Turtle Beach Ear Force P21 Gaming Headset
By
Final Thoughts on the P21
The price of the Turtle Beach Ear Force P21, at $79 (Amazon), seems expensive, but compared to other PS3 headsets that mix game audio and chat, its the most affordable option (Tritton AX360 $169, AX720 $129 at BestBuy). I was impressed by the look and feel of the P21 and found it to be comfortable for hours of playing. Once powered up, the hiss was very disappointing and can only be explained by bad amplifier design. The convenient control module allows you to tweak game and chat volumes as well as mute the mic, but I didnt find stereo expander to be very useful. If anything, using the stereo expander made the hiss worse. However, as I said earlier, when the game sound kicks in, you dont really notice the hiss and the P21 makes for effortless and immersive gaming experience.
The P21 may offer PC compatibility, but considering the hiss and whine, when using the USB mic, I would never plug it into my PC. There are better and less expensive options for your PC (Logitech Stereo USB Headset 250, $29.99 from Amazon).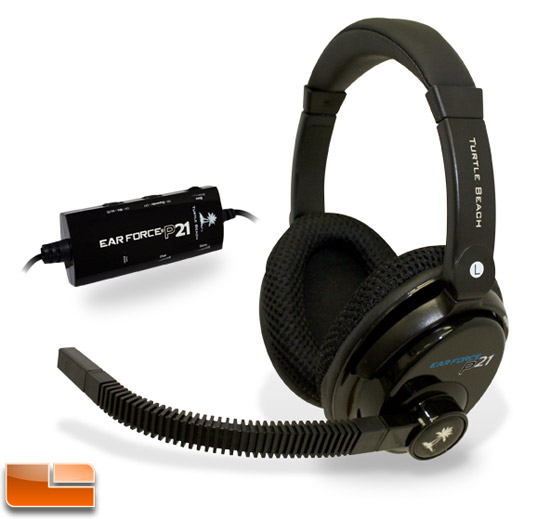 Legit Bottom Line:
If youre a Sony PlayStation 3 gamer looking for a way to get better communication with your teammates and an immersive experience, you cant beat the $80 Turtle Beach Ear Force P21. However, if you have an unlimited budget or are just looking for something to use with your PC, there are other offerings that would serve you better.