Turtle Beach Ear Force P21 Gaming Headset
By
Introducing the Turtle Beach P21 Gaming Headset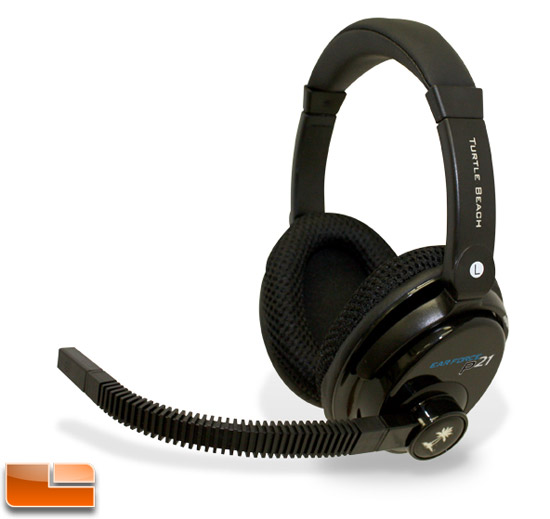 The latest offering from Turtle Beach for the PlayStation3 is the Ear Force P21 gaming headset. I would not describe myself as an avid gamer, but Ive recently started playing Killzone2s online multiplayer via the PlayStation Network (PSN). The play is team oriented and my inability to communicate was proving to be a real disadvantage. I needed a good headset that allowed me to hear the game in stereo while being able to talk to my PSN teammates.
The design choices made by Sony have created a unique problem for any company trying to create a gaming headset for the PS3. The game sound and in-game chat channels are completely separated. This means that you can use a Bluetooth or USB headset for chat, but game sound continues to come from your receiver. In order to design a complete headset in which you can hear the game and chat sound together, you need to connect to both the USB and audio output. The headset needs to then mix them together so that you can hear both. Turtle Beach has used this opportunity to create a relatively inexpensive solution that allows you to control the game and chat volume separately and even modulates the chat volume so that you can always hear it over the game sound. The P21 is also compatible with Windows and Mac machines. You can configure the headset for PC gaming or for audio chat like Skype.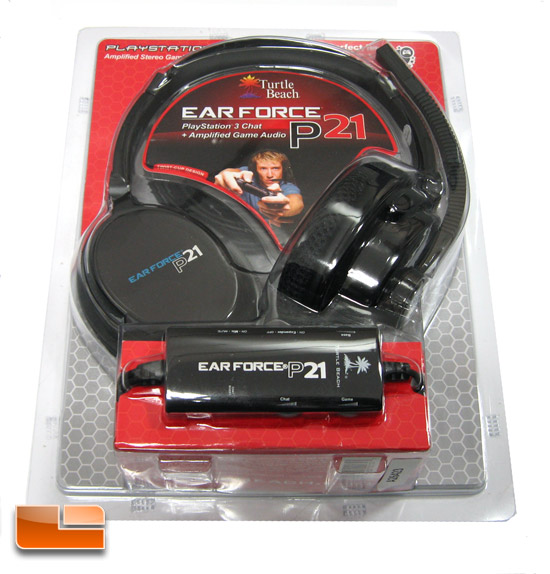 The P21 is one of only a handful of complete solutions to the PlayStation3 headset problem. Tritton offers Dolby 5.1 headsets, but they are priced much higher (Tritton AX369 $169, AX720 $129 both at BestBuy). Sony sells a Bluetooth headset that allows you to participate in in-game chat, or you can pair any Bluetooth headset with the PlayStation. You can also use a USB mic since the PS3 will work with most. Unfortunately, the problem with both of these solutions is that the Bluetooth headset and the USB mic will pick up the game sound which still comes out of your TV/stereo and rebroadcasts it to the rest of the players. You can hear this effect as echos of whatever someone says via the in-game chat. Everyone playing online multiplayer games with in-game chat should be using a headset to allow them to separate chat and game sound.
The Turtle Beach Earforce P21 sports a number of great features including:
Rotating Ear Cups
Stereo Expander
Chat Boost Dynamic Talkback Expander
Microphone Monitoring
Bass Boost
Independent Chat/Game Volume
USB Powered
PC Game Compatibility
The P21 gives PS3 gamers privacy, realism, and a competitive edge at an affordable price. says Peter Ronick, Turtle Beach Director of Marketing. By combining game sound with PSN online chat, PS3 gamers can now enjoy the same immersive gaming experience XBOX 360 gamers have been experiencing for years with our Ear Force XBOX headsets. They can play PS3 games any time, day or night without being disturbed or disturbing others.