Tt eSPORTS THERON Gaming Mouse Review
By
Mouse Settings Software
The Theron comes with a CD that can be used to install the settings software. It is optional as the mouse supports plug-and-play and comes with onboard memory for using profiles without the need for the mouse control panel software. However, it is required to change the button macros, light settings, and DPI amounts. The base software cannot be downloaded so make sure the installation disk isnt lost. Instead, Thermaltake hosts some downloads for software and firmware updates.
Though some of the submenus dont explain themselves very well, they start to make sense after little trial-and-error thanks to an easily navigable and forgiving interface.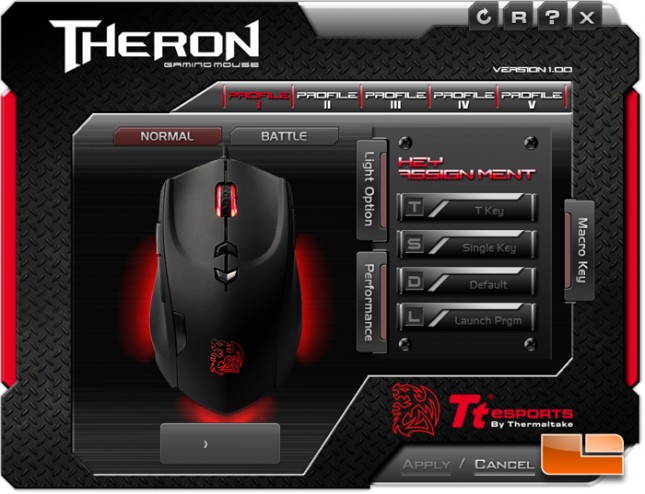 Clicking a mouse button on the graphic of the Theron mouse allows one to make changes to that button which is available in the list below Key Assignment. While a button is selected, the box below the Theron graphic will show what command is currently assigned to that button.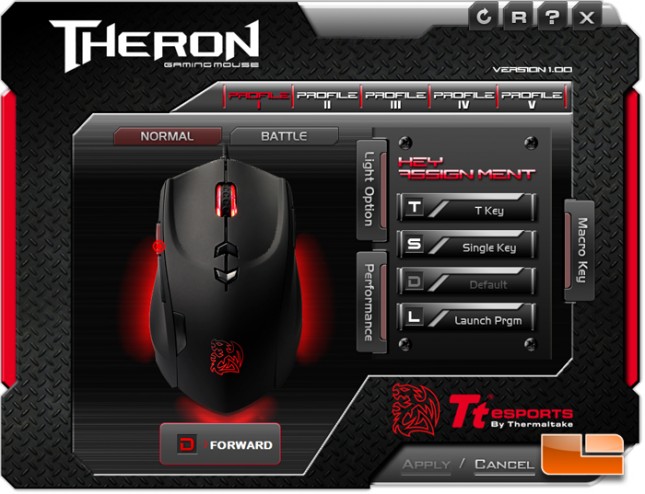 Switching from Normal to Battle will trigger this warming popup explaining what Battle Mode does. While the user continues to click the Theron in this mode, the color will warm up along the color spectrum starting from blue.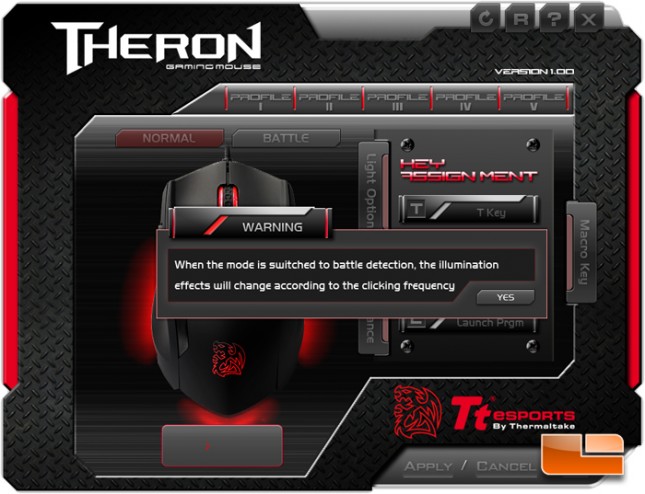 Clicking the Light Option button brings up a window allowing the user to customize the color of the lights on the mouse or to turn them off. All the lights except for the DPI indicator will shine the same selected color.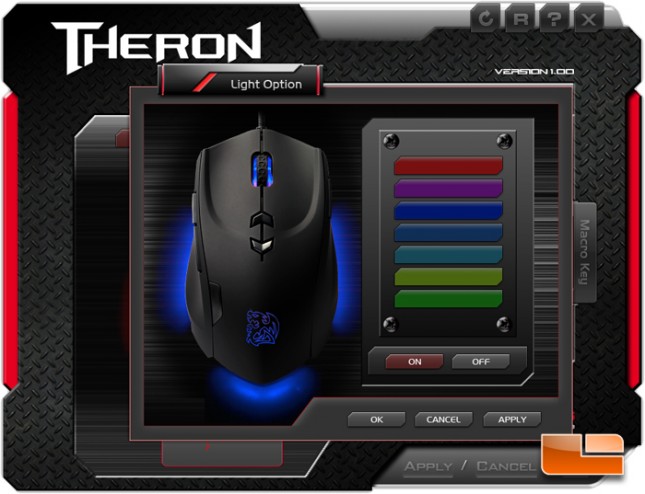 The Performance popup window allows the user to make changes to the DPI for each of the four levels for each profile, the double click speed, cursor speed, scroll speed, and polling rate.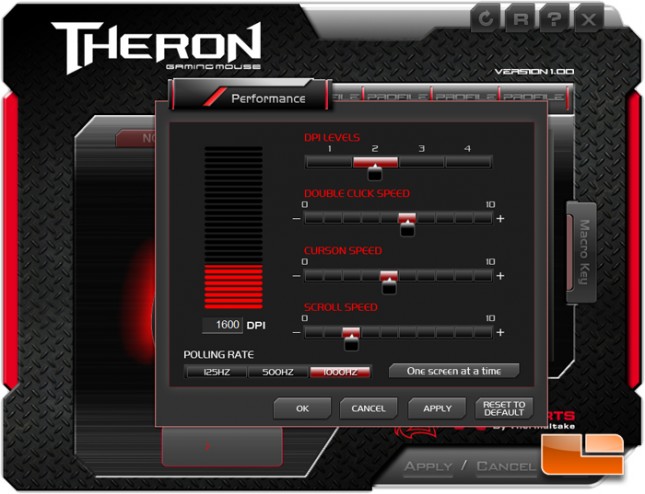 The Macro Key button will bring up the Macro Key Setting window where the user can name, record, then edit macro strings which can later be assigned to mouse buttons.