Tt eSPORTS THERON Gaming Mouse Review
By
Looking around the Tt eSPORTS THERON
The Theron has respectable dimensions of 4.87 x 2.91 x 1.58 in (LxWxH) / 123.65 x 73.8 x 40.2 mm. Aside from the DPI indicator which is a pair of red LEDs, the Theron has five light zones that shine one of seven available colors. Three of the lights on the mouse are on the sides and shine onto the desk surface and the other two lights are the scroll wheel and Tt eSPORTS dragon logo.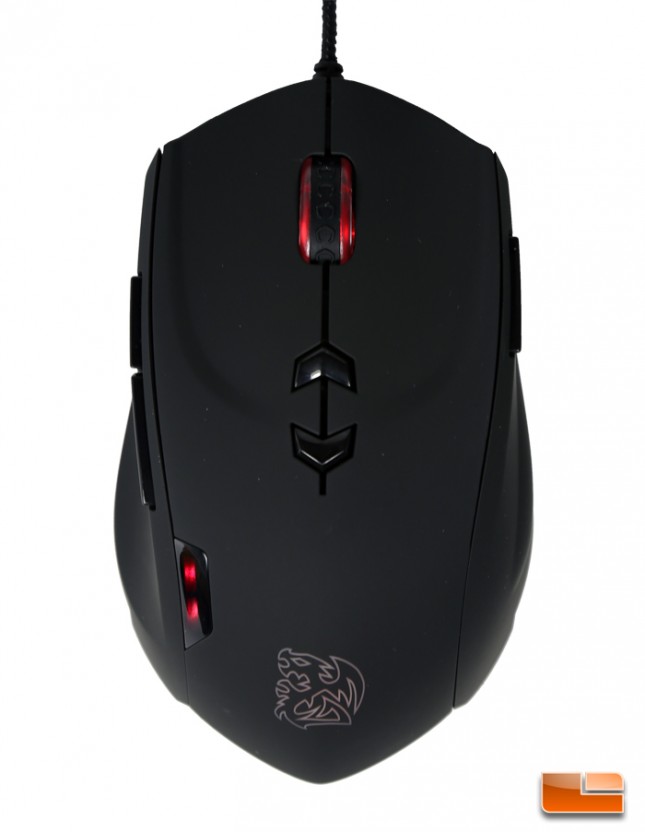 The braided USB cable is approximately 6 ft. long and comes with a Velcro cable tie to manage cord length.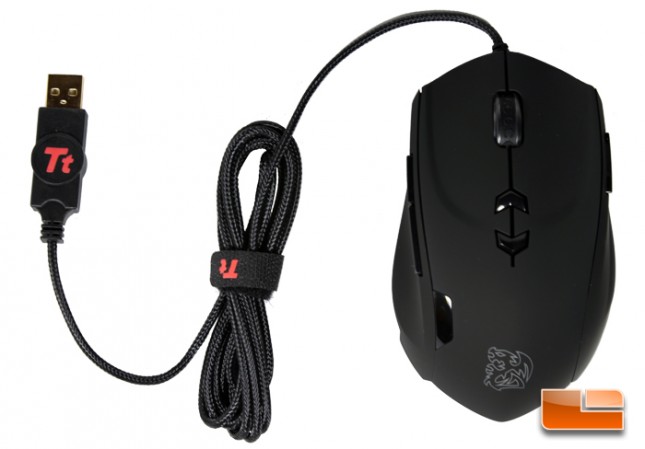 A pair of red LED indicator lights displays one of four different patterns to show which DPI setting is being used.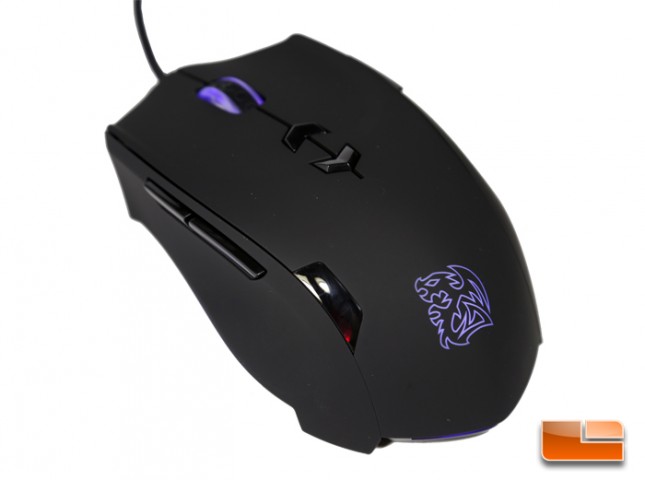 On the bottom of the Theron is the 5600 DPI laser sensor and to either side of that are buttons. One button switches between the five mouse profiles and the other cycles through polling rate. Toward the back end of the mouse is the weight compartment with a sliding lock.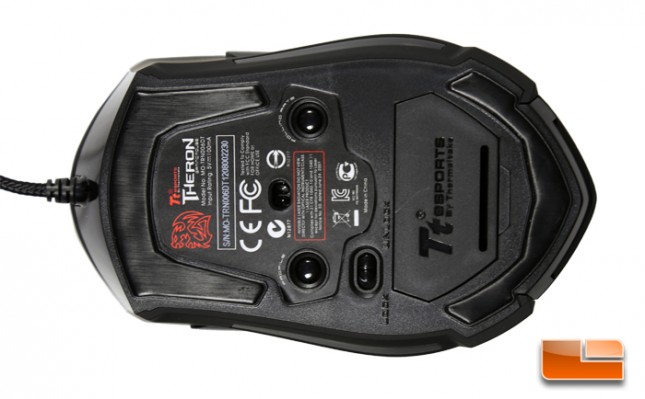 Up to five weights can be loaded into a rubber holder in the weight compartment.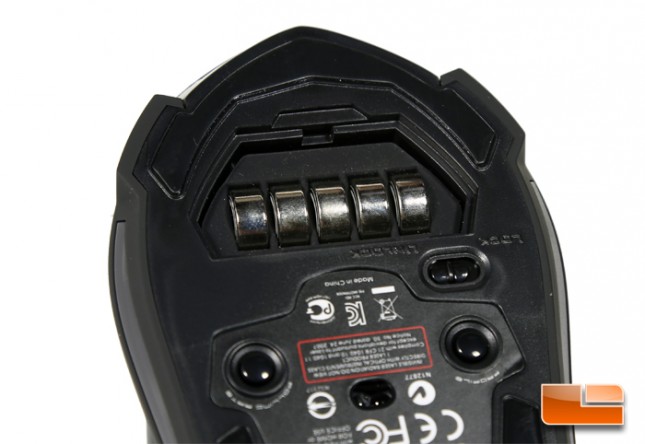 The steep curving back meets the sloped top of the mouse. Two thumb buttons on the right side are positioned above a shallow thumb rest.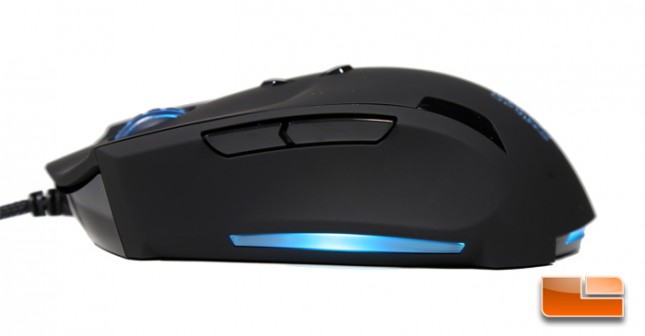 From these views, it becomes more obvious that the Theron is a right handed mouse.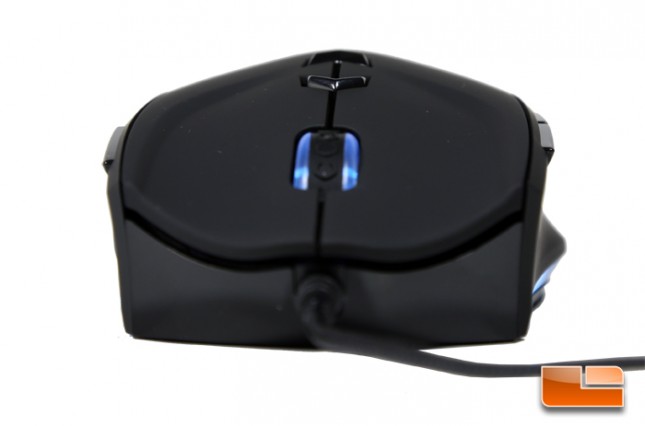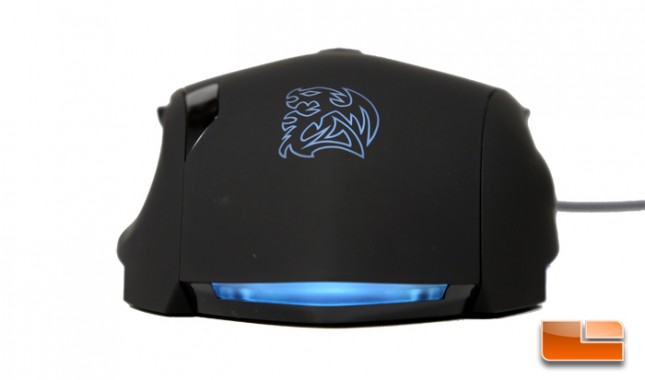 The two buttons on top by default change the DPI, but can be customized with another function with the mouse settings software. On the right side of the mouse, seen on the left in this image is a button for the ring finger of pinkie.