Tt eSPORTS POSEIDON Z Illuminated Mechanical Gaming Keyboard Review
By
Final Thoughts and Conclusion
In all honestly, nothing about the Tt eSPORTS Poseidon Z design came off as a surprise. It has minimalist keyboard elements upgraded with mechanical switches and individually backlit keys. In ways, the Poseidon Z is straightforward and almost boring, but at least you could lay it out for all to see and not come off as that obnoxious keyboard person until you start typing loudly on it.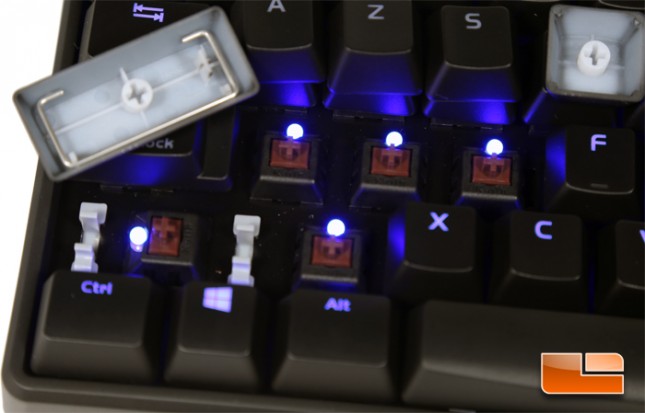 Mechanical keyboards are first and foremost defined by the switch mechanism underneath every single keycap. Gone is the cheap and easily mass produced elastic plastic sheet in the more typical computer keyboard. Taking the place of the plastic membrane under each key is a metal spring with a certain tactile feedback mechanism depending on the color coded stem on the mechanical switch. The Poseidon Z currently is available in a choice of either clicky-tactile Kailh Blue switches or the quieter-tactile Kailh Brown switches which youre probably still going to loudly bottom out onto that rigid steel plate the switches are mounted on. These mechanical switches provide a great typing experience with their tactility thats felt and heard upon every keystroke, fast key reset of the spring mechanism, and light force needed to press the keys. Even though these Kailh switches aren't the same Cherry MX switches we've come to trust, they're still good and Thermaltake didn't have to be this dodgy to leave out any mention of Kailh.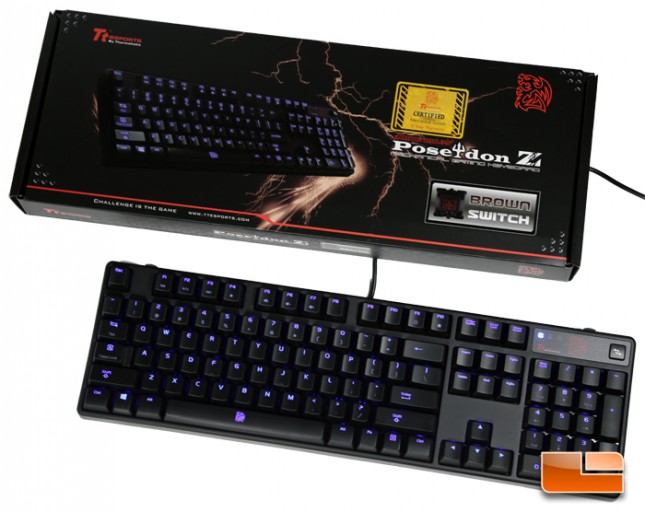 Since Kailh switches are arguably virtually indistinguishable from their Cherry MX counterparts, that apparently leaves little room for keyboard manufacturers using the copycat switches to slash prices on the end product. The Poseidon Z Illuminated sells at the same price as the original Poseidon Illuminated which used Cherry MX switches. Whats actually surprisingly is that price is a modest $69.99 (Blue switch version on Amazon.) Yes, thats still much more than those $10 keyboards that can do the job just fine too, but the Poseidon Z is on a entirely different level being a mechanical keyboard and its a nice one at that with a crazy long 5 year warranty. For reference, the vast majority of backlit mechanical keyboards including Thermaltake's own backlit Meka keyboards are priced at or above $100. Where it stands, the Poseidon Z is a safe buy for those unwilling to put up the money for those fancier keyboards.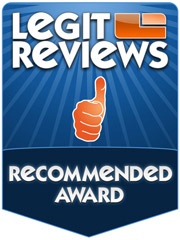 Legit Bottom Line: The Tt eSPORTS Poseidon Z has the makings of the familiar backlit mechanical keyboard at a lower price.
KB-PIZ-KLBLUS-01