Tt eSPORTS POSEIDON Z Illuminated Mechanical Gaming Keyboard Review
By
Looking around the POSEIDON Z Illuminated
The Poseidon Z Illuminated is a full-layout keyboard with dimensions of 17.3 x 5.2 x 1.5 in (LxWxH) / 440 x 133 x 37mm. The narrow bezel keeps that footprint down a bit and the only things extending beyond the minimalist enclosure is the rubber bumpers on the off side away from the user and the TT eSPORTS logo between the indicator lights and Windows lock switch.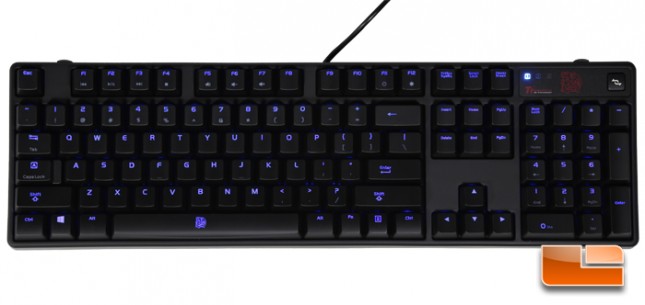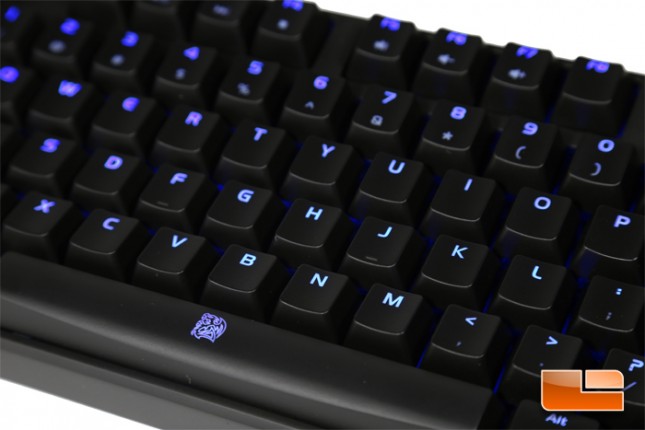 The Poseidon Z is connected and powered by a computer with a 6 ft (1.8 m) long USB cable.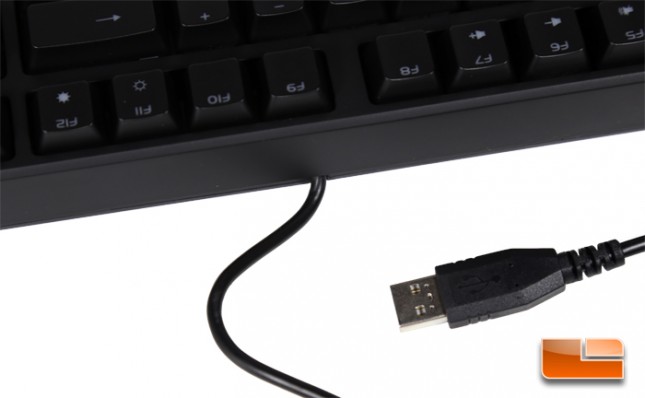 Under every keycap is a Kailh mechanical switch and blue LED light. The Poseidon Z comes in a choice of Blue switches or Brown switches, the latter which we have for this review.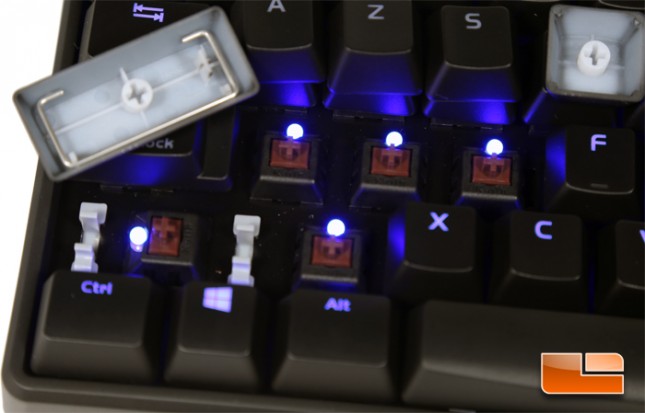 Kailh switches are clones or copycats of Cherry MX switches. They are virtually identical down to even how they feel when pressed.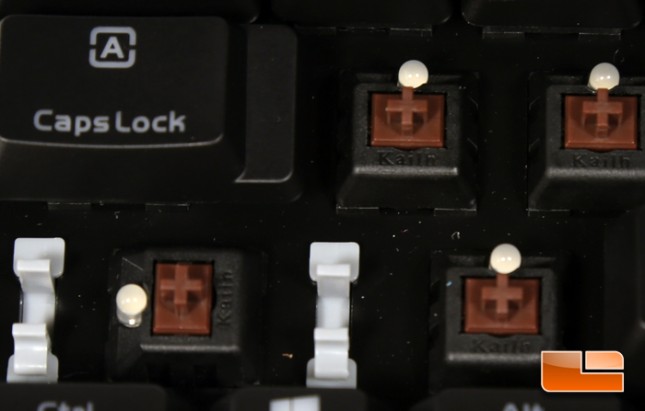 On the top right hand corner is the Windows key lock switch that when toggled disables the Windows key next to the left Ctrl key. This button is not a key and is not illuminated, but a push button switch that when pressed, retracts and locks into the keyboard. Pressing it against unlocks it and it rises back out.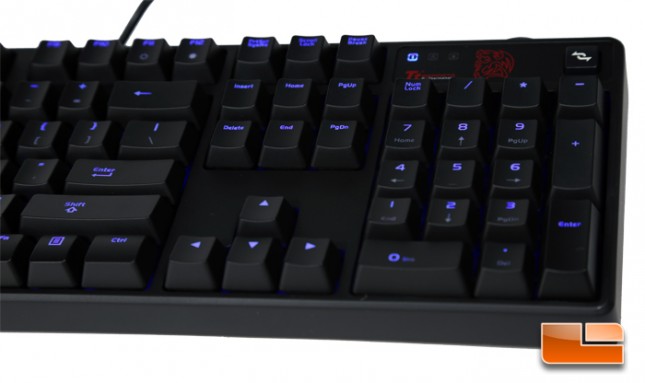 F1 through F7 double as media keys when the Fn modifier key is held. System sound volume can be adjusted or muted and compatible media players can have their playback controlled by the keyboard.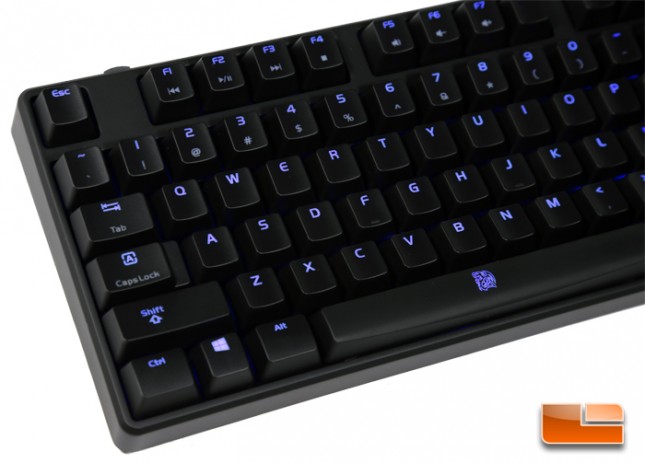 F11 and F12 also have alternate functions with Fn and these keys can be used to adjust the backlight brightness across four illumination levels.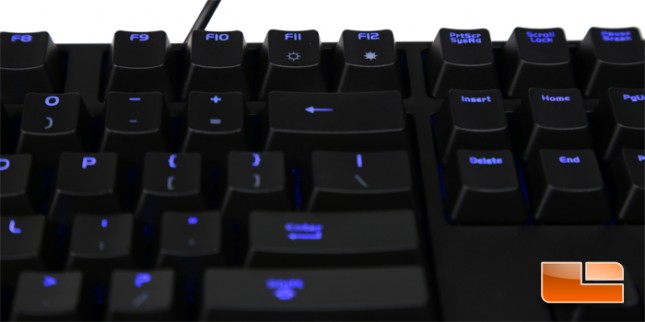 The keyboard enclosure has a very thin rubberized coating that gives some subtle texture, but doesnt hide the hardness of the plastic.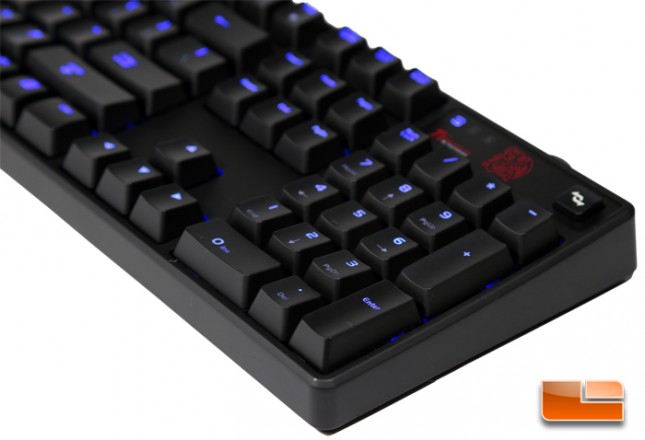 The bottom of the keyboard has five gripping feet located near the four corners and one in the middle on the side closest to the user. Near where the USB cable comes out of the keyboard is a recessed groove for cord management that can fit the keyboards own cable or a cable from another device.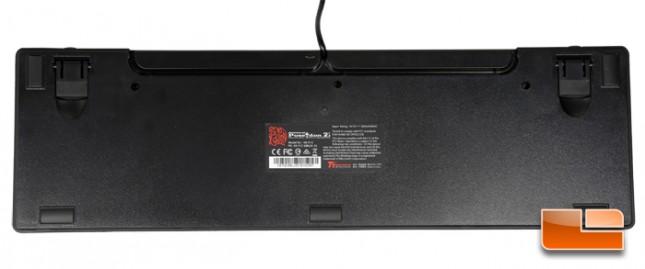 The Microsoft Keyboard Ghosting Demonstration was used to determine that the Poseidon Z has 6-key rollover.