Tritton AX 720 Dolby Digital Surround Gaming Headset
By
Tritton AX 720 – Final Thoughts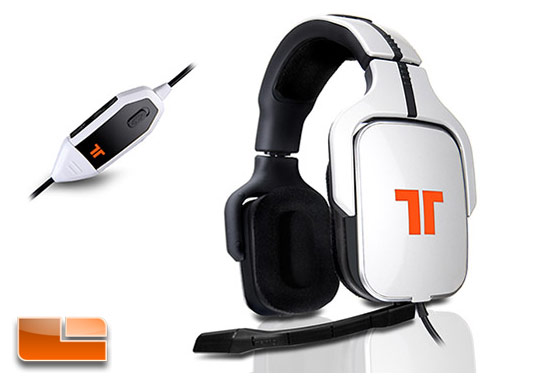 I was very impressed by the sound quality from the Tritton AX 720's. Putting them on is like walking into a sound studio. They are my preferred headset for listening to my PlayStation for games and movies. The microphone works well and is on an adjustable and durable boom. However, I still am careful to turn the mic so that it isn't torqued when I lie the headphones down. If these were the only headset that I'd used for my PlayStation, I'd be very happy.
I've also tried out the Turtle Beach P21 Ear Force headset. The sound quality of the Tritton AX was superior, but the chat functionality of the P21 was significantly better. The P21's chat features that make all the difference are: Chat Boost and Microphone Monitoring. Chat Boost increases the chat volume when the game is louder so that you can always hear your teammates over the fray. Microphone Monitoring allows you to hear your own voice in your ears and is more useful than I imagined. With the P21's I can always tell if my voice (or breathing) is being picked up and if the mic is muted or not. While the Tritton AX 720 has much better sound quality, I find it easier to communicate with my team on the P21's.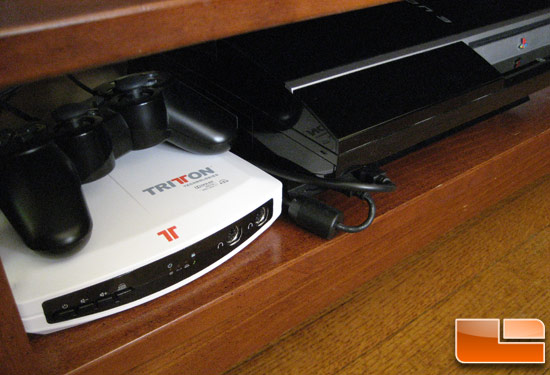 The Tritton AX 720 is an excellent headset for taking advantage of your PC, Mac, Xbox 360, or PlayStation 3 digital audio while having chat for multiplayer network gaming. While the headset is very versatile and comes with an adapter to allow you to use it in analog mode with any audio source and microphone input, if you dont have optical audio out youll not get your moneys worth our of the AX 720.
Legit Bottom Line:
If you're looking for awesome Dolby Digital sound quality at a reasonable price and want to be able to communicate in online multiplayer games, the Tritton AX 720 is the headset for you ($129.99 at BestBuy). However, if you want excellent communication for gaming and aren't much of a stickler for sound quality, there are other, less expensive choices.