Thermaltake Core V71 Full-Tower Case Review
By
Thermaltake Core V71 Packaging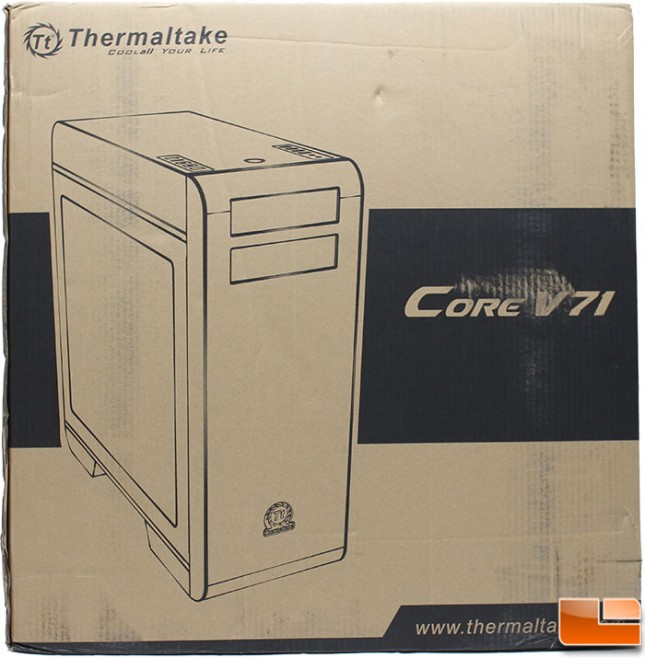 The Core V71 comes packaged in a no frills cardboard box; which has become pretty standard as most cases are purchased online. The front and back of the box are identical providing the model and a simple view of the case. As this is a full tower, the box is fairly large measuring ?? x ?? x ?? (HxLxW).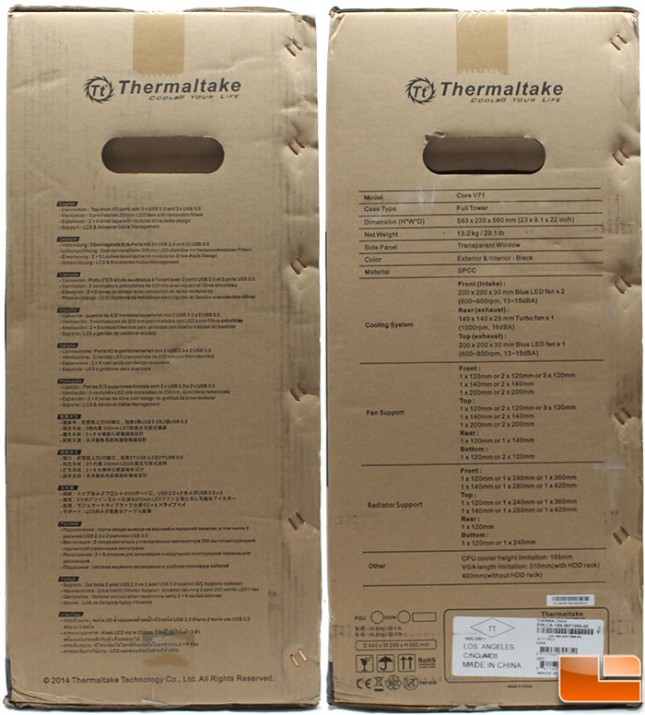 The sides go for an all text design, presenting the key features (in multiple languages) and specifications.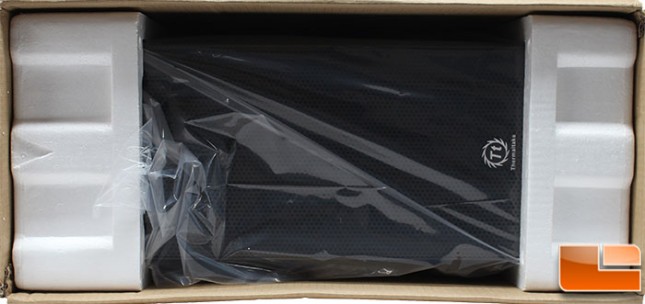 Before taking the case out, we can see how Thermaltake protects it in shipment. As there is some minor damage to the external box corners, we have faith that the standard method of packing cases between two large Sytrofoam blocks is more than sufficient.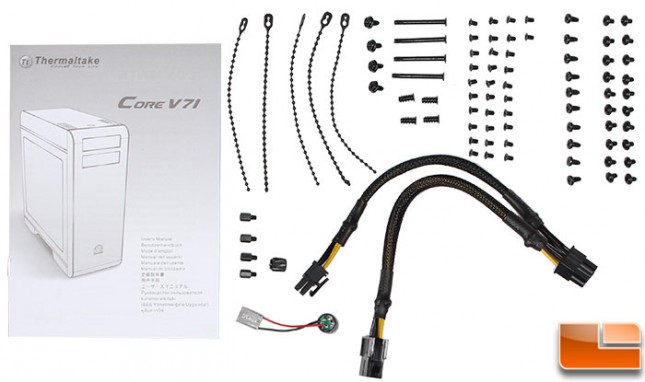 Thermaltake packages their accessories in a couple of standard Ziploc type bags. Inside these bags is everything you need to install your components in the Core V71. A detailed user manual with many pictures and exploded views of the case is always handy for those new to building computers or for the more unusual aspects. The accessories include five re-usable cable ties, four power supply screws, four each long and short fan screws, thirty two SSD screws, ten hard drive screws, twenty motherboard screws, four standoffs, one standoff installation bit, a small speaker, and an 8-pin extension cable.