Thermaltake BlacX Hard Drive Docking Station
By
Testing and Final Thoughts
Testing the Drive
To test the BlacX I used my spare Seagate 250GB hard drive and hooked to my Inspiron 9400 laptop running windows XP Pro SP3. I chose this setup as it would be the most likely situation for me to use to do file recovery. With everything hooked up I then ran HD Tune Pro 3.10 and HD Tach 3.0.4.0 to test the speed of the BlacX.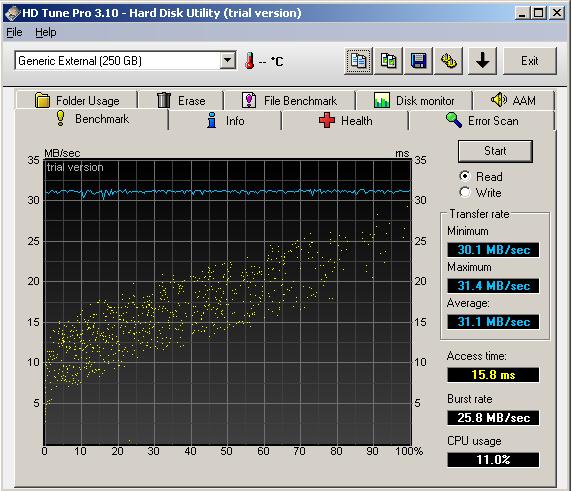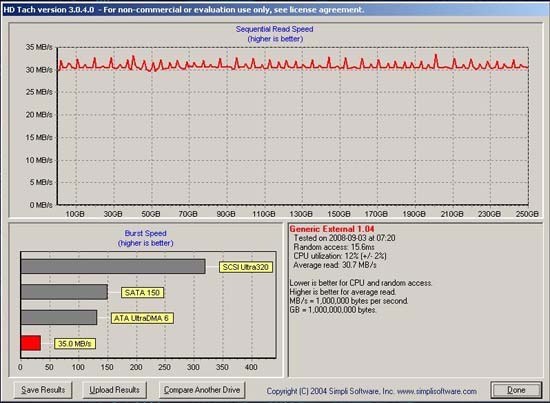 With the BlacX being a USB device I wasnt looking for any speed records. The BlacX did perform well enough to make data recovery not painful. After the benchmarks I transferred 40GB of data off the test drive to my laptop in a little under an hour.
Final Thoughts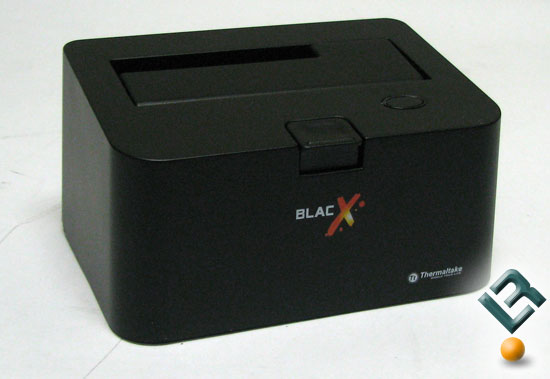 The BlacX is a nice addition to my desk, gone are the days of a rigged docking station. The BlacX USB only version can be found for around $35 +shipping, and if the USB is just not fast enough for you there is a eSATA version available as well that can be found for $38 +shipping. The eSATA version also has USB so it makes for the more attractive purchase as you can hook up to anything and have the option of the eSATA speed when you can use it.
The only true issue I had with the BlacX was the power cord, its a little short. This may not be an issue for some but for the way I have my desk at work set up it was a couple feet sort to reach the power strip. Not a major deal breaker or anything, just something I thought Id point out.
Bottom Line: The BlacX is a very handy little device that has found a permanent place on my desk.