Thermaltake BlacX Hard Drive Docking Station
By
Looking closer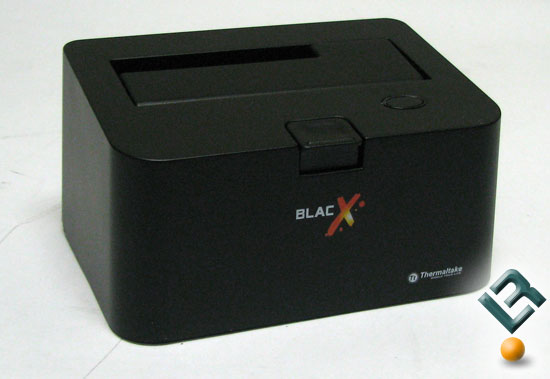 The BlacX is a simple box to look at, and doesnt take up a lot of desk real estate.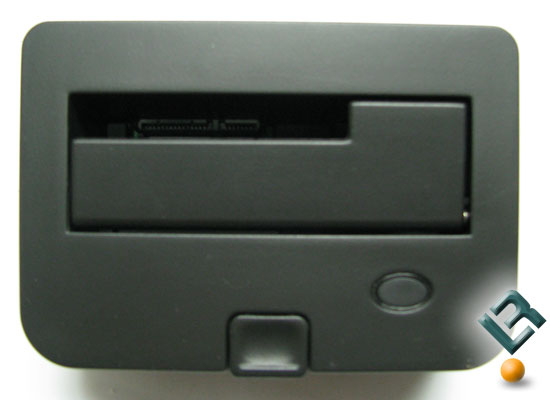 Looking from the top we can get a better look at the business end of the BlacX. At the very front and center we have the eject button, and far right is the power/drive activity LED. In the center we have the docking area. Due to standards for SATA connectors (thats a good thing) the BlacX can be used with both 2.5 and 3.5 SATA I and II hard drives. The trap door in the top is design such that when either drive is used and it will be supported.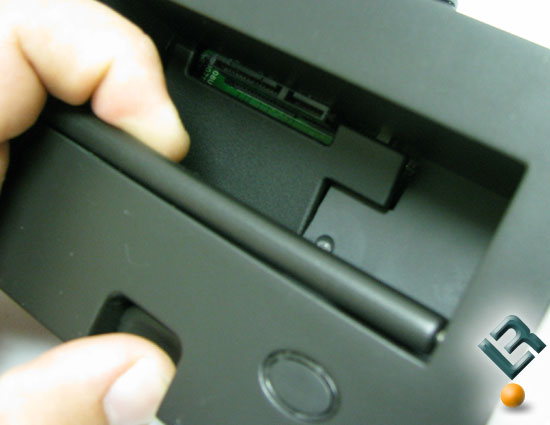 Now when youre done with the drive and you want to remove it from the BlacX Thermaltake incorporated an eject button to lessen the chance of snapping the notoriously fragile SATA connector. When you push the eject button a lever in the bottom of the drive pocket pushes the drive up.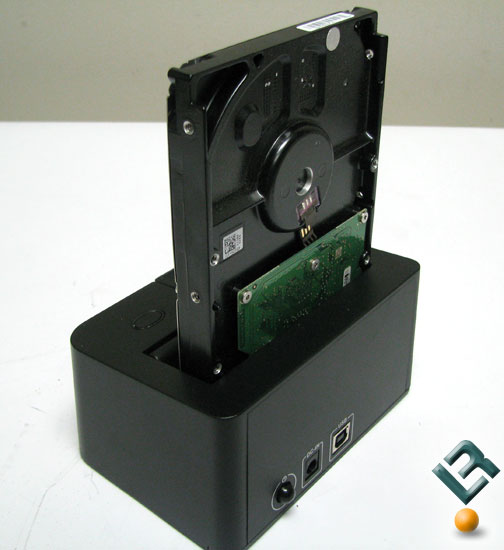 From this angle we can see the power button, power and USB connections.
Installing a drive into the BlacX was easy, and removing it was just as easy. One thing I did notice is with the drive installed the circuit board on the drive is exposed. So care will need to be taken when using it. This is would be the same worry if you just laid the drive on the desk and stung cables from inside the case. Either way if this is something your doing keep your drink on the other side of the desk.
Using the BlacX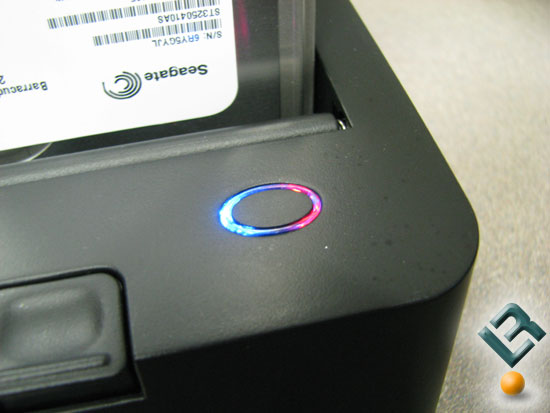 With the unit powered up we can see the font power light and activity lights. The blue is power and red is drive activity. Using the BlacX was simple and straight forward, windows found everything and it functions just like any normal extrernal drive.