Thermaltake BlacX Hard Drive Docking Station
By
Introduction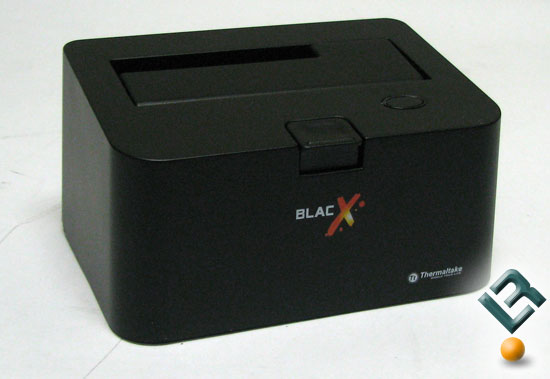 Thermaltake sent us one of their BlacX docking stations for review, now some are looking at it wondering why and the rest are saying YES!, I fall into the yes crowd. Why you ask, well I cant tell you how many times I tore apart a drive enclosure to make mine own ghetto version of the BlacX for a file recovery setup so I didnt have to keep installing/uninstalling drives into a external cage or my PC case. Now lets get to know the BlacX a little better by going over its features and specifications.
Speical Features
Patented Design RoHS Compliance Supports All 2.5 & 3.5 SATA HDDs up to 1TB
Hot-Swap Capability for Rapid Multi HDDs Access & Exchange
Supports USB 2.0 Transfer Speed up to 480Mbps
Windows & Mac OS Compatible
Compact Docking Station Design maximizes Heat Dissipation & Exhaust
Windows Vista Ready
Specifications
Enclosure Interface: USB 2.0
Transfer Rate: Up to 480 Mbps (Max)
HDD Compatible: SATA I, SATA II HDD
Capacity: All 2.5 or 3.5 SATA HDD up to 1TB
OS Compatible:
Windows: Vista/XP/2003/2000/NT/98/95
Mac: 10.3 and later
Material: ABS Plastic
Power
Input: 100-240V / 50-60Hz / 1A
Output: 12V / 2A
Dimension(LxWxH): 5.12×3.55×2.56in. (130x90x65mm)
Accessory: N/A
Fan: N/A
Weight: N/A
Packing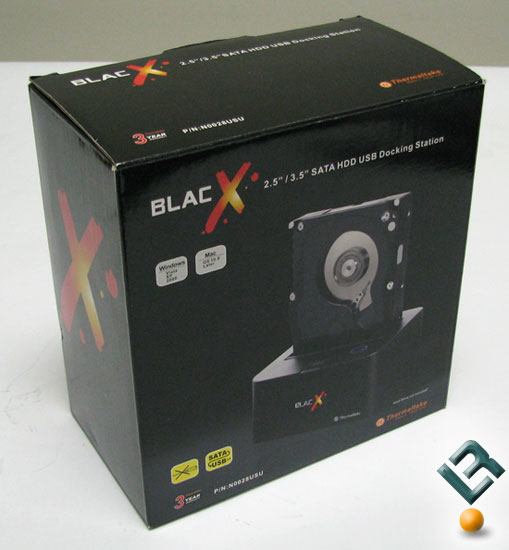 The BlacX comes in a nice box sporting the docking station with a Raptor X drive set in it. This combination would make for a nice conversation piece, but chances are if you have one of these drives its in your case not setting on your desk gathering dust.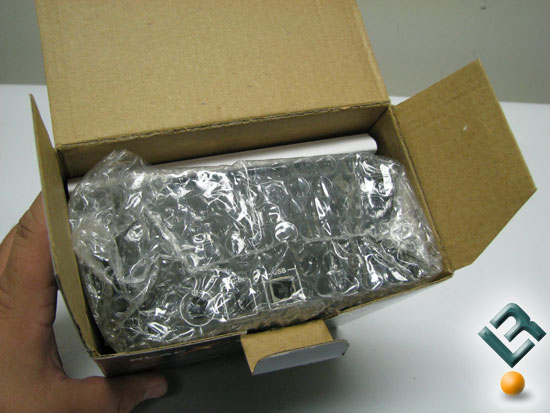 Looking in the box we can see that the BlacX itself is protected with bubble wrap.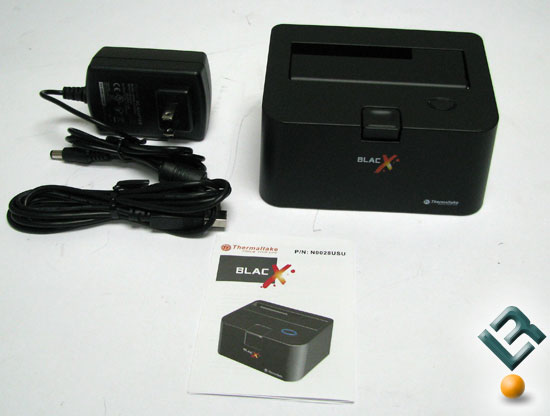 With everything out of the box we can see all that comes with the BlacX. You get the BlacX, USB cable, quick start guide, and power adaptor.