Swiftech H20-220 Edge HD Liquid Cooling Kit Review
By
Looking closer at the MCR 220 Drive Radiator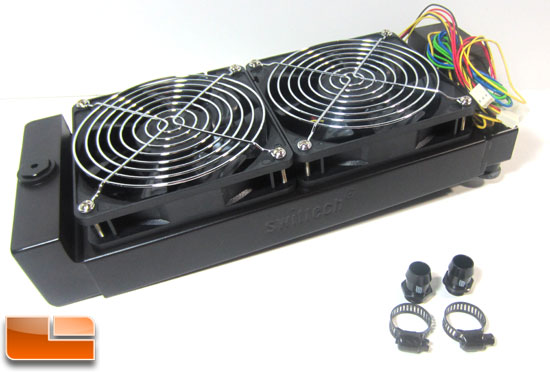 With the MCR 220 drive unit out of the packing we can see that the fans are pre-installed with fan guards. Included in the box are two 1/2″ fittings and hose clamps.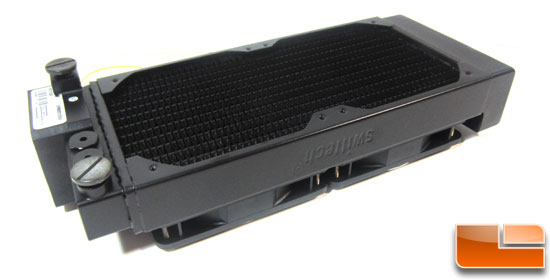 Flipping the unit over, we see there is space to add two more fans for a push/pull configuration.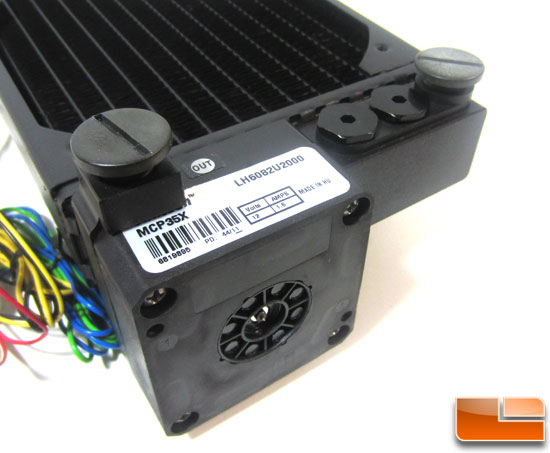 On the pump end we can see the Integrated MCP35X PWM controlled pump and the three return ports. The pump has an RPM sensor wire for connecting to the motherboard, as well as a 4 pin molex connector for power. All of the ports are standard G1/4 ports.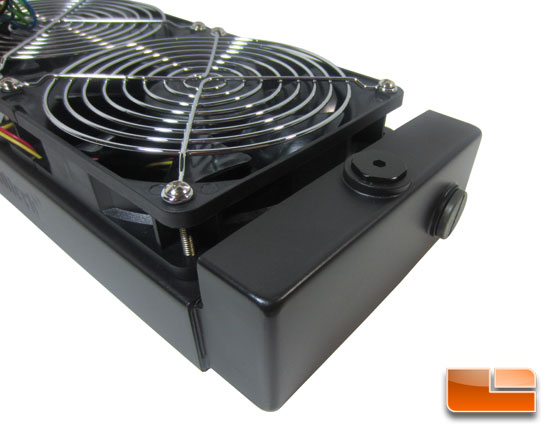 On the opposite end is the reservoir there are two fill ports. When installed, one of these two ports will be pointed up for filling the system.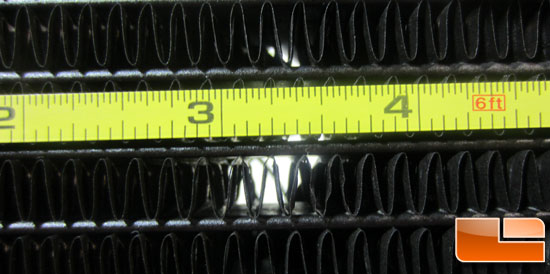 The unit has a fin count of 14 fins per inch.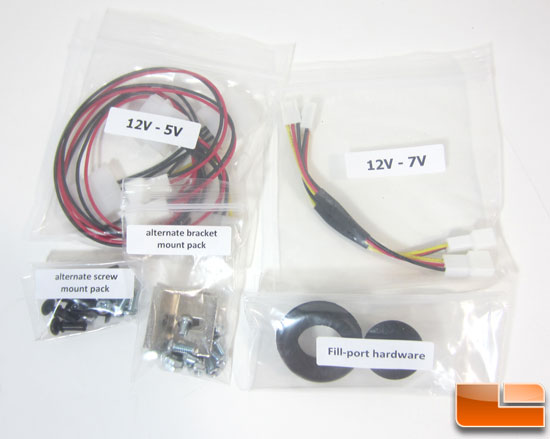 Included with the unit are power reducers for the fans to run at 5 or 7 volts. The 5 volt reducers are 4 pin molex to 3 pin fan connectors. The 7 volt reducers are in-line resistors. Also included is mounting hardware and fill port cover if the end user needs to drill a hole in the case to access the fill port.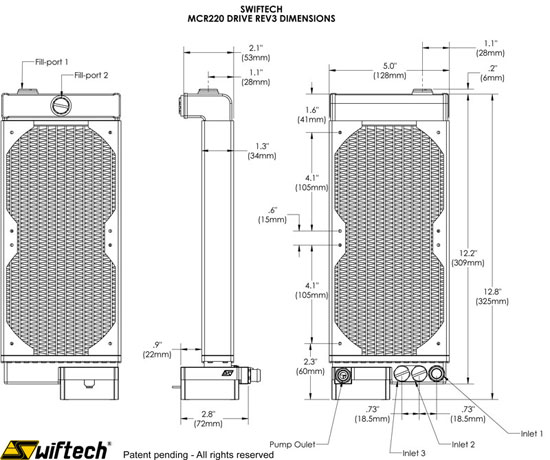 To help end users know if the unit will fit in their case Swiftech provides a measured drawing on their site that shows all the dimensions.