Swiftech H20-220 Edge HD Liquid Cooling Kit Review
By
Looking Closer at the Apogee HD Waterblock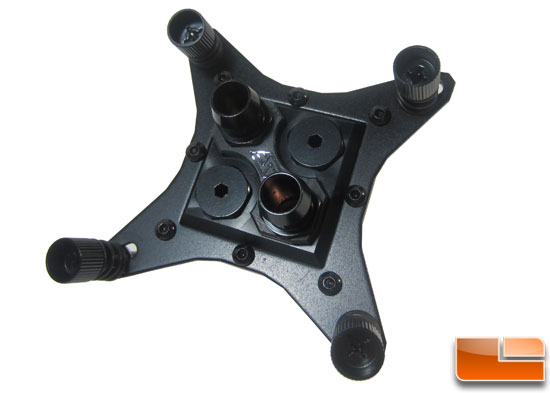 The Apogee HD waterblock is different from waterblocks I have used before. Normally a waterblock has two ports, an inlet and outlet. The Apogee HD has four ports, an inlet and 3 outlets. There are also two preinstalled 1/2″ fittings.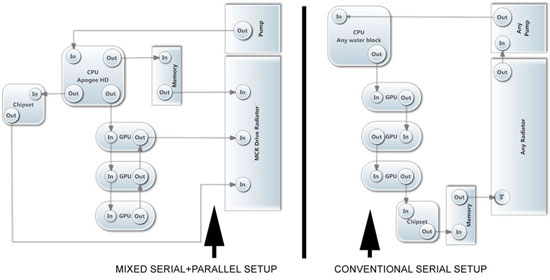 With the traditional two port waterblocks (right) the loop would go from one block to the next. With multiple blocks in the loop there would be drop in the flow rate. With the multiple ports on the Apogee HD waterblock there can be parallel loops without the use of Y fittings for a cleaner look. The parallel loops allow for better flow when compared to traditional serial loops. As blocks are added to a loop they add restriction; more restriction lowers flow rate and lower flow rates get higher temps as the coolant cannot carry the heat away fast enough. To get past this in conventional setups some users would use dual pumps. With the Apogee HD the need for the extra pump is removed.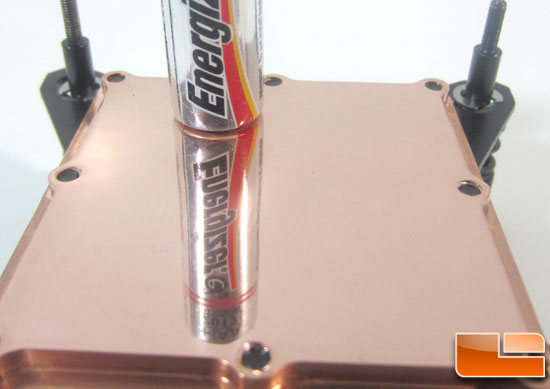 The base of the Apogee HD waterblock is polished to mirror finish.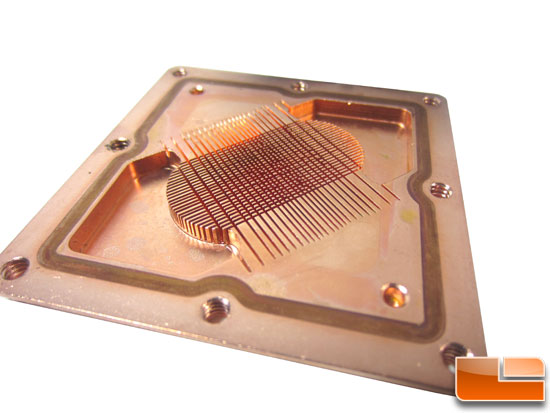 The base-plate is precision-machined from C110 copper. The thermal design of the cooling engine is characterized by Swiftech's fin/pin. The matrix has been further refined with variable width cross channels to improve flow rate without affecting thermal efficiency, and fabrication quality has also been enhanced to reduce micro machining imperfections.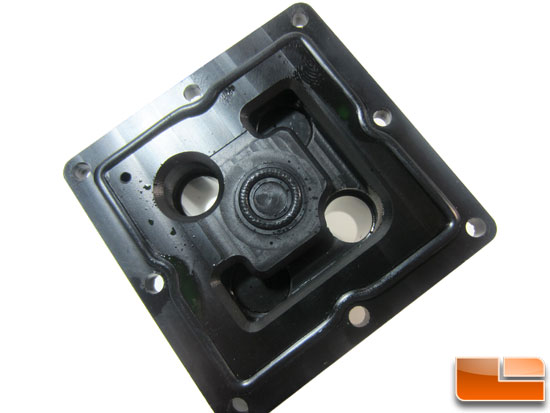 The housing is precision-machined from black or white polyacetal copolymer. There is also a rubber o-ring for sealing the base to the top.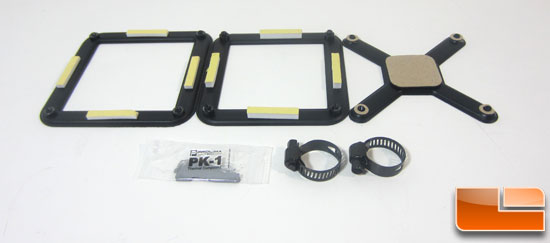 Included are the backing plates for Intel LGA 775, 1155, 1156, and 1366. There are also two hose clamps and a packet of PK-1 thermal paste.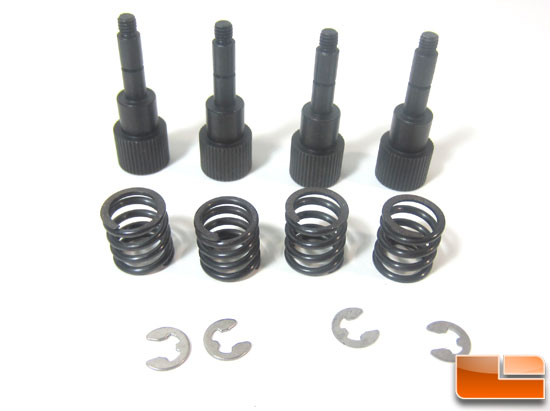 Also included are hold down screws and springs for Intel LGA2011.