Super Talent Luxio 64GB USB 2.0 Flash Drive
By
Super Talent Luxio Introduction
Super Talent is well-known and respected when it comes to memory products and currently holds over 200 patents in Flash and DRAM technology. Their latest USB flash drive is called the Luxio and at 64GB is one of the largest capacity USB drives available. Considering it wasn't long ago when 60GB was more than ample for an OS installed hard drive on a system, that's an incredible amount of storage in a small package. There are even some laptops and netbooks shipping today with only 60GB drives. To put it in perspective, this is enough storage to hold nearly 20,000 six megapixel photos. Impressive for a device weighing a mere ounce and can be found online for roughly $139.99 plus shipping at Newegg.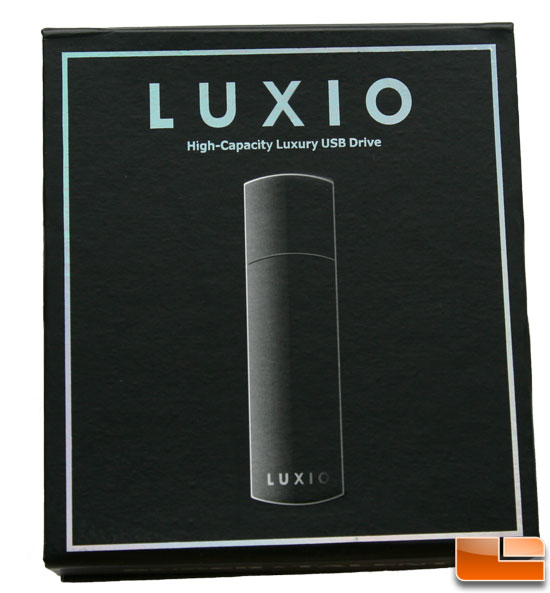 Although not specifically mentioned in their marketing materials, given the design and accessories, I get the impression these were made with the executive or refined user in mind. The name Luxio even sounds like a variation of 'luxury'. The drive arrived enclosed snugly in rather Apple-esque packaging and comes in three different ABS/PC high impact finishes of either black, silver or wood grain. The drive is also accompanied by a nice leather carrying case complete with a magnetic closure and a claw-type clasp but does not come with a lanyard. However, there is a slot on the end of the drive for use with a lanyard if needed.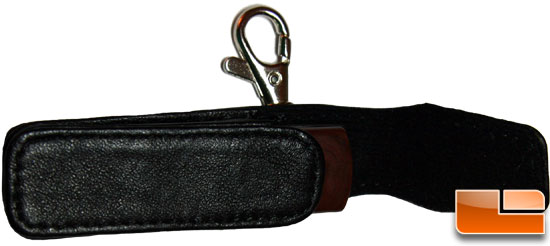 The drive also comes with hardware-based AES-256 bit encryption with included software that will let you set the drive partitions for public and private sectors. Stored on the drive is a PDF listing the procedure for doing so, as well as setting a password. Note that the drive will automatically reformat itself after 5 unsuccessful login attempts for security purposes but they have a built in security hint option if you are prone to lapses of memory. While the drive should stand up to some rough treatment, it obviously isn't meant to be abused so I recommend treating it with some care. Although I suspect it would stand up to accidental water submersion, I wouldn't leave it in a puddle for any length of time just to be safe.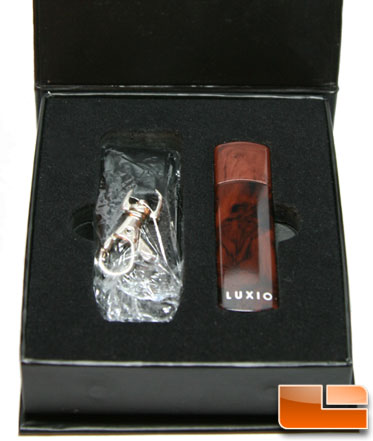 Super Talent lists the specifications as follows:
Capacities: 16 / 32 / 64 GB
Read Speed: Up to 30 MB/sec (200x)
Write Speed: Up to 16 MB/sec
Encryption: Hardware based AES 256 bit
Dimensions: 21 x 76.50 x 9.50 mm
Temperature:
Storage: -20C to 85C
Operating: 0C to 60C
USB: USB 2.0 & 1.1 compatible
Data Retention: Up to 10 years
Browser Support:
Windows: Windows 98 & above
Mac: Mac 10.x & above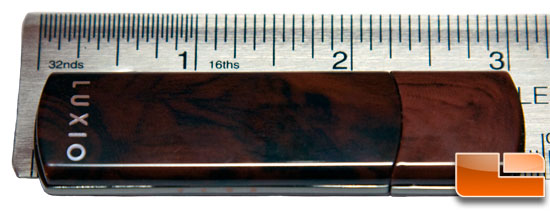 Although the drive works fine on Mac OS X (I did test it out), the included software tool works only on Windows so something to be mindful of for you Mac or multi-platform users. In addition, the drive is formatted as FAT32 by default so if you need to store files larger than 4GB, you will need to reformat as NTFS which won't work with Mac OS X. The drive also features the normal power/activity LED indicator and is backed with Super Talent's lifetime warranty. The warranty likely doesn't cover a loss of the cap which could be easily misplaced as there is no way to connect it to the back of the drive so separation of the cap and the drive while in use is necessary.