SteelSeries Rival Gaming Mouse Review
By
SteelSeries Rival Gaming Mouse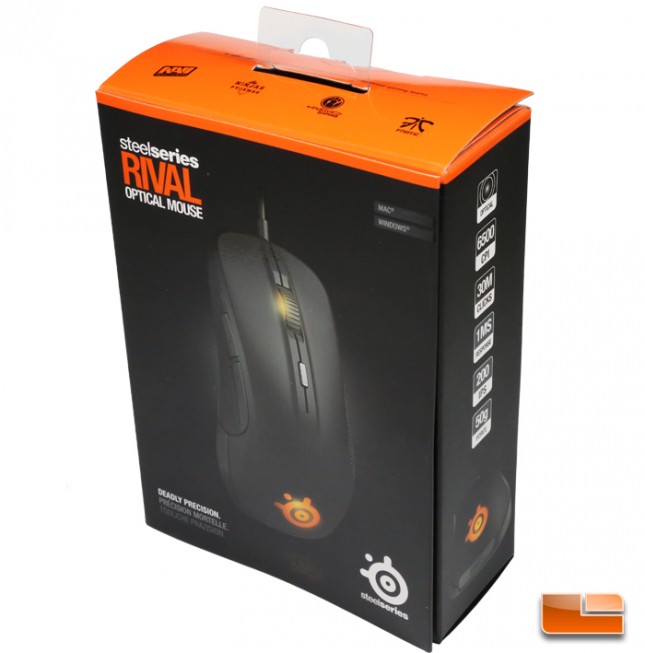 It doesn't happen too often when a new optical gaming mouse receives hype. In-fact this past year up until now, all the mice we reviewed all used lasers and laser sensors. SteelSeries sent us their Rival gaming mouse which does feature an optical sensor as well as a number of other gaming-focused features.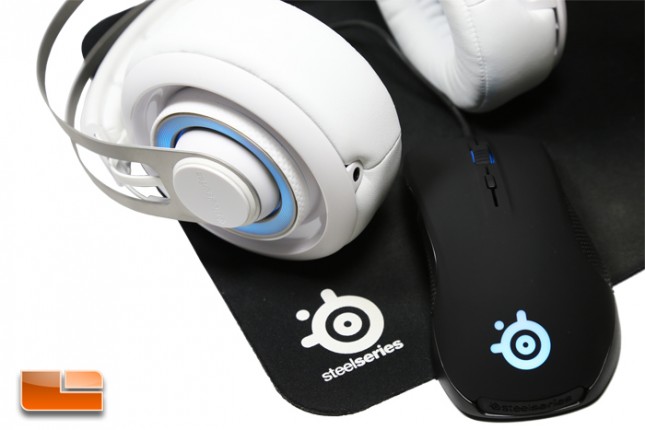 It's often argued that optical sensors don't skip and thus track more reliably than laser sensors. In any case, better mice technology has narrowed the gap. We really haven't noticed mouse skipping on the laser mice we have reviewed and the Rival's optical sensor has a specified sensitivity, up to 6500 DPI, comparable to some laser mice out there. We'll have to see if the Rival stands out from the crowd or conforms to the rest.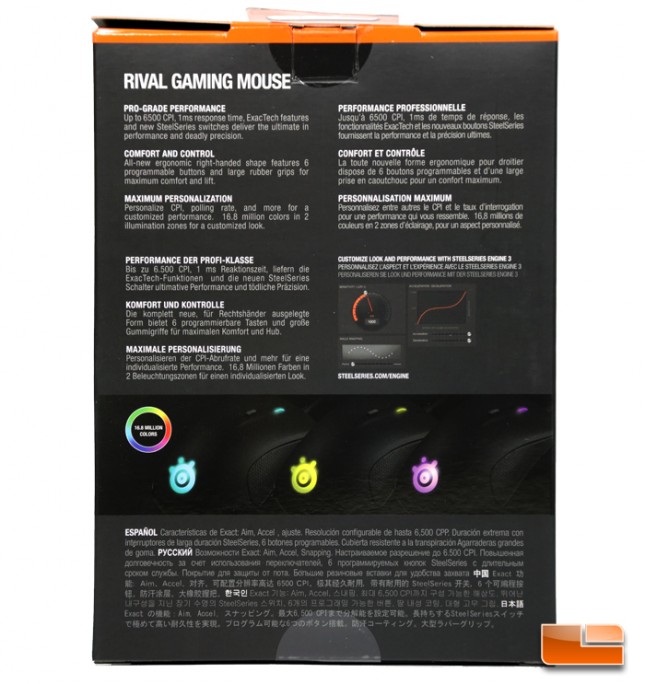 The other focused features of the SteelSeries Rival mouse are a right hand ergonomic design, multicolor illuminated zones, and fully programmable buttons including two thumb buttons. Hardware specifications include 50-6500 DPI and up to 1000 Hz polling rate which translate to 1 ms response rate. The Rival can be found for $54.99 shipped on Amazon and comes with a 1-year warranty.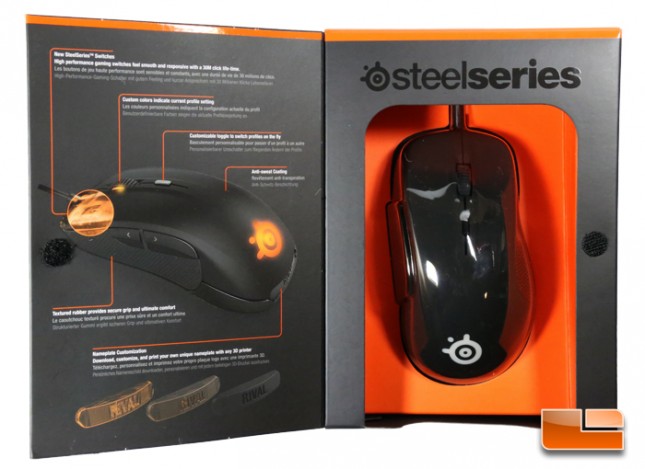 SteelSeries Rival Gaming Mouse Features:
Up to 6500 CPI, 1 ms response time, ExacTech features and new SteelSeries switches deliver the ultimate in performance and deadly precision.
All-new ergonomic right-handed shape features 6 programmable buttons and large rubber grips for maximum comfort and lift.
Personalize CPI, polling rate, and more for a customized performance. 16.8 million colors in 2 illumination zones for a customized look.
SteelSeries Rival Gaming Mouse Specifications:
50 to 6500 Adjustable CPI
1 ms Response Rate / 1000Hz Polling rate
200 Inches per Second (IPS)
50Gs of Accleration
6 Programmable Buttons
16.8M Color Illuminations w. 2 Zones
Soft-touch coating
Injected rubber side Grips
Cable Texture: Soft Rubber Cable
Weight: 128 grams (0.28 lbs)
Height: 45 mm (1.8 in)
Width: 70 mm (2.76 in)
Length: 133 mm (5.23 in)
Cable Length: 2m (6.5 ft.)
1-year warranty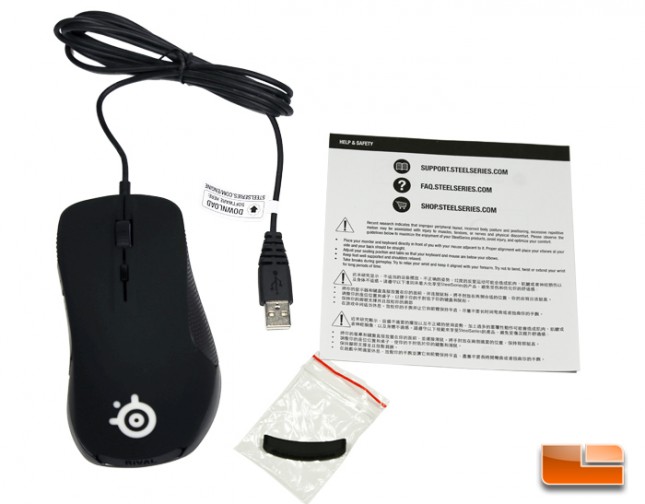 The Rival is packed into a compact box with a front flap that gives a peek at the mouse beneath. There's barely anything else that comes with the mouse. Just an additional mouse nameplate and a single sheet of paper printed with quick launch instructions on one side and safety information on the other.