SteelSeries 9H Gaming Headset Review
By
SteelSeries 9H Gaming Headset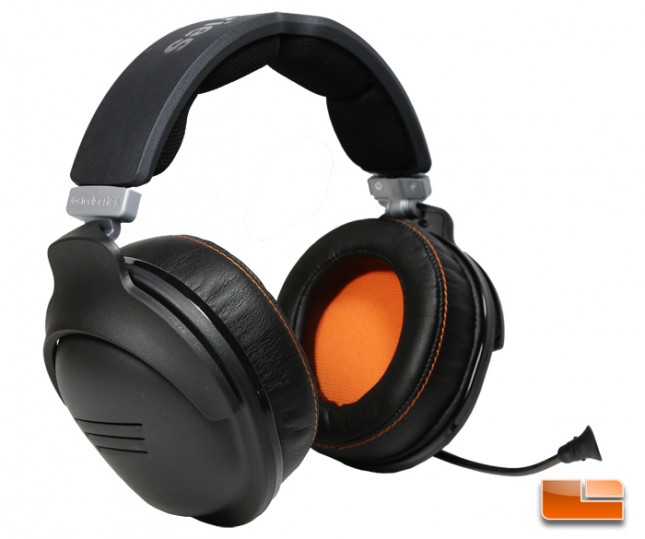 SteelSeries has been working on sinister things this past year putting out many new and revitalized offerings including the Apex keyboard, the Siberia Elite headset, and the Stratus controller amongst even more products. It could be speculated that SteelSeries ongoing product expansion is being coupled with its increased exposure in competitive gaming. We point to the four gaming organizations with their names and logos printed on the 9H box: Na'vi, Ninjas in Pyjamas, Tyloo, and Fnatic (the same four organizations featured on the 5Hv3's box which we previously reviewed.) The company has long invested in marketing through eSports and the scene continues to grow through popular competitive multiplayer PC games such as League of Legends, Counterstrike: Global Offense, and DOTA 2 as well as the popularity of livestream platforms. Having the pros use company products is one way to solve the challenge of demonstrating an expensive product's value to skeptical buyers.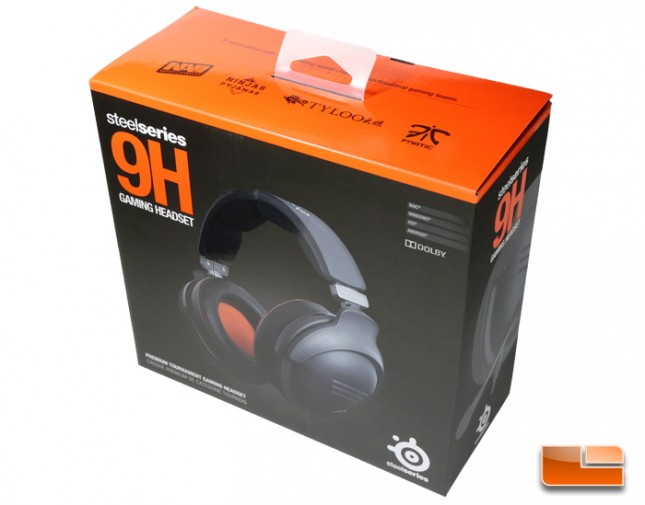 Of course, we're going to keep an open mind as we review the SteelSeries 9H Gaming Headset. It's not the most affordable headset around, costing $122.47 shipped on Amazon, but it does pack a number of high-end features. The 9H features detachable modular braided cables, SteelSeries' signature retractable microphone, and Dolby Headphone Surround via SteelSeries' USB Soundcard V2.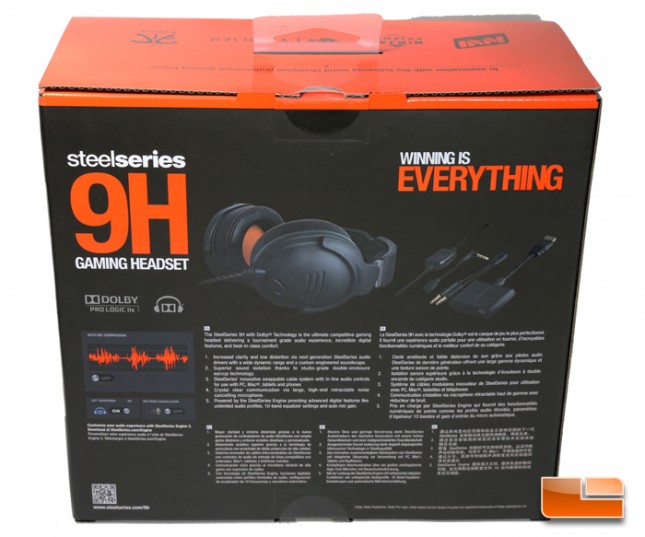 SteelSeries 9H Headset Features:
Increased clarity and low distortion via next-generation SteelSeries audio drivers with a wide dynamic range and a custom-engineered soundscape
Superior sound isolation thanks to studio-grade double-enclosure earcup technology
SteelSeries' innovative swappable cable system with in-line audio controls to use with PC, Mac, tablets, and phones
Crystal clear communication via large, high-end retractable noise cancelling microphone
Powered by the SteelSeries Engine providing advanced digital features like unlimited audio profiles, 10-band equalizer settings and auto mic gain
SteelSeries Siberia Elite Gaming Headset Specifications:
Headphones
Cable

Length: 1.2m
Extension cable: 2m

Connector: 3.5mm 4-pole+3-pole x2
Microphone

Mic Patter: Uni-directional
Frequency: 50 16000 Hz
Impedance: 2k Ohm
Sensitivity: -38dB

2-year warranty
Included with the 9H headset is a 42 inch (1m) cable, an 82 inch (2 m) male-to-female extension cable, two swappable analog plugs one for computers with separate headphone and microphone jacks and one for mobile devices, the USB Soundcard V2, a SteelSeries sticker, an illustrated user guide, and a black card sleeve that contains the user guide.
We're going to keep in mind the words printed on the front of the box, Premium Tournament Gaming Headset and see if the 9H lives up to its label, takes itself too seriously, or just flat out disappoints.