SteelSeries 5Hv3 Gaming Headset Review
By
SteelSeries 5Hv3 Gaming Headset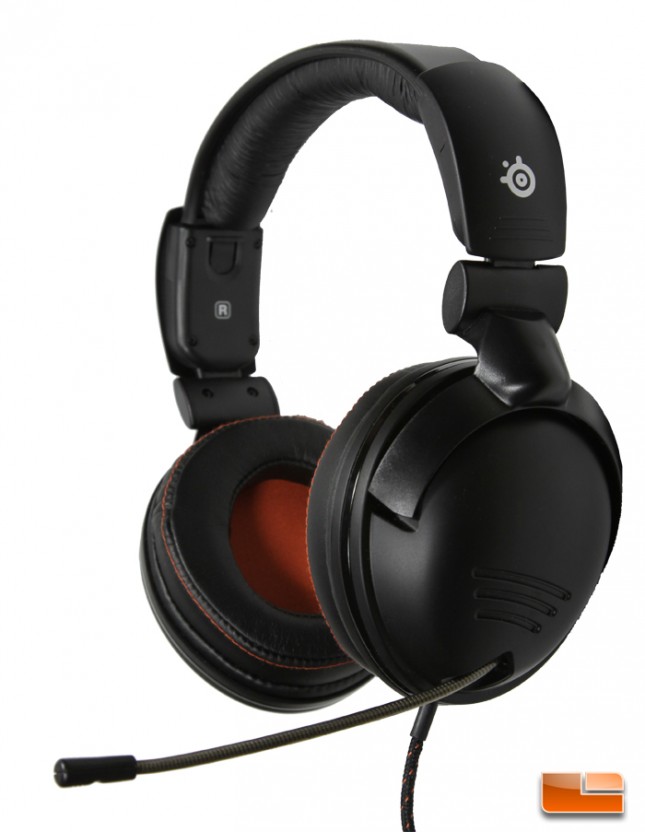 The flavor of multiplayer games over the years has changed, but team communication has remained a staple. Though the big days of cooperative multiplayer online games such as World of Warcraft are decaying out of age, a surge of competitive multiplayer games has driven a continued need for gaming headsets. SteelSeries has been keen to push its name within the competitive gaming scene and has become a highly recognizable brand as a result. On the 5Hv3 box, SteelSeries proudly associates itself with four accomplished esport organizations: NaVi, Ninjas in Pyjamas, Tyloo, and Fnatic.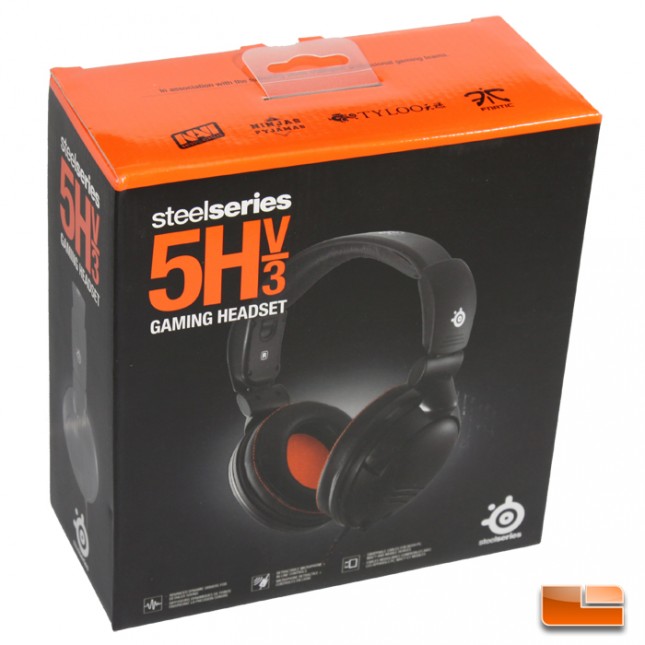 SteelSeries is no stranger to gaming audio since 2005 when the original 5H was announced. The recently released 5Hv3 we are reviewing is among a few new SteelSeries headsets that mark a return to the H-series. Particularly, the new 5Hv3 as well as the 3Hv2 are presented as more budget friendly options compared to the rest of SteelSeries audio offerings, respectively costing $79.99 and $39.99.
The 5Hv3 is an update to the 5Hv2, the latter which can still be found at the time of writing both in retail channels as well as the Alienware Tact X headset rebrand. The new 5Hv3 has all the same general features three piece disassembly, padded earcups, in-line controls, braided cable, and retractable microphone but now with minor changes to the headsets appearance and accessory cables for mobile device compatibility.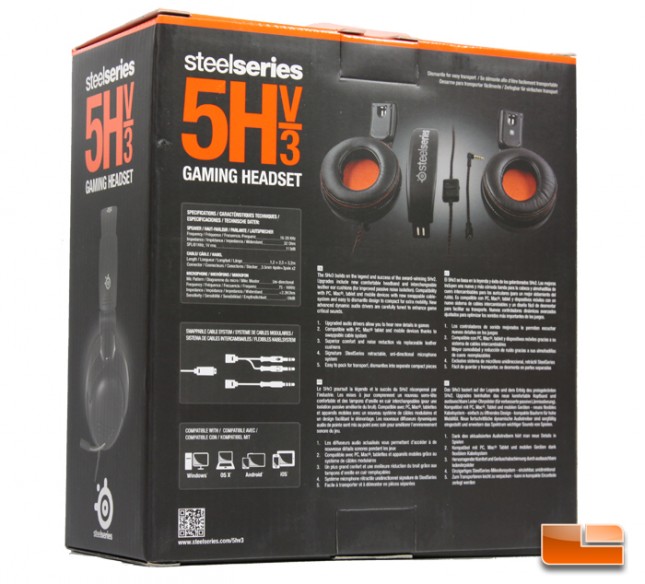 SteelSeries 5Hv3 Features:
Advanced dynamic drivers for detailed sound
Superior comfort and noise reduction via replaceable leather cushions
Retractable unidirectional microphone
In-line controls
Swappable cables for both both PC, MAC and mobile devices
Easy dismantling into 3 separate pieces for easy and safe transportation
SteelSeries 5Hv3 Specifications:
Speaker

Stereo
Frequency: 16-28,000 Hz
Impedence: 32 Ohms
Sound Pressure Level (SPL) @1KHz, 1 Vrms: -113 dB

Microphone

Mic Pattern: Uni-directional
Frequency: 75-16,000 Hz
Impedance: <2.2 KOhm
Sensitivity: -38 dB

1-year warranty worldwide, 2-year warranty in Europe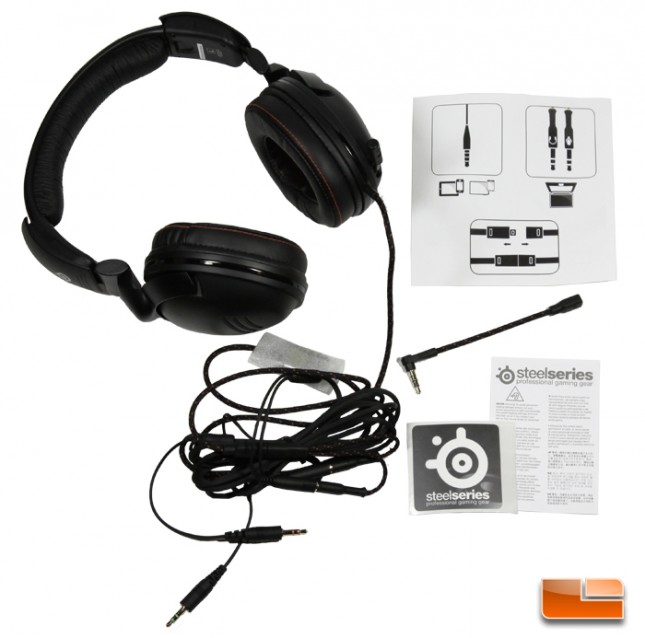 The 5Hv3 headset comes included with a SteelSeries sticker, a product safety notice, and an infographic on how to use the accessory cables as well as the accessory cables themselves. The 5Hv3 has two swappable ends one for computers and one for mobiles devices and an extension cable for the dual headphone/mic 3.5 analog plugs.