Should I Upgrade My GeForce GTX 460 to a GeForce GTX 960 Video Card?
By
3DMark 2013
3Dmark Fire Strike Benchmark Results – For high performance gaming PCs Use Fire Strike to test the performance of dedicated gaming PCs, or use the Fire Strike Extreme preset for high-end systems with multiple GPUs. Fire Strike uses a multi-threaded DirectX 11 engine to test DirectX 11 hardware.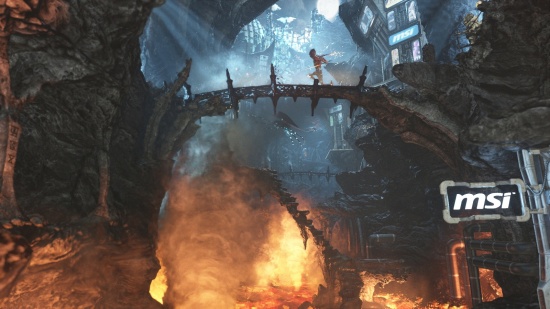 Fire Strike Benchmark Results: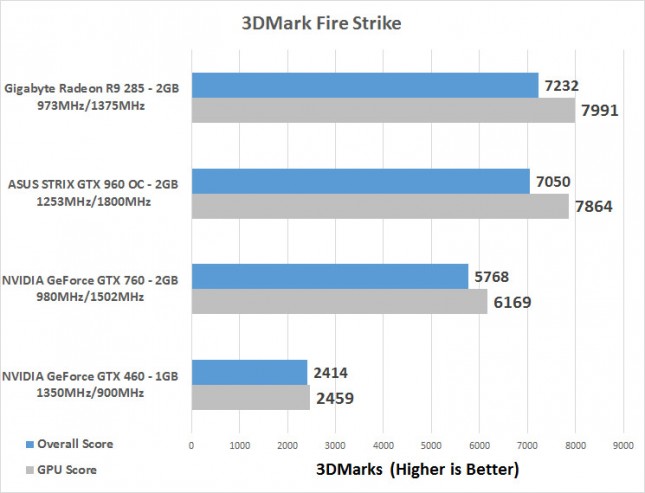 Benchmark Results: The 3DMark Fire Strike benchmark had the ASUS STRIX GTX 960 video card coming in with an overall score of 7,050 versus a score of 5,768 on the GeForce GTX 760 reference card and 2,414 on the GeForce GTX 460 1GB reference card. The ASUS STRIX GTX 960 DirectCU II OC 2GB video card was found to be 2.92x faster than the NVIDIA GeFroce GTX 460 1GB video card in 3DMark Fire Strike.