Seagate BarraCuda Pro 12TB Hard Drive Review
By
Seagate Releases Massive BarraCuda Pro 12TB Hard Drives
Seagate recently announced new 12TB 3.5-inch hard drives for desktop and NAS use aimed that those that need massive amounts of storage space. Those that have large data storage needs know that hard drives are still relevant due to their reliability and low price points. The new Seagate 12TB drives that were released this month make up the BarraCuda Pro, IronWolf, and IronWolf Pro product families. Today, we'll be taking a closer look at the Seagate BarraCuda Pro 12TB drive that is a successor to last years 10TB drive that we were impressed by when we reviewed it. The new model packs 2TB of additional storage capacity in the same enclosure. Seagate didn't change technologies to make a 12TB disk, so they are still using Perpendicular Magnetic Recording (PMR) in a helium filled enclosure for the 7200 RPM disks to have less drag. They managed to hit this new capacity milestone by switching to eight 1.5 TB platters rather than seven 1.43 TB platters. The reliability on the new 12TB 3.5-inch SATA III 6Gbps hard drive remains close to the same as well, so Seagate kept the five-year warranty on this model.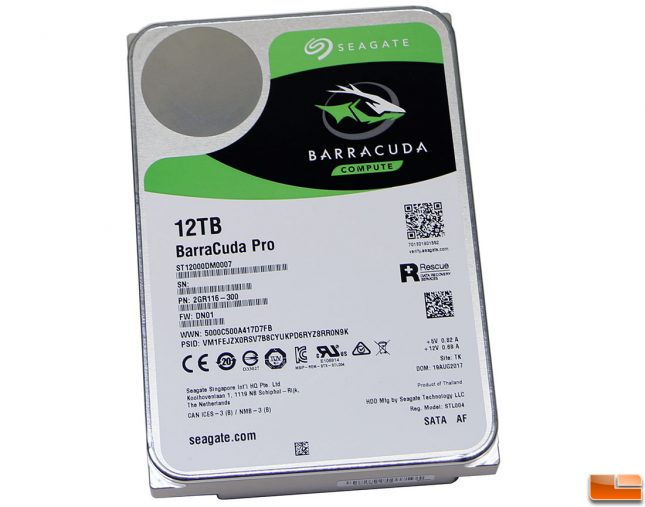 When it comes to performance numbers the new Seagate Barracuda Pro 12TB drive is going to be faster than last years 10TB model that topped out 220 MB/s with a peak power draw 7.8 Watts. The new 12TB model is capable of hitting sustained transfer rates of up to 250 MB/s at the same 7.8W typical operating power, so that is great news. More performance with no additional power draw in operating mode.
What will this helium filled 12TB drive cost you? You are looking at $524.99 shipped from Amazon and it looks like it will be in stock and available for purchase on October 15th, 2017. That means you are looking at around $0.04 per GB! If that price is a little too much for you can go with a smaller capacity if you don't need that much space. Just keep in mind that the maximum sustained transfer speeds and amount of cache decrease as you get smaller.
You also get two years of data recovery included with Seagate Rescue for added peace of mind if something should fail. This 2-year hard drive single-service plan is generally $9.99, so it's a nice little value adder with the purchase of one of these drives. It would be nice to see Seagate offer this service plan for the entire 5-year warranty period on these models, but they want you to sign up after the 'free' trial is over.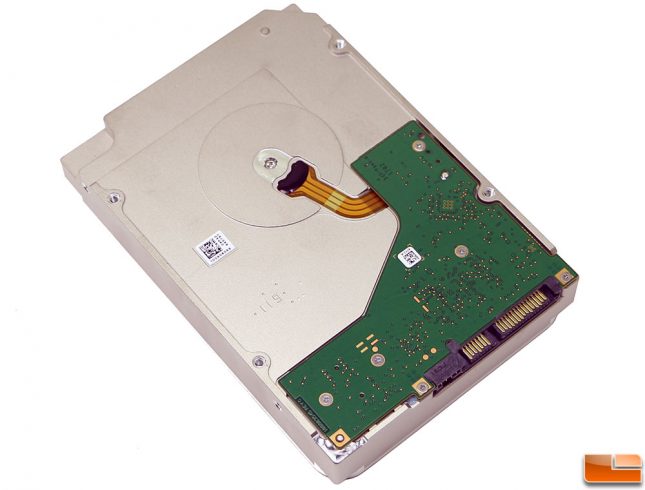 The drive has decent endurance rating for a consumer hard drive at 300TB per year or 820GB per day workload rate with 24×7 usage. The one interesting thing to note is that they show the power-on hours per year being 8,760 and that would be 24 hours a day, so this drive is ready to be left on 24/7 for constant use!
Seagate BarraCuda Pro 12TB specifications:
Capacity: 12TB
Model number: ST12000DM0007
Interface: SATA 6Gb/s
Max sustained transfer rate OD: 250MB/s
Cache: 256MB
Heads: 16
Disks: 8 @ ~ 1.5TB each
Bytes per sector: 512
Reliability

Load/unload cycles: 300,000
Nonrecoverable read errors per bits: 1 per 1015
Power-On hours per year: 8760
Workload rate limit: 300TB/year
Warranty: 5-year limited

Power

Startup: 2.0A
Operating Mode: 7.8W
Idle average: 4.83W
Standby mode/sleep mode: 0.84/0.80W
Voltage tolerance, including noise 5V: 5%
Voltage tolerance, including noise 12V: 10%

Environmental

Temperature

Operating (ambient, min): 0C
Operating (drive case max): 60C

Halogen free
RoHS Compliant

Physical

Height: 26.11mm
Width: 101.85mm
Depth: 146.99mm
Weight: 705g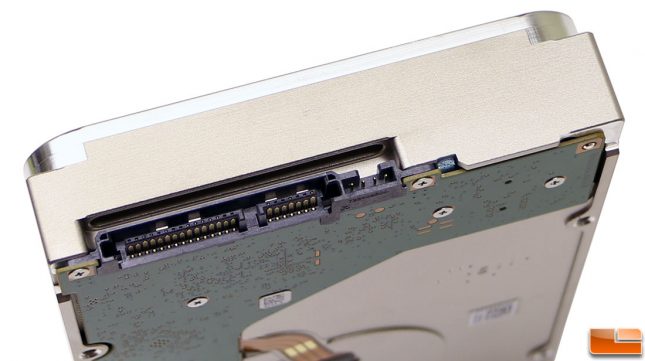 The Seagate BarraCuda Pro 12TB drive (model number ST12000DM0007) uses a standard connection interface, so you have the SATA power connector on the left and data port on the right. This drive is 26.11mm thick and needs to be as there are 8 platters and 16 heads inside! Most Seagate hard drives that are 1TB or smaller are just 19.99mm thick, so this is over 6mm thicker than a 'traditional' hard drive that you might be accustomed to.
Let's take a look at the test system and move along to testing!