Seagate BarraCuda Pro 10TB HDD Review
By
Seagate BarraCuda Pro 10TB Arrives Helium Filled
Earlier this month Seagate announced their new 'Guardian Series' of Hard Disk Drives (HDDs) and that the BarraCuda name was being revived! Seagate brought back the BarraCuda name in grand fashion as there is a BarraCuda Pro 10TB drive and that makes it the worlds highest capacity consumer HDD. What a better way than to come back after being away for nearly three years and being the largest capacity drive in the World!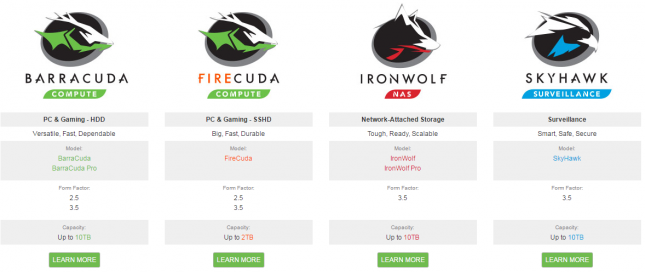 The Seagate BarraCuda Pro 10TB drive is a 3.5 HDD that has seven platters inside the enclosure that spin along at 7,200 RPM. The drive also features 256MB of cache and Seagates custom multi-tier caching technology (MTC Technology), an intelligent caching architecture for maximized performance. Since this is an ultra-high capacity HDD it is great seeing that Seagate placed a best in class 5-year limited warranty on the drive for peace of mind. You should still back up all your data and with massive 10TB drives now readily available it is more important than ever to do so.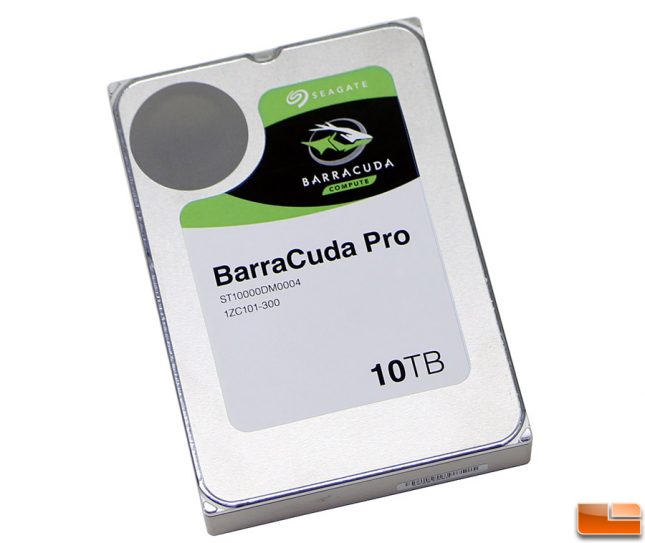 Seagate says that the large cache size and MTC Technology technology allow the BarraCuda Pro 10TB hard drive to have impressive performance levels. They are talking about 220 MB/s maximum and a power draw of up to just 6.8 Watts. Seagate confirmed that the BarraCuda Pro 10TB is filled with helium to reduce flutter, platter thickness and motor power. We were shocked to learn that this 10TB drive is not using Shingled Magnetic Recording (SMR) technology, but rather Conventional Magnetic Recording (CMR) according to Seagate. From what we gather CMR is the same thing as Perpendicular Magnetic Recording (PMR) that the storage industry has been widely using for over a decade. We were told that this is ideal for a consumer drive where performance matters as this drive shouldn't see a performance hit when writing data. At one time we were told it would be too expensive to put helium in mass produced consumer drives, but it looks like things have changed (before HAMR technology came out!)
What will this helium filled 10TB drive cost you? You are looking at $508.99 shipped from Amazon and is hard to find right now in-stock since it just launched this month. At that price you are looking right at around $0.05 per GB!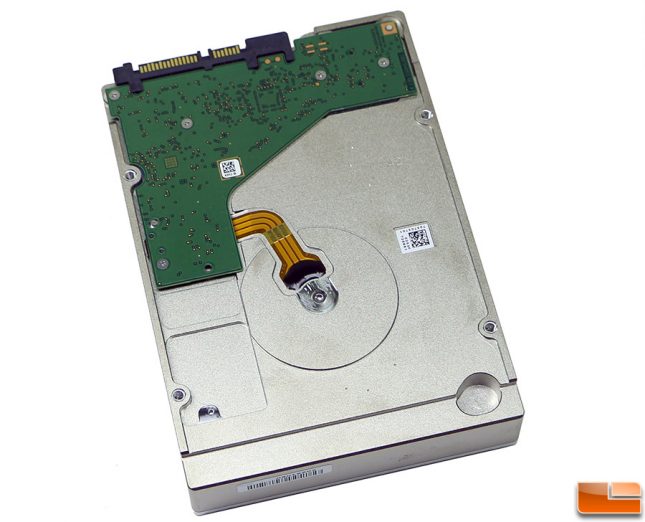 The drive has decent endurance rating for a consumer hard drive at 300TB per year or 820GB per day workload rate with 24×7 usage. The one interesting thing to note is that they show the power-on hours per year being 2,400 and that would be 6.6 hours a day based on 365 days a year or 9.2 hours per day based on the average number of workdays in a year (261 days). Guess this isn't a drive that was designed to be left on 24/7.
Seagate BarraCuda Pro 10TB specifications:
Capacity: 10TB
Model number: ST10000DM004
Interface: SATA 6Gb/s
Max sustained transfer rate 0D: 220MB/s
Cache: 256MB
Heads: 14
Disks: 7 @ ~ 1.4TB each
Bytes per sector: 4096
Reliability

Load/unload cycles: 300,000
Nonrecoverable read errors per bits: 1 per 1014
Power-On hours per year: 2400
Workload rate limit: 300TB/year
Warranty: 5-year limited

Power

Startup: 1.8A
Operating Mode: 6.8W
Idle average: 4.5W
Standby mode/sleep mode: 0.8W
Voltage tolerance, including noise 5V: 5%
Voltage tolerance, including noise 12V: 10%

Environmental

Temperature

Operating (ambient, min): 0C
Operating (drive case max): 60C

Halogen free
RoHS Compliant

Physical

Height: 26.11mm
Width: 101.85mm
Depth: 146.99mm
Weight: 650g
The Seagate BarraCuda Pro 10TB drive (model number ST10000DM0004) uses a standard connection interface, so you have the SATA power connector on the left and data port on the right. This drive is 26.11mm in thickness, so it is pretty chunky. Most Seagate hard drives that are 1TB or smaller are just 19.99mm in thickness, so if you've never used a high capacity drive you might be shocked with how thick it is!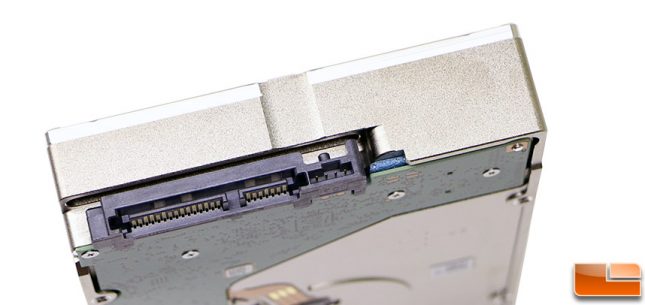 With the PCB board removed from the drive we learned that an Avago controller is used as well as a single 256MB DDR3 memory IC from Winbond.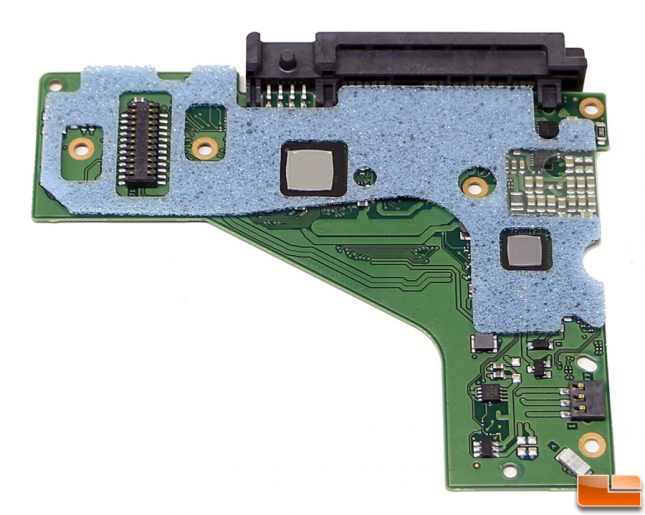 Let's take a look at the test system and move along to testing!