Sapphire Radeon R7 260X 2GB OC 2x DVI Video Card Review
By
Sapphire R7 260X 2GB OC 2x DVI Video Card
The Sapphire R7 260X 2GB video cards are aimed at the casual or mainstream gamer. The AMD Radeon R7 260X series has features that are commonly found on the higher end gaming cards like GDDR5 memory, 896 Stream Processors, enough power to support 3D and 4K resolutions and the ability to run three monitors without DisplayPort being needed. In addition, it supports the latest AMD features like CrossFireX, Eyefinity, TrueAudio and Mantle.
Sapphire currently offers two version of the AMD Radeon R7 260X video card. These two cards differ in pretty much everything. The SAPPHIRE R7 260X 2GB GDDR5 OC 2x DVI (11222-00-20G) is the higher-end version that runs $129.99 shipped after rebate. This model is 8.5″ long (215mm) and has a 1150MHz core clock, 6600MHz effective memory clock along with a beefed up GPU cooler with copper heatpipes and both DVI-I and DVI-D display outputs. The SAPPHIRE R7 260X 2GB GDDR5 OC (1122-06-20G) is the lower cost card at $119.99 shipped after rebate. This card is just 7.0″ long (177mm), has a 100MHz lower core clock speed (1050MHz), 600MHz lower memory clock (6000MHz effective), a GPU cooler without heatpipes and just a single DVI-I display output.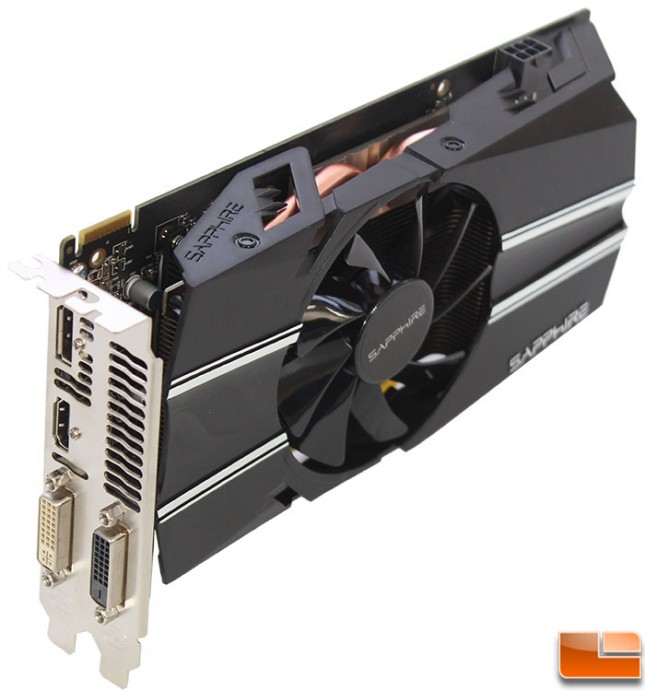 We are looking at the Sapphire R7 260X 2GB GDDR5 OC 2x DVI video card with part number 11222-00-20G.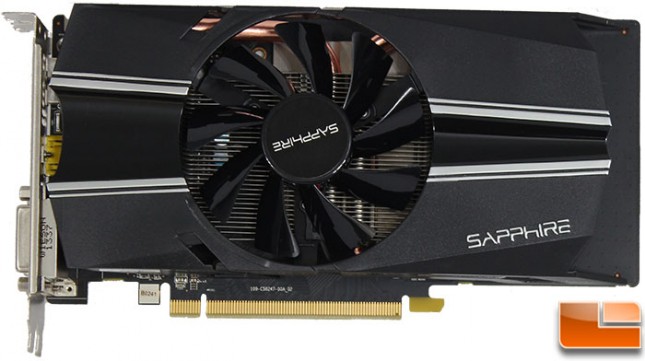 The front of the Sapphire R7 260X 2GB OC 2x DVI has a nicely designed plastic fan shroud that protects the heatsink and the 90mm fan. The black plastic fan shroud has some silver accents and some angles to give it some nice aesthetics. Sapphire has placed their name in the lower corner of the fan shroud, which is nice as it doesn't take away from the sleek lines.

For video outputs there are four options, Display Port 1.2, HDMI, 1x DVI-I and 1x DVI-D. All four can be used at the same time in a multi-monitor configuration. The Display Port and HDMI connection can support up to 4K (4096×2160), while the DVI connections can each support up to 2560×1600.

Along the top edge we find the CrossFireX connector and the 6-pin PCI-E power though it isn't needed if you pair this card with another AMD Bonaire GPU powered card. The specifications for the 260X list a 500W power supply as a requirement; that goes up to 600W if you want to run two of these in a CrossFireX configuration.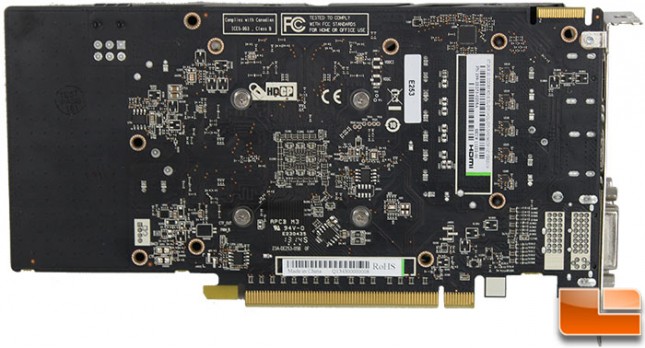 On the back of the card there isn't anything very exciting to look at. Four screws hold the heatsink in place, and two push pins that hold a smaller heatsink. On the left edge of the card there is a large area that appears to have no circuitry or components.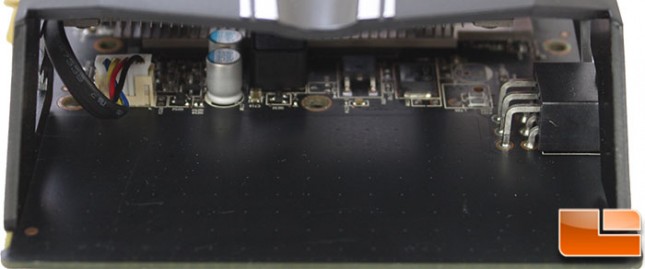 Taking a quick look at the edge of the card under the fan shroud we see the previously mentioned area without any circuitry or components. It appears that this card could have been shrunk at least 1.25 inches.
Features and Specifications:
AMD Stream Technology
Accelerate the most demanding applications with AMD Stream technology and do more with your PC. AMD Stream Technology allows you to use the teraflops of compute power locked up in your graphics processor on tasks other than traditional graphics such as video encoding, at which the graphics processor is many, many times faster than using the CPU alone.
28 nm GCN (Graphic Core Next) Architecture
The new 28nm GCN Architectures more efficient process technology puts more transistors in less space, enabling a dramatic increase in processing power
TriXX Utility
TriXX helps users to get the optimum performance from compatible SAPPHIRE graphics cards in any application by allowing them to monitor, tune and save different settings of key parameters for the card.
DirectX 11.2
The tessellation performance on AMD Radeon R7/ R9 series is up to 2X faster than the previous generation, and DirectCompute performance is also faster to accelerate advanced post-processing, filtering, and anti-aliasing techniques. Direct X11 games has never looked this good.
SAPPHIRE R7 260X 2GB GDDR5 OC 2x DVI Specifications
Display Support
4 x Maximum Display Monitor(s) support
Output
1 x HDMI (with 3D)
1 x DisplayPort 1.2
1 x Dual-Link DVI-D
1 x Dual-Link DVI-I
GPU
1150 MHz Core Clock
28 nm Chip
896 x Stream Processors
Video Memory
2048 MB Size
128 -bit GDDR5
6600 MHz Effective
Dimension

215(L)X106(W)X35(H) mm Size.
2 x slot

Software

Driver CD
SAPPHIRE TriXX Utility

Accessory

DVI to VGA Adapter
6 PIN to 4 PIN Power Cable
Before taking a look at what the Sapphire R7 260X OC can do, let's take a quick look at what is included with the card.