Sanus Low Profile ELM203 Surge Protector Review
By
A Closer Look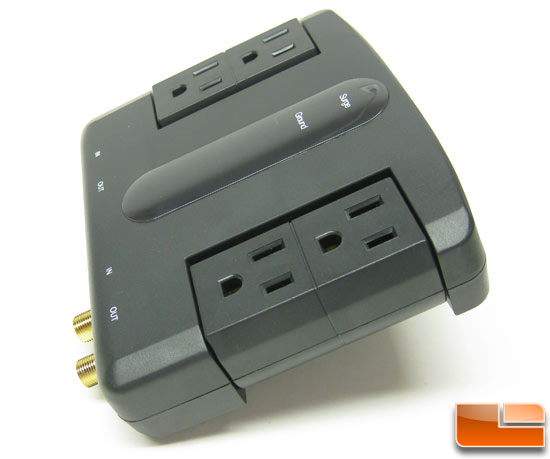 The coolest feature of the Sanus Elements ELM203 Surge Protector is
the fact that the pair of outlets can rotate up to 90 degrees, which is
needed for wall mounted HDTV's.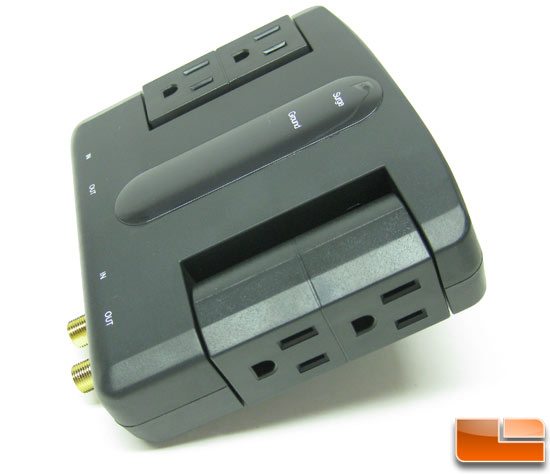 By just twisting on the outlets they will rotate and lock into place
parallel with the wall, which is more than likely how it will be used. In case you are wondering all four of the outlets feature 2,100-Joule protection and 330V clamping voltage.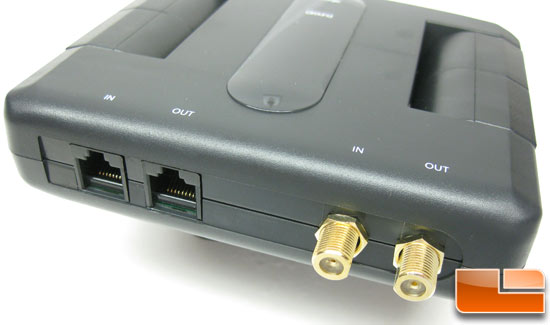 Located along the bottom of the ELM203-B1 surge protector you will find the coaxial and the ethernet/phone jack inputs/outputs that get EMI/RFI noise filtration. This will help eliminate unwanted noise for a cleaner image.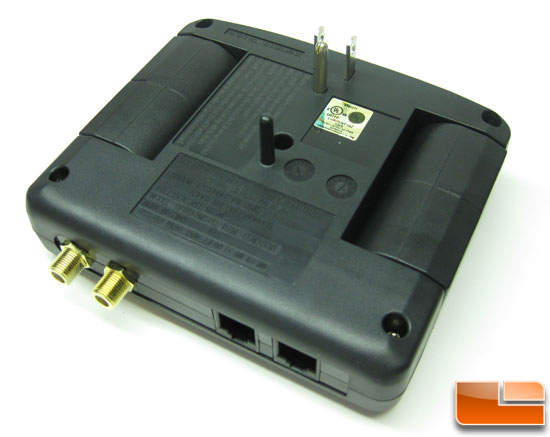 The back of the Sanus ELM203-B1 surge protector doesn't have anything special or any features, but it does show that you need a two outlet receptacle for the surge protector to plug into.
Here is a picture of the inside of the Sanus ELM203-B1 surge protector for all those that are curious what makes them work. The ELM203-B1 is RoHS compliant, which many think means that it is lead-free, but it actually means that six substances were not used in manufacturing. The six substances that RoHS compliance devices can't contain are Lead (Pb), Mercury (Hg), Cadmium (Cd), Hexavalent chromium (Cr6+), Polybrominated biphenyls (PBB), and Polybrominated diphenyl ether (PBDE). Not only can you rest assured knowing that your HDTV is protected, but your purchase is also environmentally more friendly that some others.