SanDisk Extreme Pro 64GB CFast 2.0 Memory Card Review
By
SanDisk Extreme Pro CFast 2.0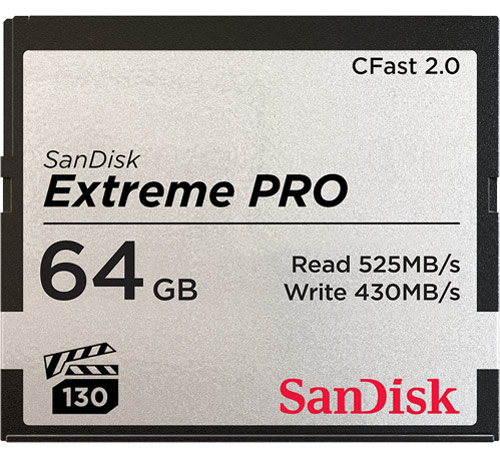 CFast 2.0 memory cards were specifically developed for next-generation professional video applications as 2K video was common and full-frame 4K video was gaining traction among high-end production companies and individual enthusiasts. Obviously, the video and photographic applications capturing these high resolution images generate very large files that need fast data transfer rates that would normally overwhelm normal CompactFlash memory cards. The CFast 2.0 specification features theoretical performances of up to 600 MB/sec, which is four times faster than a typical CompactFlash memory cards.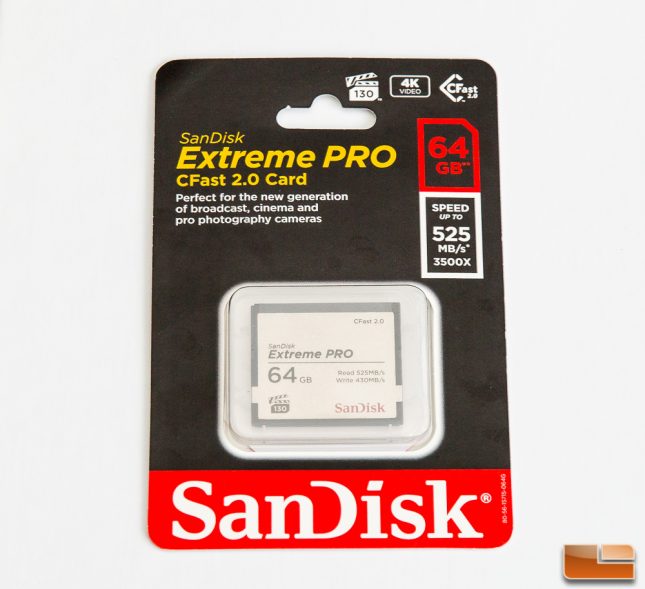 When SanDisk Corporation originally announced their CFast 2.0 spec card in 2012, they followed closely the framework that the CompactFlash Association developed. At this time, this newly specified card was touted as the memory of choice for the next-generation of photo and video applications which delivered up to four times the speed and performance over the standard CompactFlash cards used for DSLR cameras and imaging devices.
Today, SanDisk has launched their latest CFast 2.0 card, the SanDisk Extreme PRO to give professional videographers and photographers the ability to squeeze out the best performance from their camera equipment. The SanDisk Extreme PRO is designed to have write speeds up to 450 MB/s and read speeds up to 525 MB/s. These speeds allow a user to capture multiple frames per second in a burst photography mode and it also lets your capture uninterrupted cinema-quality 4K video guaranteeing sustained write speeds of 130 MB/s allowing it to be the perfect complement to todays latest video cameras.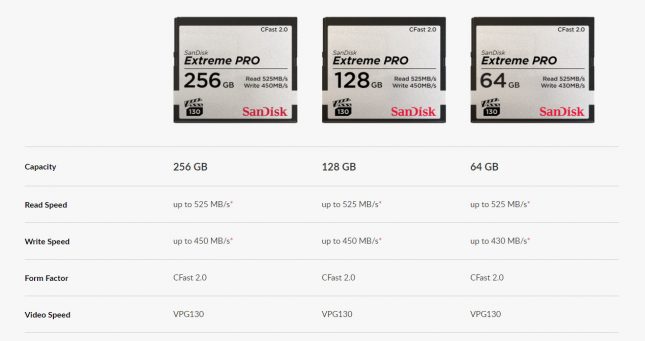 These newest CFast 2.0 cards from SanDisk hit streets a short time ago and come in three different sizes: 64GB ($199.95 or $3.12/GB), 128GB ($349.95 or $2.73/GB), and 256GB ($679.99, or $2.66/GB). In this review we will be testing the 64MB variant of this monster, the 64GB version (part number SDCFSP-064-A46D) has read speeds of up to 525MB/s, but with a slightly slower read speed rating of 430MB/s (the 128GB and 256GB versions of this card have write speeds of up to 450MB/s).
Let's get straight to testing!