Saitek Cyborg 5.1 Surround Sound Headset Review
By
Software Settings
Software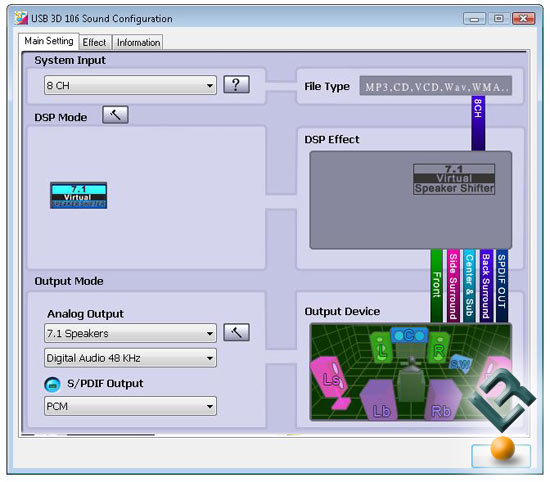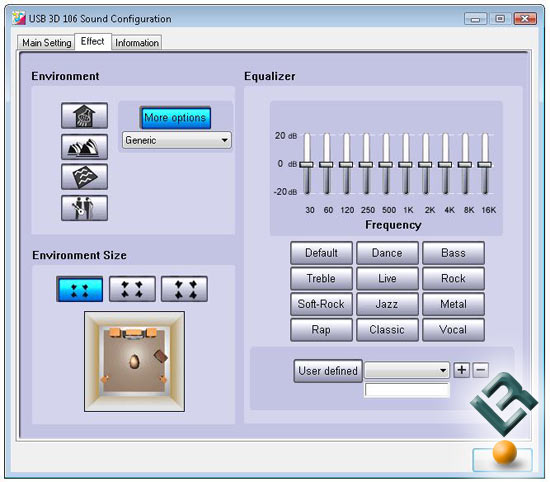 Once you install the software and start playing with settings in Vista, you'll notice that there aren't too many options to modify. There are no settings for the microphone and not many options that matter aside from whether you want simulated 7.1 surround sound and some graphic equalizer settings. I guess Vista wants you to use the settings in its sound panel for microphone and other line-in/line-out type settings. I would say this is slightly lacking, but looking at the settings in the XP driver set, they are definitely worlds apart.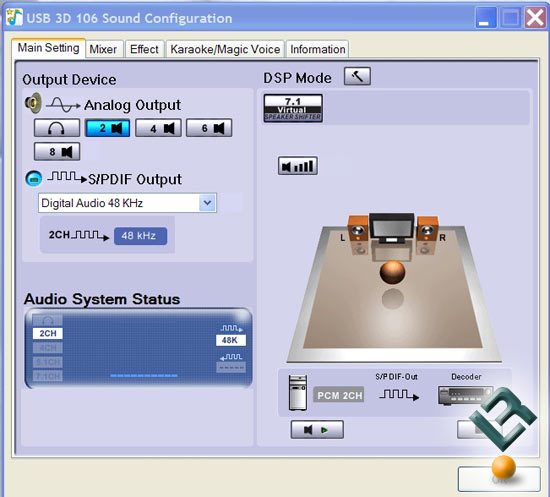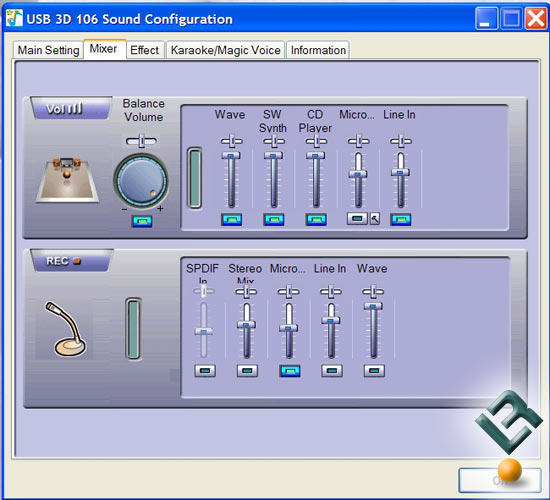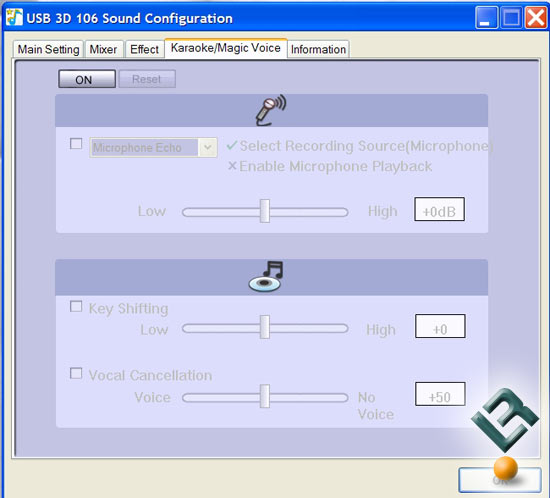 Once you install the software in XP and start playing with settings, you'll notice that there are more settings than you can possibly use; there are too many input/output settings to modify in order to eliminate and create background noise from the microphone and the output. In a lot of cases, the extra choices are good, but for many people, such as me, setting up the microphone was a nightmare. I had constant interference and I had to modify settings inside my VoIP program, the sound control panel, and inside the sound program on the disc.
Setting up the microphone to be at an acceptable noise level, and without a lot of interference (because I could not eliminate the interference when I tried, just make it less noticeable) is a time consuming process; it takes approximately 10 minutes to install the software, and another 15 to set it up like you want, as opposed to the $18 Cyber Acoustics headset from Wal*Mart which takes less than 5 minutes from the time it's plugged in to the time you are fully set up, and it has just as good microphone quality and perfectly acceptable sound volume and quality.