Saitek Cyborg 5.1 Surround Sound Headset Review
By
The Headset Features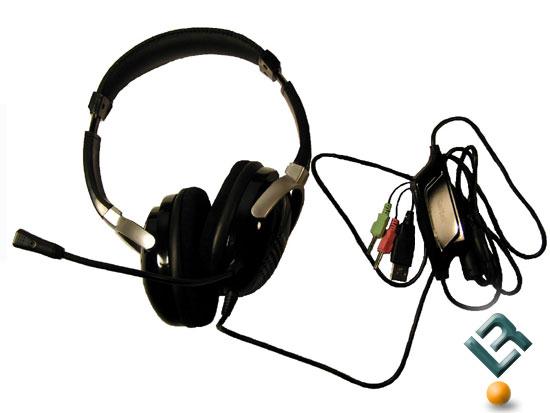 The headset with the microphone is pretty appealing with gloss black and flat silver complimentary colors; not to mention the Green and Red sides that illuminate in 5.1 SS mode. The headset is very solid, despite its weight.
True 5.1 Surround sound using integrated USB sound card with in-line volume/mute controls

Low profile, rotating cans and adjustable headband for total comfort and portability

Detachable noise-canceling boom microphone

6 sonic drivers deliver precise directional audio

Unique styling – Cyborg logo illuminates when 5.1 sound is selected

3.5mm jack included for use with MP3/CD/hand-held devices (in stereo)

VoIP ready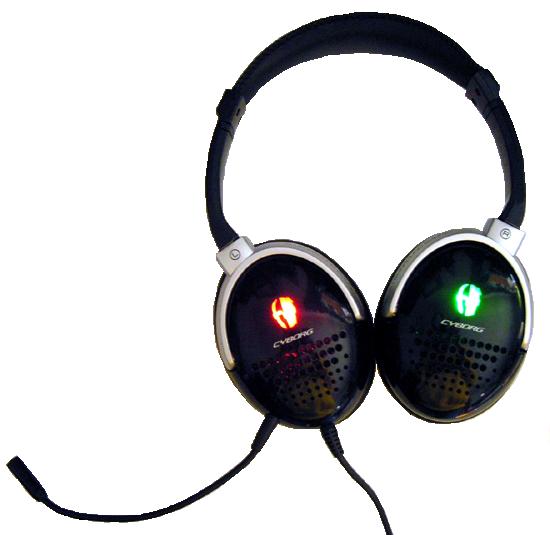 You can see the brightly lit logos on the sides of each ear piece, not too bright, but certainly noticeable enough to stand out in the dark. From the side, you can see holes in the plastic. I am not sure if they are for ventilation or just for appearance, but because of them you can hear the headset clearly from 50+ feet away in 5.1 mode. In most cases, this defeats the purpose of wearing headphones, so that is certainly not a good thing for gaming if you are trying not to wake your roommate up.

This is where a majority of volume adjusting is done. You can see the volume control for 5.1 mode, the microphone mute button, and the 5.1/stereo switch. Not very visible in the picture is the stereo volume control dial on top directly above the stereo switch. The controller is in a very reasonable place along the wire, and its buttons are easy to use and easy to memorize.