Rosewill Legacy MX2-B Mid-Tower Case Review
By
Rosewill Legacy MX2-B Mid-Tower Case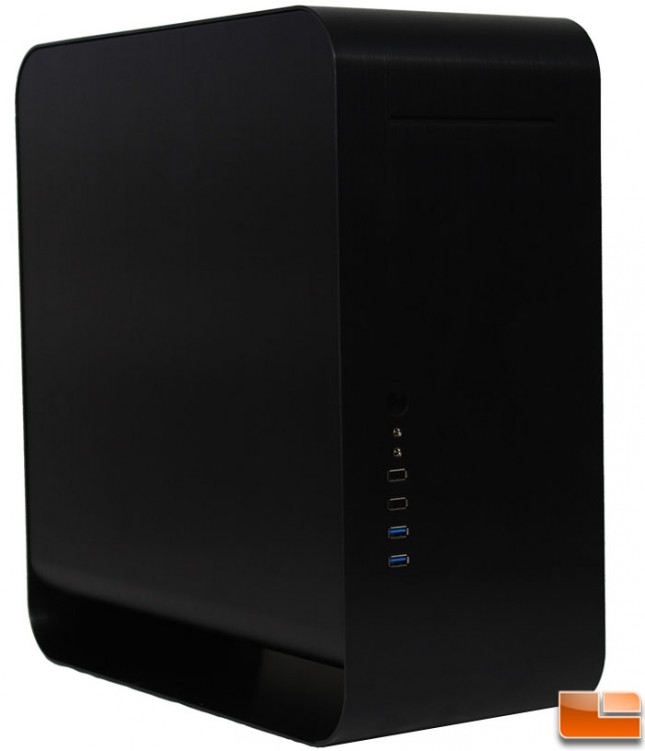 The Rosewill Legacy MX2 Mid-Tower case line is currently made up of two models, the MX2-B and MX2-S; the MX2-B is black, while the MX2-S is silver. Both cases can easily be found for $199.99 w/ free shipping. The Legacy MX2 line has a very minimalist look to it, however the curved edges and open bottom give it a high end look. The exterior is made out of brushed aluminum, while the interior is steel. The front panel feature a slim slot load optical drive bay, standard headphone/microphone jacks, dual USB 2.0 and dual SuperSpeed USB 3.0 ports.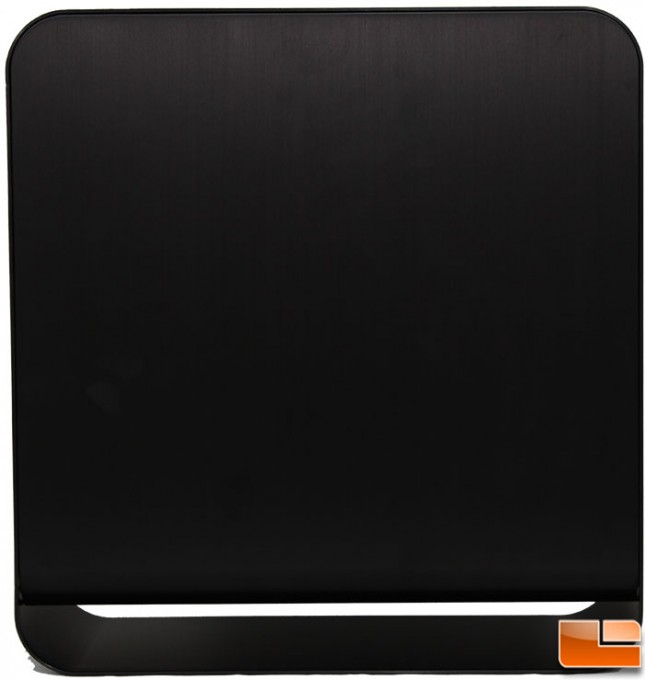 The Rosewill Legacy MX2-B measures 7.87 x 16.57 x 17.52 (WxDxH) inches, and weighs in at 16.31lbs. Don't let the size fool you, this case was not exclusively designed for the smaller motherboards; it fits ATX, Micro ATX, ITX and UATX motherboards. In addition, it will support many taller CPU coolers, with a maximum height of 150mm. This isn't enough room for some of the taller CPU coolers, but it will fit the vast majoirty. In addition, the video card is limited to 280mm, which again is just a little too short for the some high end video cards as both NVIDIA and AMD have released cards that are over 11-inches in length in recent years.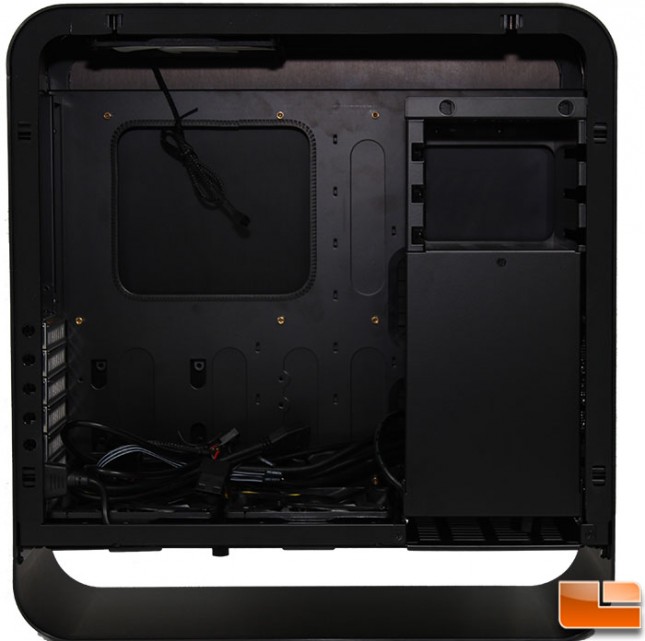 Designing a small case to fit standard ATX motherboards, some design changes had to take place. First, there are no 5.25″ drive bays, the standard optical drive has been replaced with a slim slot load bay. Hard drive space is very limited to three hard drives, plus one hidden 2.5″ hard drives. Finally, the power supply has been moved from being placed at the bottom (or top) of the case, to being placed at the front of the case, mounted vertically.For cooling, there are a few options, at the bottom of the case Rosewill has included two 120mm fans, while the top features one 140mm fan. If necessary, two additional 80mm fans can be mounted on the rear panel.
Features and Specifications:
CPU Cooler: Not Higher than 150mm
Display Card: Not Longer than 280mm
Ideal for Intel & AMD Systems
Support Standard ATX PSII PSU
Sturdy Construction Ventilations for Display Card (within 280mm).
Rosewill Legacy MX2-B Specifications
Model
Legacy MX2-B
Type
ATX Mid Tower
Color
Black
Case Material
External: Aluminum Alloy
Internal: SGCC Steel
With Power Supply
No
Motherboard Compatibility
Micro ATX / ATX / ITX / U-ATX
With Side Panel Window
No
Internal 3.5″ Drive Bays
3
Internal 2.5″ Drive Bays
1
Slot-in ODD Bays
1
Expansion Slots
7
Front Ports
2 x USB 3.0 Ports
2 x USB 2.0 Ports
Audio In/Out
120mm Fans
2
140mm Fans
1
250mm Fans
0
Side Air Duct
No
Dimensions

7.87″ x 16.57″ x 17.52″ (W x D x H)

200 x 421 x 445mm (W x D x H)

Weight
16.31 lbs / 7.4 k.g.
The specifications from Rosewill list compatibility for two 250mm fans and two internal 2.5″ drive bays. It turns out that this was a typo and this case has just one internal 2.5″ drive bay and no 250mm case fan. Rosewill is going through all their promotional materials and the channel to correct the mistake. They also have apologized for the mistake and hopefully caught it before too many people became upset. Let's take a look at the packaging.