Rosewill AIOLOS 120mm CPU Cooler Review
By
Final Thoughts and Conclusions
Rosewill is a company that people familiar with Newegg will have seen around. They have a versatile lineup covering everything for different computer parts to home theater accessories. This was my first time ever using, or even seeing one of their products in person, and one of the first things that caught my attention was, How do I pronounce the name of the CPU cooler Im testing. I was kind of stumbled when I was trying to talk about it with others and ended up spelling it out instead of trying to pronounce it. Marketing 101, make your product names easy to remember and say. You cant exactly get any word of mouth between the tech geeks talking shop if they cant have to spell it out instead of saying it.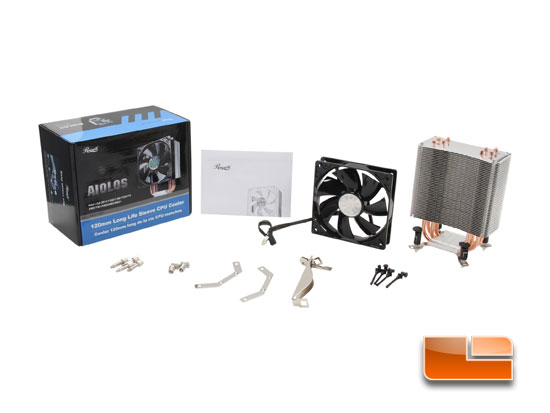 Out of the box, I was pretty impressed with the unit, and I had high hopes for it. I really liked the piano black finish of the fan, and the way that the rubberized fan connectors pieced together. It was so simple and an awesome job for stopping all the vibration. The thing is, once I started testing it, it went downhill from there. It is a very quiet unit, but it couldnt even keep up with the Intel boxed unit. People that might have an interest in this unit are probably going to be the ones making a Home Theater PC. The thing is, if you find a decent HTPC case that is relatively quiet, youre better off sticking with the Intel boxed unit.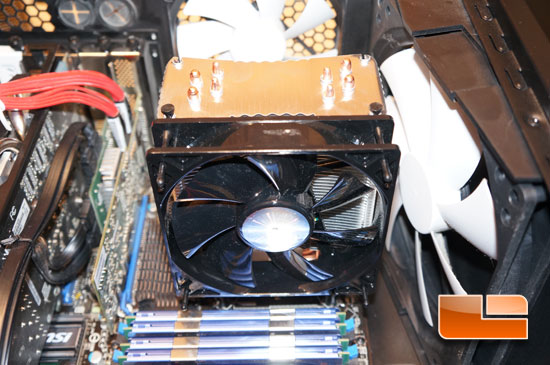 Now, keep in mind, if youre also building a HTPC, youre also probably not putting in a home heater of a CPU like the Core i7 930. If you end up having a newer Core i3 and you do want that really quiet case, if you install the Rosewill Aiolos, it will be one of the quietest components in your system.