Rosewill AIOLOS 120mm CPU Cooler Review
By
A closer look at the Aiolos
The little plastic cover for the base of the cooler that was sent to me was cracked on the one corner. It was still in place and there was no visible damage to the unit. Its pretty flimsy plastic, and it was double protected with another static attached piece in direct contact with the base that still needed to be peeled off.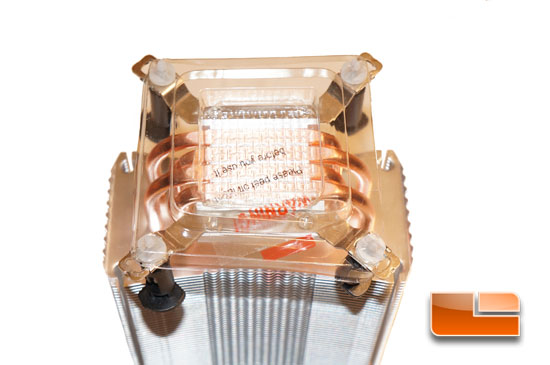 Once the plastic is removed we get a clear picture of the heat pipes. Four, 6mm heat pipes held in an aluminum block with a brushed finish, not polished.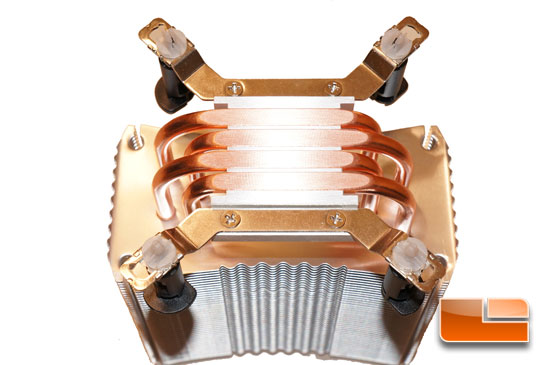 We also have the retention clips for the other types of sockets for AMD and Intel 2011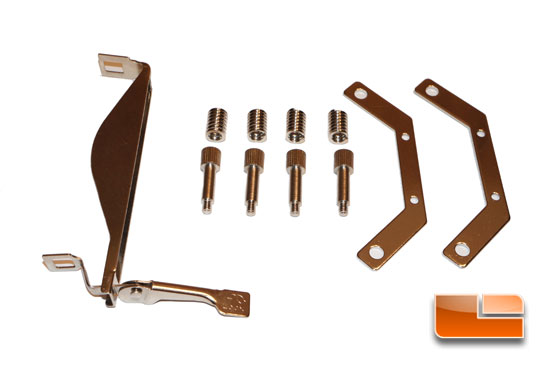 The shiny and quiet fan with the rubberized anti-vibration mounts.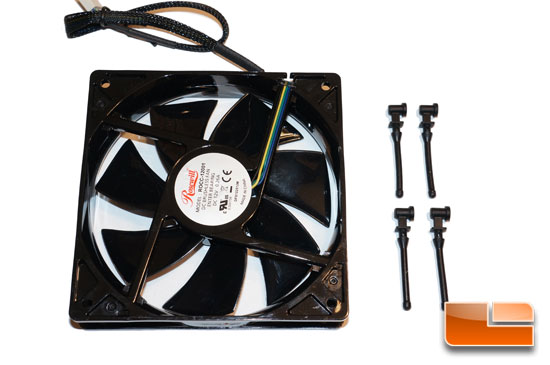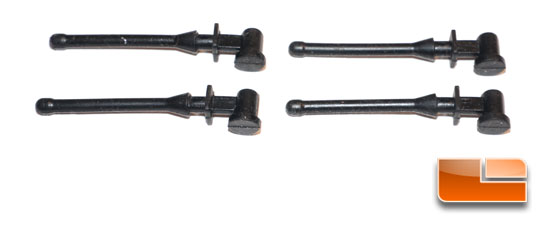 They slip in through the holes in the 12cm fan, then just a light pull to lock them into place.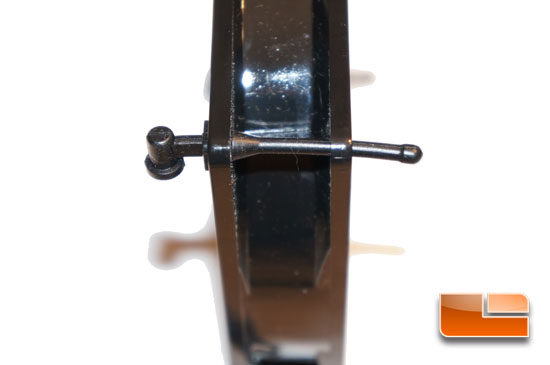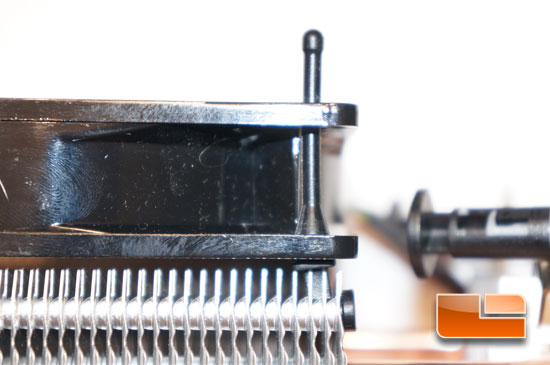 The fan mounts are really great. They do a fantastic job of killing all the vibration from the fan, but they also make installation of the fan very simple. The ends are shaped somewhat like a funnel and fit in easily into the holes on the aluminum fins at the top and bottom of the cooler.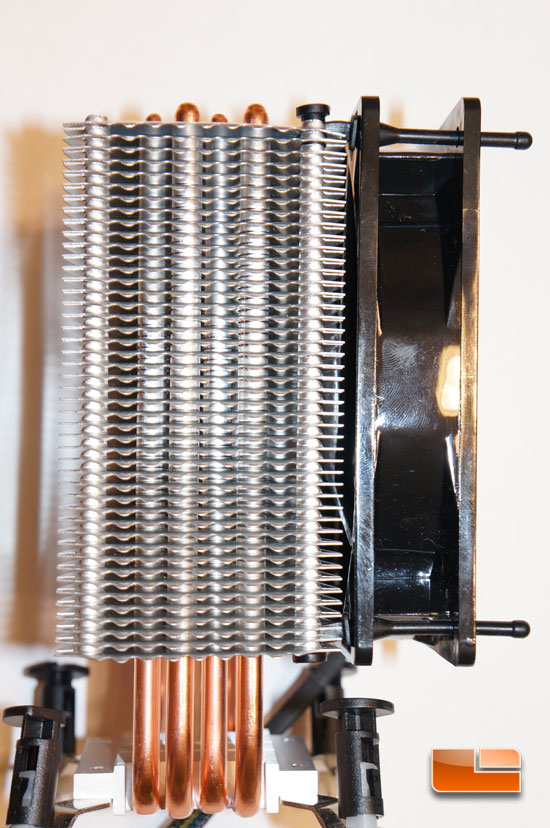 They create a small space between the plastic fan and the aluminum fins so there is no direct contact of hard parts. But close enough to make sure the air flow is still directed through the fins.