Roccat Vulcan 100 AIMO Gaming Keyboard Review
By
Roccat Vulcan 100 AIMO: Swarm Software
The Roccat Swarm software (download here) can control multiple compatible Roccat devices in a single application. There are a number of options to choose from to gain access to many features about the device. Upon opening the application, we are greeted with the General Features section where we can adjust a few settings.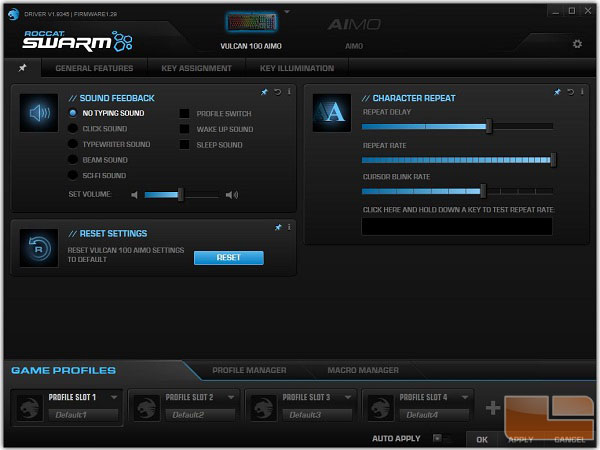 Under the Key Assignment tab, we can choose which keys we want to remap. We can remap the keys to other keyboard or mouse functions. Swarm also has a long list of popular game titles, each with their own customizable key settings.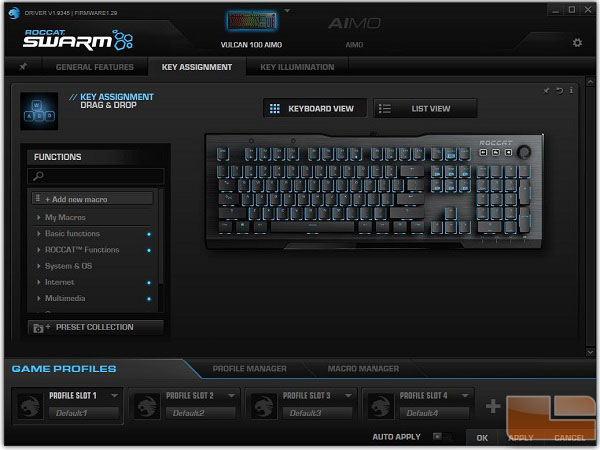 We can customize the lighting under the Key Illumination tab. Here we can choose between several different lighting effects or create our own if we want. By default, the program selects the AIMO intelligent lighting. AIMO reacts organically to how the device is used without having to configure lighting through the software. Of course, we can always choose a custom lighting theme if we want.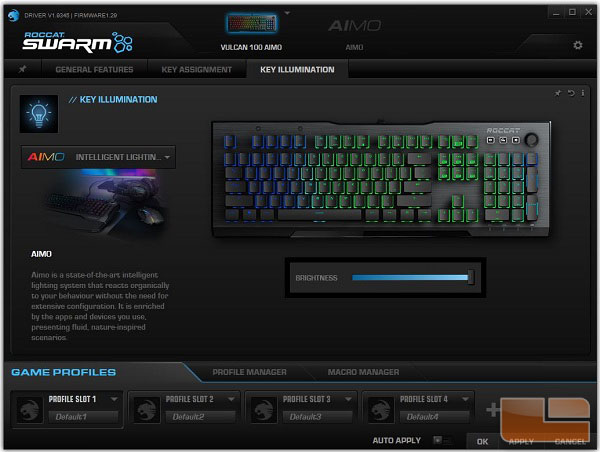 The Swarm software will also allow us to record macro functions and edit them. Once saved, we can remap the macro functions to any of the six macro keys on the keyboard.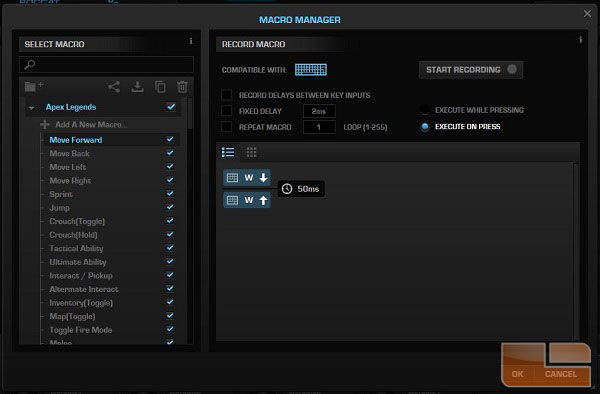 Now that we have seen the Swarm software, let's test out the Vulcan 100 AIMO and end this review with a conclusion.