Razer Diamondback Precision Gaming Mouse Review
By
First Impressions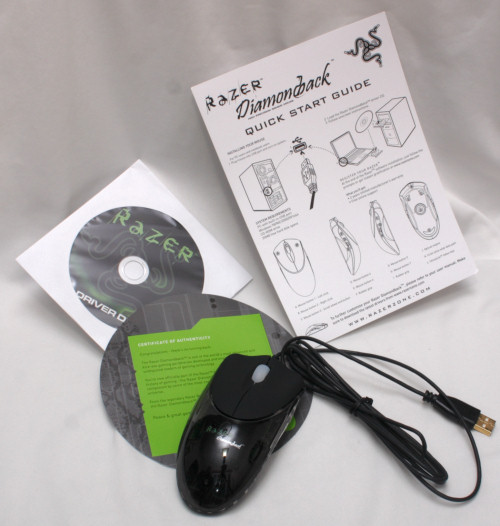 Immediately out of the box the user has to just exclaim, cool. This nt your normal lets browse on the Internet sorta mouse, instead it and ready to strike. It also slips right into the users hand and allows it to rest comfortably. Because of its fastback design the wrist is almost straight and not strained at all and the fingers rest in little grooves designed into the left and right click buttons. The scroll wheel has a definite click for each movement but they are very smooth and flow into each other.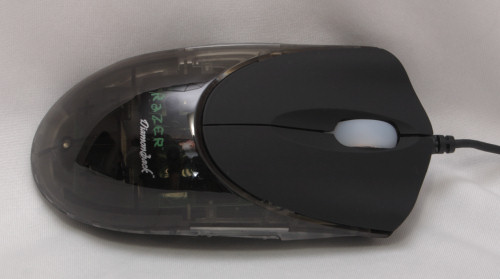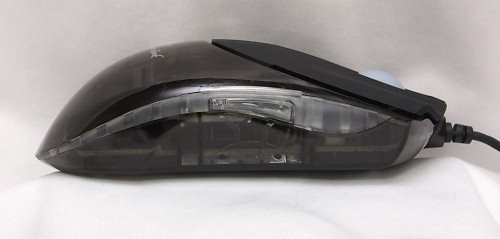 The Diamondback comes in 3 poisons; Plasma Blue, Salamander Red and Acid Green and each glows the respective color that its name implies. With a toxiclike green glow the internals of the mouse are revealed inside the clear chassis. Most notably the scroll wheel is bright green but sadly the rest of the mouse seems somewhat less lit.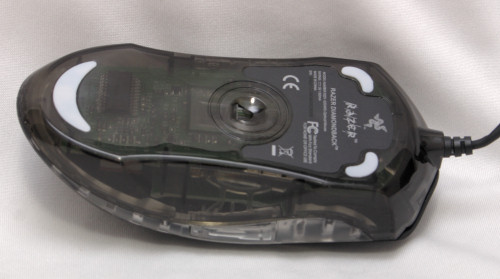 On the bottom of the mouse there are 3 low friction Teflon pads for the mouse to glide on. They do their job well and the mouse happily zips around on desk and mouse pad alike. Along the sides of the mouse there are gel pads for the fingers to rest on when not busy clicking the 2 multipurpose buttons. The buttons in fact control 4 switches, one in the front and back of each button. It is easy to control one with the thumb but the pinky is not quite used to being so dexterous and needs to be trained to not just mash the button altogether. The mouse is tethered to the computer via a 7-foot, high speed USB cable which should be ample length for most gamers.