QuakeCon 2003
By
Introduction: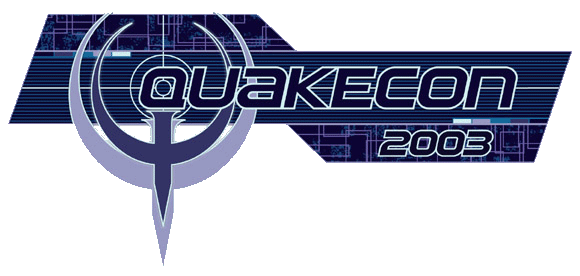 Being enthusiasts and a gamers, Justin West and I (Nathan Kirsch) completed the mecca down to Dallas from St. Louis for Quakecon 2003 and ended up very happy we did. We found that this is really a chance for the hadware industry to show their support for the enthusiast. Enough of the chit-chat let's take a look at what we saw as far as hardware goes while we were at Quakecon 2003!
AMD:
AMD had several Athlon 64 computers up and running current tittle video games and were allowing everyone to play on them. All the tournament computers were powered by an Athlon64 processors and NVIDIA chipset motherboards. What about the servers? Yup, they were Opteron run! ð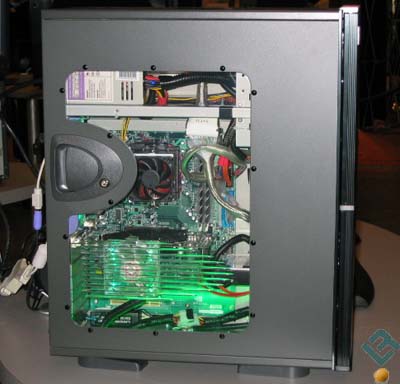 As you can tell the AMD systems were running the newest nVidia CK8 powered motherboards along with a pretty nifty style heatsink that had a nifty lever to keep it firmly in place for these demo machines.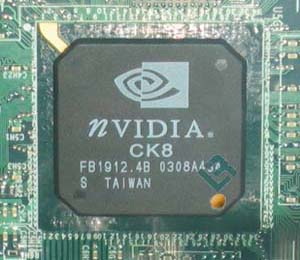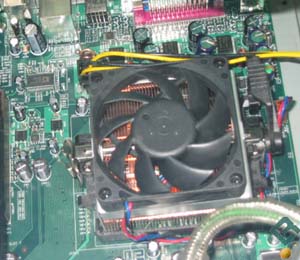 We were also able to find a mobile Athlon 64 processor so we snapped a few quick shots of the 64-M while we had the chance to show it off for you. This has a pin count of 754, which is the same as the regular AMD 64 processor, other than the fact that it does not have the heat spreader.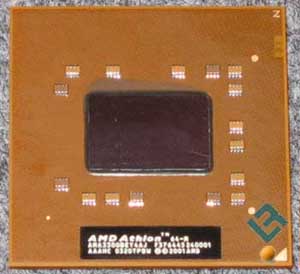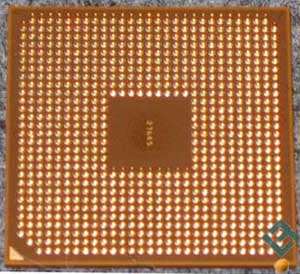 Enough AMD! Let's look at the rest.