Plantronics Voyager Edge UC & Blackwire C725 Headsets Review
By
Testing and Performance of the Plantronics Blackwire C725 and Voyager Edge UC
Besides testing and writing reviews for Legit, this reviewer has a day job with global responsibilities that is highly dependent on unified communications to survive (and keep me off planes).
To test both these products we put them through their paces in our UC test lab otherwise known as my office. Included in the test is a custom built desktop running Windows 8.1 with an Intel Core i7-4790K 'Devil's Canyon' CPU and NVIDIA GeForce GTX 980 driving triple displays. This home office has 65Mb down / 6Mb up DSL running over a Cisco 891W router providing VPN services and QoS for VoIP and video traffic back to Cisco Callmanager and video bridge. Cisco Jabber 10.5.4 Build 51578 was implemented for call control for both voice and video. A Lenovo T430 laptop running Windows 7 and Cisco Jabber 10.5.4 Build 51578 for call control over Cisco Anyconnect VPN through an 802.11ac Access Point connected directly to the DSL modem was tested for in office mobile experience.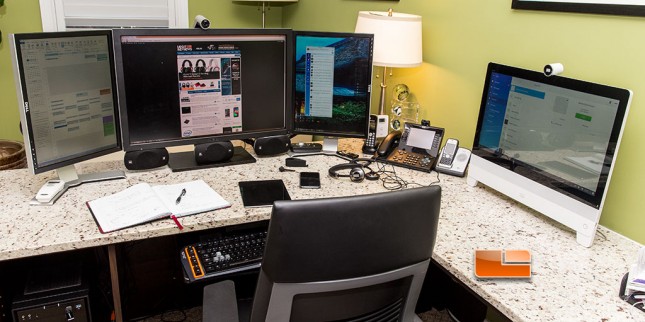 In addition to the Desktop and Laptop, a Cisco DX80 personal Telepresence system was used for Bluetooth and USB connectivity and was also connected through the Cisco 891W router for VPN back to the Telepresence video bridge.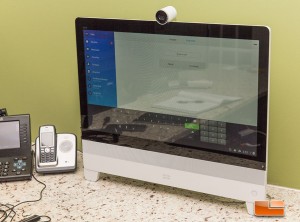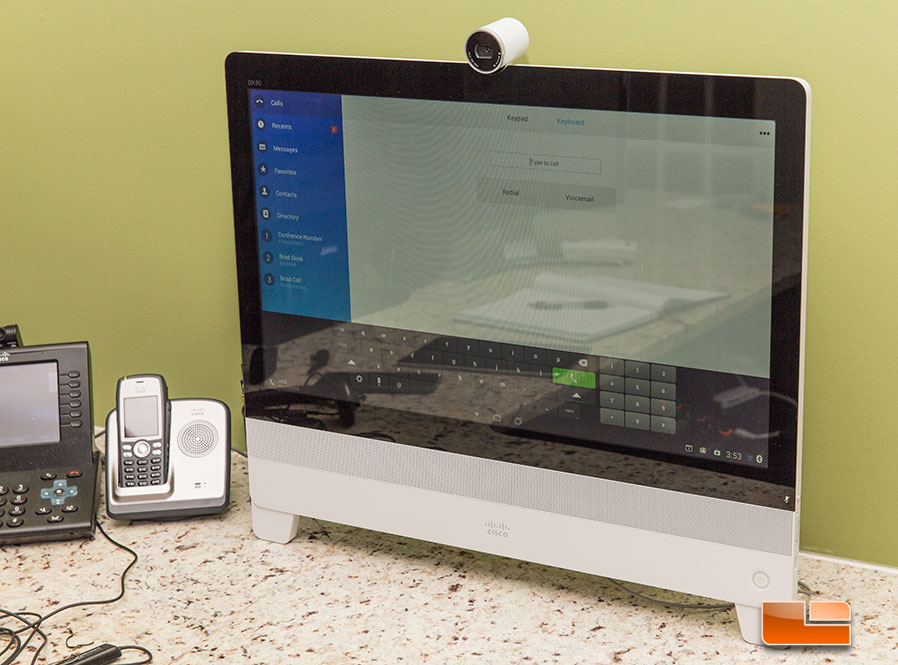 Next both USB and Bluetooth were tested on a Cisco 9971 VoIP phone and Bluetooth was tested on a Cisco 7925G WIFI VoIP phone over a 802.11N network.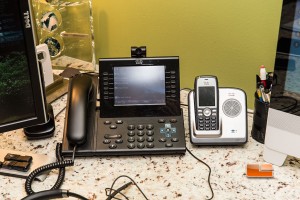 Finally, for mobile experience an iPhone 6+ and Samsung Galaxy S4 were used, both on AT&T network, for Bluetooth performance.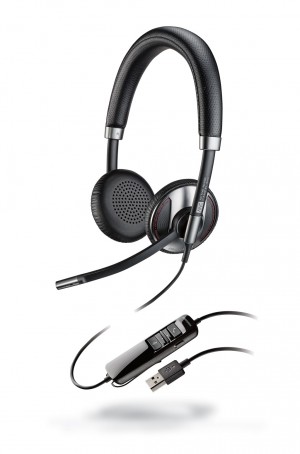 Plantronics Blackwire C725
To set up the Plantronics Blackwire C725 you simply plug it in, that's it, no drivers or anything fancy on Windows 7 or Windows 8.1. The Blackwire 725 was instantly recognized on the Cisco 9971 and Cisco DX80 making setup a breeze. The wired headset was used for phone calls from the PC, listening to music, and playing many hours of Battlefield 4 and Team Fortress 2.
Based on feedback from people called, both inside the company on the same phone system and externally, the Blackwire C725 proved to be crystal clear. Comments were made that they could not tell I was on a headset and wondered if I was on a handset. Also noted was that there was almost no background noise with one person saying I must be the only on in the office because it was very silent when I was not talking. This demonstrates the quality of both the microphone and DSPs implemented by Plantronics. However, while the background noise was abated they still could clearly hear the clickety clack of my mechanical keyboard showing just how sensitive the microphones are on this unit. The caller asked if I was paying attention to them or typing, whoops. The Blackwire 725 worked equally well in the USB port of the Cisco 9971 desk phone, USB port on both the PC and Laptop, and the USB port on the Cisco DX80 Telepresence system. All calls were crisp and clear and the active noise cancelling was well implemented, making a room full of buzzing computers near a busy street a quiet oasis.
While the soft ear covers did create a bit of heat on the ears after a 8 hours session, the lightness and quality made it very hard to feel any fatigue. Plantronics did a nice job of padding the headband and keeping the weight down for long term comfort. Further, while the voice sound quality was superb the unexpected bonus of a 20hz – 20khz audio range was that the sound of music and gaming was simply stunning. While we were not able to find the types of DSPs used by Plantronics, they appeared to be of very high quality and the active automatic EQ made the music rich and full.

Bass was plesently deep while listening to Deadmau5 4x4x12 with a clear and defined thump at the low end. The mids and highs were crisp without being tinny during Dave Matthews Band Satellite. Strings were clear and had strong presence during OneRepublic Counting Stars. Finally, the surround effects during Battlefield 4 were very clear and simulated a surround sound stage. The Blackwire 725 proved to be superior to the current gaming headset, a Plantronics Audio 655, in weight, comfort, and sound quality of both speakers and microphone.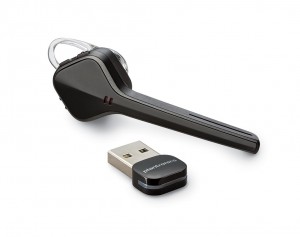 Plantronics Voyager Edge UC
The Plantronics Voyager Edge comes partially charged and ready to use. To initiate setup you simply plug it into the included USB cable and lay it on a flat surface for 10 seconds. This resets the smart sensor so the Edge can tell if it is being picked up or moved. As soon as you pick it up and place it on your ear the unit says "Welcome" to let you know the smart sensor is working and that the unit is ready to pair to its first Bluetooth device. After a quick pair to the Cisco 9971 deskphone, Cisco DX80 Telepresence unit, and iPhone 6+ the unit was ready to make calls. Unlike some other Bluetooth units, the Voyager Edge easily handled multiple active parings and called out "Phone one active". With all three active, an incoming call was automatically answered simply by placing the unit on the ear or saying "answer" if already worn. Sound quality was crystal clear and the person on the other end thought we were on a wired handset thanks to the high quality microphones and active noise cancelling. A quick run outside with light wind demonstrated that even in these conditions the wind noise was not perceived by the caller. A phone call made from a busy bar with the iPhone 6+ further demonstrated the noise cancelling blocking out the background din of the moderately loud crowd. In excessively noisy environments even the best ANC will struggle, but we typically don't expect any phone call to work well in these environments.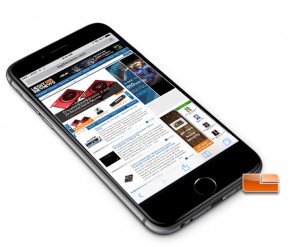 Next the Edge was paired with the Cisco 7925G WIFI VoIP phone and again proved to provide superior sound quality. Finally, using the Bluetooth dongle the Plantronics Voyager Edge instantly paired and announced it was connected as soon as the dongle was plugged in. Again it was easy to use the volume, call answer, and even voice commands with the Edge. Consistent across all devices was solid sound quality, zero echo or reverb, and clear call reception in mixed environments.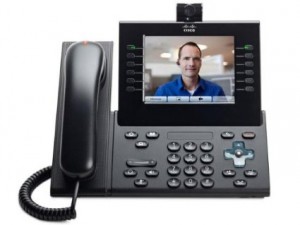 The Plantronics Voyager Edge uses the latest Bluetooth version 4 which incorporates the quick paring, wide frequency band, and Adaptive frequency-hopping spread spectrum of previous versions then adds low power consumption. Range was informally tested outdoors in unobstructed space and inside a two story house from the iPhone 6+, Cisco 9971, and using the USB dongle. Range was on par with other Bluetooth devices averaging 40 feet outdoors and 28 feet indoors through multiple walls. This should be plenty of range to roam a hotel room or office while having a conversation.
Finally, we tried each of the different earpieces and the over the ear clip for comfort. This was one area that took a bit of getting used to as stated earlier, the Edge is more of an on-ear rather than in-ear device. The Voyager Edge was very light and comfortable when first put on, however after a 90 minute conference call the top fold of the ear was a little uncomfortable. This reviewer had a similar experience with the in-ear Cisco Jabbra Jawbone bothering the inner ear canal, so maybe I just have sensitive ears. Using the smallest of the included ear pieces did minimize the effect and made a full day of back-to-back calls tolerable. Even with rapid head movements and the smallest size ear bud, the Voyager Edge never fell out of the ear. Personally, I did not care for nor require the stiff over the ear clip add on, however I know many people that like that added stability and security. After three days of use, this reviewer did prefer the fit and feel of this design over an in-ear unit, your milage may vary.
If we were looking for something to take away from the exceptional performance it would be size. There are many Bluetooth earbuds that are so small they look more like a hearing aid than a phone device. However, most do not have the battery life, sound quality, active noise cancelling, nor ease of use provided by all the physical buttons of the Voyager Edge.
Next on to final thoughts and conclusion.