Plantronics Voyager Edge UC & Blackwire C725 Headsets Review
By
Plantronics Blackwire C725
The Plantronics Blackwire C725 headset came in a simple cardboard box that has the headset, the included carrying case, and the manuals and quick start guides. We expect the retail packaging to be fancier than this pre-release box sent to Legit Reviews.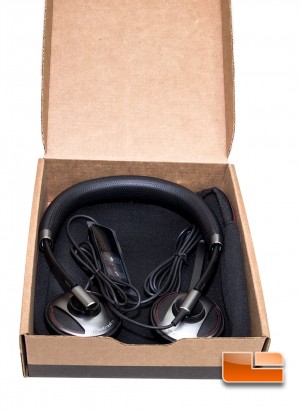 The included case is soft faux neoprene type material and is a nice touch if you are planning to transport your headset and want to keep it looking nice. However, since this is not a hard shell, do not expect it to provide much protection from the bumps and bangs of traveling if you are on and off airplanes.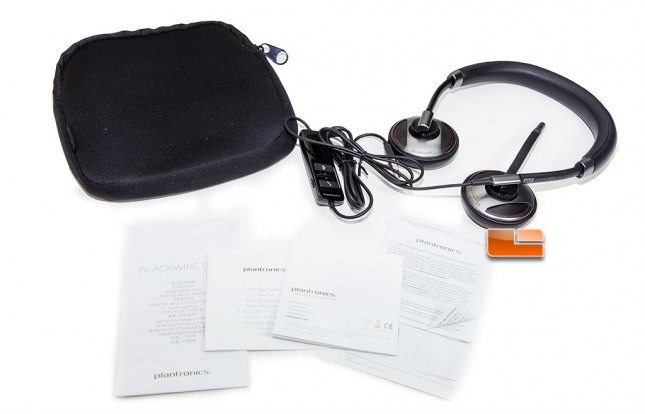 To assist with transport, the ear cups fold flat in either direction making for a compact form factor. The headset is very light, estimating a pound or two tops as my scale for people was not sensitive enough to measure it.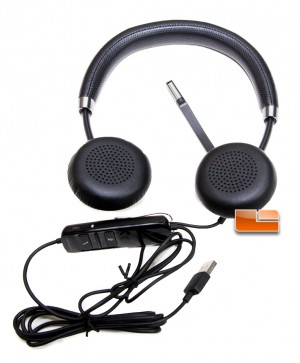 The USB wire from the Plantronics Blackwire C725 includes an inline control module and DSP unit. This allows the user to control mute, volume, activate phone, and enable or disable the advance noise cancelling feature. The mute button is backlit for a visual indication if you can talk freely or not. The only negative here is that the module is a little bulky, measuring 3 in. x 1 in. x 0.25 in, however Plantronics thought of this and have conveniently built in a clip for your belt or shirt to keep the weight off the line if you are moving a lot at your desk or with your laptop.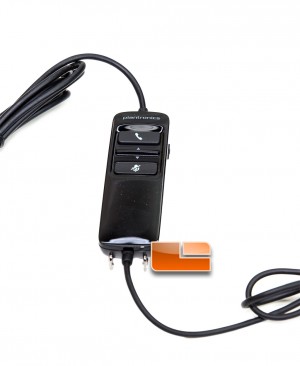 Because the Plantronics Blackwire C725 primary focus is unified communications, it has several unique features focused on this use case. The main feature is what Plantronics calls their smart sensor technology, or the ability to sense motion which allows the Blackwire 725 to automatically answer a call just by picking it up and placing it on your head. Additionally, the DSPs are smart enough to change the automatic equalization based on if the user is on a voice call or listening to multimedia to provide the best sound quality based on activity.
Next lets look at the Bluetooth Plantronics Voyager Edge UC