Plantronics Pulsar 590A Bluetooth Headset Review
By
Introducing the Plantronics Pulsar 590A
With all the wired headsets in use for computing and cellular phone use, there is a growing need for an affordable cross-over device. Who wants to spend $100 for a device that only works in the cell phone? Why not have a quality headset that can be used for not only home theater use, but for your PSP, portable DVD player, laptop, and cell phone. After reviewing Motorola?s flagship entry into the world of wireless headsets, we wanted to see what competitor Plantronics had up their sleeve.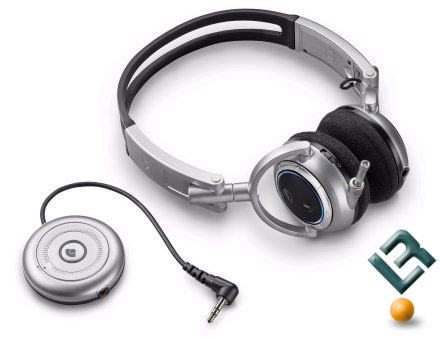 Look Ma, no wires!
Plantronics introduces a headset system that boast of delivering wireless high fidelity stereo sound, voice clarity, in a comfortable package with the Pulsar 590A. The Pulsar 590A uses multipoint technology to function as both a stereo headset for high-fi listening, and as a communications headset for use with mobile phones and other Bluetooth-enabled devices. The headset includes a telescopic voice tube with an omni-directional microphone for clear communications.
This multipoint technology extends the range and capabilities of its users to provide greater mobile freedom and enables stereo music listening from their laptop, cell phone or AV equipment up to 30 feet away. Plantronics says the Pulsar 590A provides up to 12 hours of talk time and 10 hours of listening time.
We?ve seen promises like this before: When evaluating the Motorola?s HT820, they promised us a similar package and delivered except to obtain stereo sound from a device required an extra piece of hardware (Motorola DC-800) sold separately for almost $100 more. Plantronics ups the ante on Motorola in this regard by offering a complete stereo system out of the box.
The Universal Adapter included with the Pulsar 590A can plug directly into your 3.5mm jack on any audio devices. This means any device ? your laptop, home stereo, Playstation, Gameboy, portable DVD player, etc ? can enjoy the benefits of wireless stereo. In contrast, the Motorola HT820/DC800 needed stereo RCA jacks and power ? somewhat rare on a PC or laptop, and definitely a hassle when you want to connect something quickly.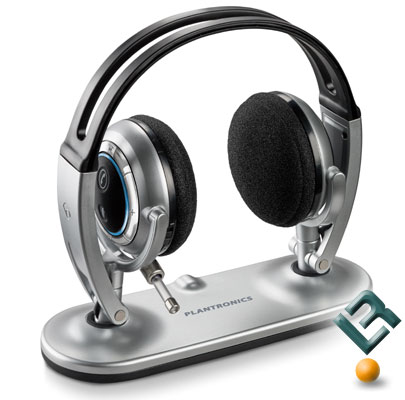 Pulsar 590A Features:
High fidelity stereo sound, superior audio performance
Freedom to roam up to 33 feet from your Bluetooth device
Works with multiple Bluetooth devices: seamlessly switch between calls and music with multipoint technology
Up to 12 hours talk time and up to 10 hours audio listening time
Telescoping voice tube for clear calls
Foldable headset design for convenient travel and compact storage
Adjustable headband and pivoting pillow-soft ear cushions for superior fit and wearing comfort
Dedicated buttons allow call and music control functions directly from the headset
Convenient desktop charging stand to charge and store your headset
Battery Type: Lithium Ion Polymer
Headset Speakers 28mm Neodymium
Speaker Frequency Response:
o Telephony/Microphone 300 Hz to 3600 HZ
o Stereo Audio 20 Hz to 20 kHz (16-bit 48kHz)
Headset Weight: 3.45 ounces (97.7 grams)
Universal Adapter Weight: 1 ounce (28.4 grams)