Plantronics CS70N Wireless Office Headset System
By
Plantronics CS70N: The Ultimate Office Headset?
For years, Plantronics has produces some of the best wired and wireless headsets that we have used here at Legit Reviews. Last month, they introduced a new professional headset system designed for busy professionals who cant afford to be tied down to their desks with old school technology.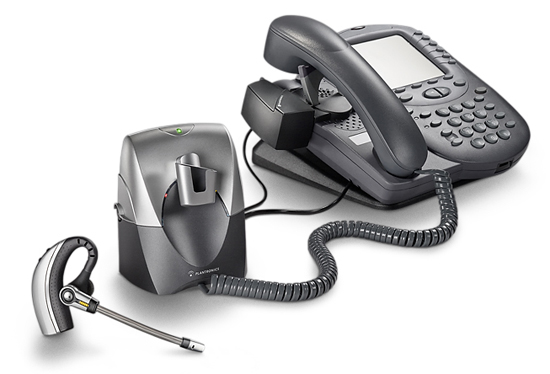 In the past we have evaluated many of their Bluetooth headsets that they have released on the market, but today we mix it up a bit (sort of like the Lakers first draft pick) and evaluate this $400 luxury system. I say luxury, but in reality, dropping this kind of money for certain companies and workers is not that big of a deal. If you are on the phone all day in an office environment, then you will want something that is comfortable to wear and is built solid.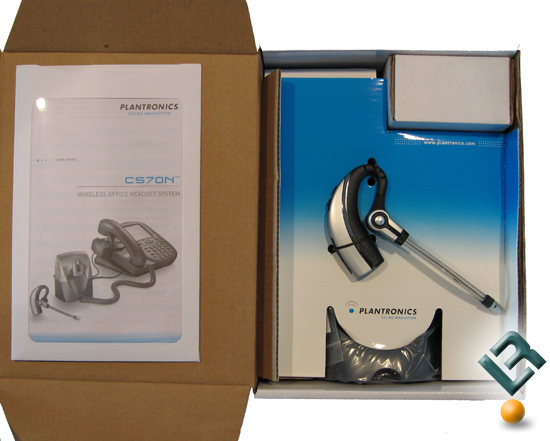 The CS70N is Plantronics Third-Generation wireless professional headset system. Its a system since it works as an integral part of your existing office phone. The CS70N comes with a headset that is based very closely to the Voyager-Series over-the-ear wireless device that we have called one of the most comfortable headsets despite being a bit Borg-looking. Users of the CS70N will be looking for something that is extremely comfortable and can be worn for a entire business day without getting ear fatigue. This Plantronics design ensures that comfort level.
Of course, comfort is just one of the two major issues when deciding on a large-business or enterprise office solution, a key to get that negotiation done or provide your clients with the best support is actually being able to communicate with them. How many times have you called someone and you could barely hear the person speaking? It could be like talking to a person in a huge tunnel or the person just doesnt want to speak into the microphone. Or if you have called a help desk and you could hear a conversation or all the noise in the background clearly. If you are a business, you want to hear and be heard clearly.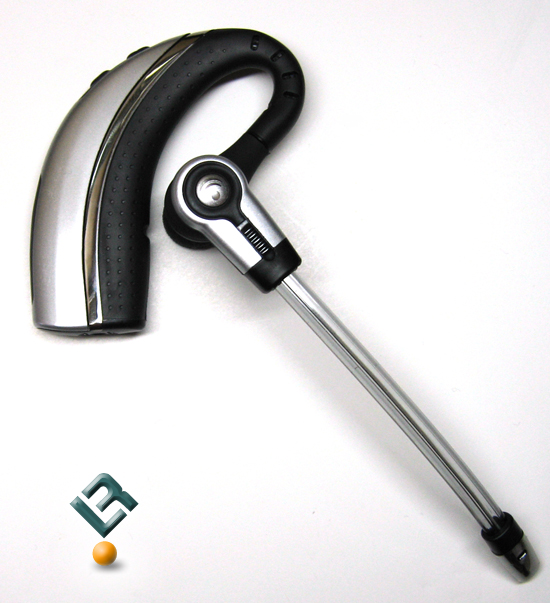 The Plantronics CS70N features a boom and active noise-cancelling microphone that is designed to eliminate background noise in loud office environments. This noise reduction technology is built on digitally encrypted, voice-dedicated DECT 6.0 technology.
DECT, which stands for Digital Enhanced Cordless Telecommunications, is the standard for cordless communications in public, residential, and corporate environments. This technology is being used in all countries in Europe and has only been in us in the United States since early last year. DECT provides for not only voice, but multimedia traffic and qualifies as a 3G system. This standard combines several digital radio techniques to achieve highly efficient use of the radio spectrum and as a plus, secure transmission of speech with low risk of radio interference and low power. What this means for users is that if DECT technology is present it will help guarantee exceptional audio quality and lower interference with other wireless devices.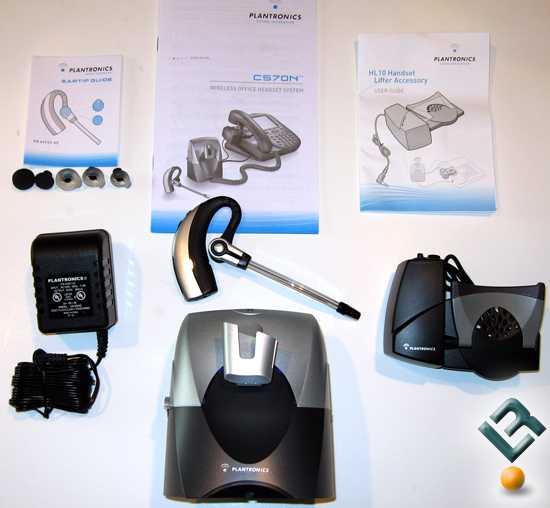 CS70N Key Features:
Behind the ear headset design
Radio Frequency Technology: 1.9GHz DECT
Digital Encryption 64-Bit
Roaming Range: 300 feet
Advertised Weight: 0.75 ounces
In-Use Battery Life: 6 hours
Battery Recharge Time: 3 hours for 100%, charge 1.5 hours for 80% charge
Noise-Canceling Micropohne
Remote Ring Notification
Single Button Call Control
Integrated Base/Charging Cradle