Patriot EVLVR 1TB Thunderbolt 3 Portable SSD Review
By
Patriot EVLVR Temperature Benchmarks
Sticking an M.2 PCIe NVMe drive into housing with a USB Type-C and USB PD Controller will create some heat, so we took the time to do some temperature testing on the Patriot EVLVR.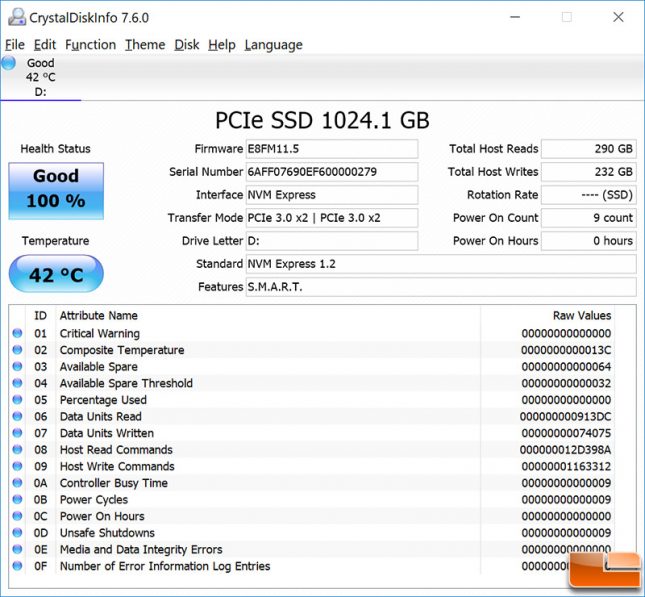 Temperatures on the Patriot EVLVR 1TB drive were found to be around 42C at idle and spiked up to 68C when we filled the entire drive with IOMeter to prepare the drive for performance testing. This test was done in our air conditioned office, so the test drive was laying flat on the test bench next to the Dell XPS 13 laptop that was used to benchmark the drive.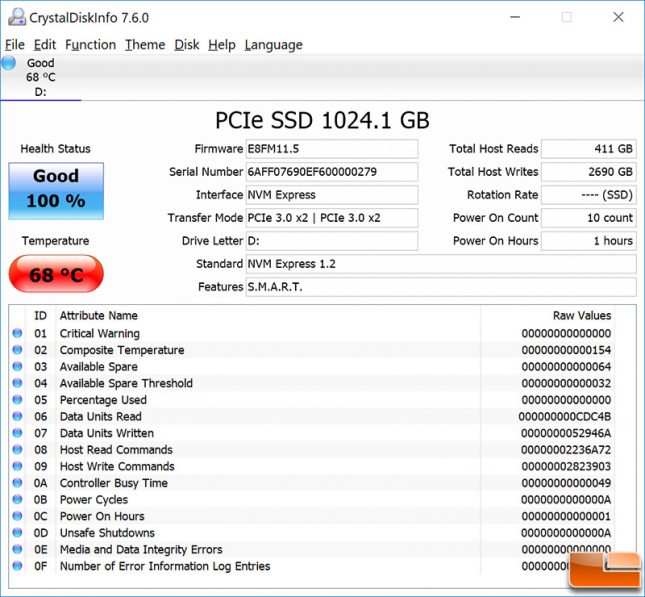 We were informed by Phison that Patriot is using the CPU temperature sensor of the Phison E8 controller and that if an external temperature sensor on the PCB was used it would be about 15C lower. Phison also added that the E8 controller controller can easily go beyond 100C, but Phison mentioned that standard flash is only rated to 70c-75C. They also said that the surface temperature of an external SSD should not exceed 55C for safety reasons. So, we broke out our FLIR camera to see just how hot this enclosure was getting!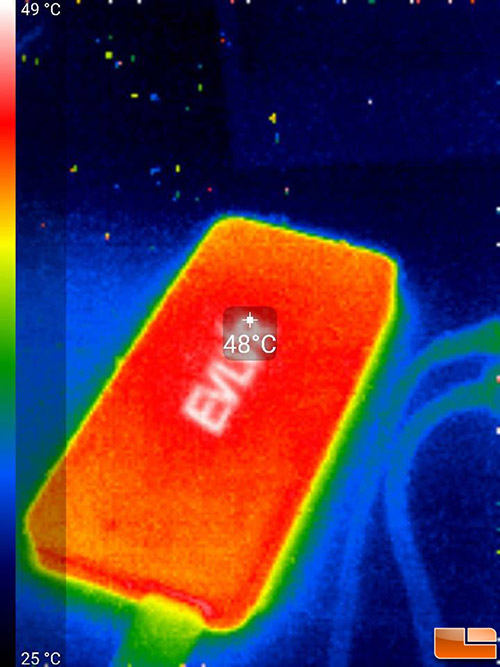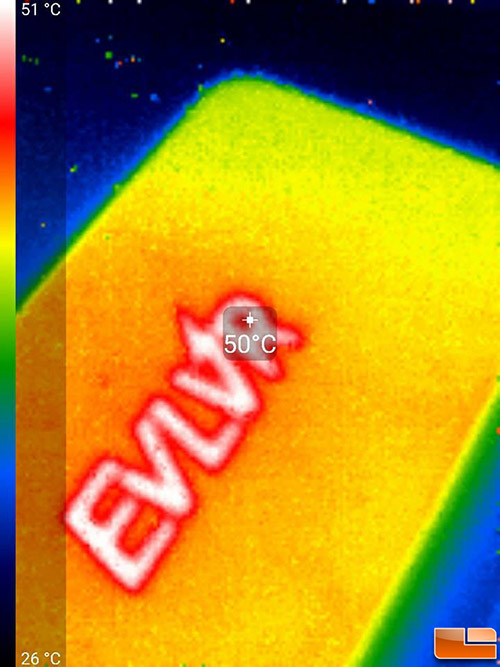 We discovered the center of the drive enclosure was getting about 45-50C with the hottest part on the drive being the etched out area for the EVLVR logo. We shared our temperature results with Phison before publishing this article and they said that all was okay! The metal enclosure at 50C (122F) does feel hot to the touch, but will not burn you. It only gets this hot when you constantly write data to the drive for an extended period of time.
Update 05/18/2018: Patriot responded to our power question and let us know that max power is around 256GB (5.2W), 512GB (5.5W), and 1TB (6W). Idle is the same on all the drives and is around 500mW. A high-power SuperSpeed USB 3.0 device can draw up to 4.5 Watts, so the Patriot EVLVR uses more power than a standard USB interface can deliver and that is why it can only be used on a true USB Type-C port that is connected to a Thunderbolt 3 controller.
Let's wrap this up!