NZXT Hale82 V2 550W White PSU Review
By
Packaging and bundle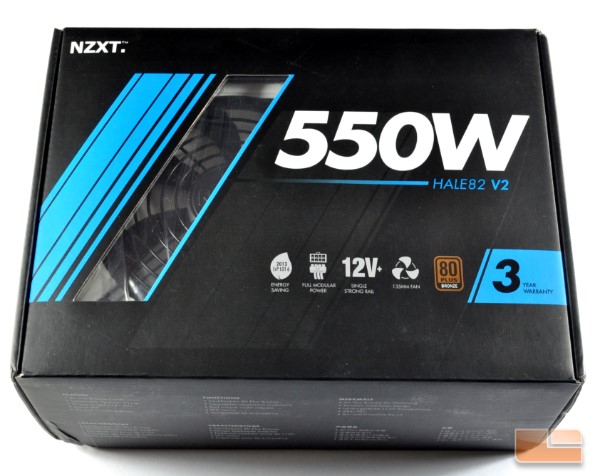 The packaging of the NZXT Hale82 V2 is simple, with subtle artwork and a narrow window at the top displaying part of the power supply. It is large and strong enough to provide ample protection, with the window being the only weak point.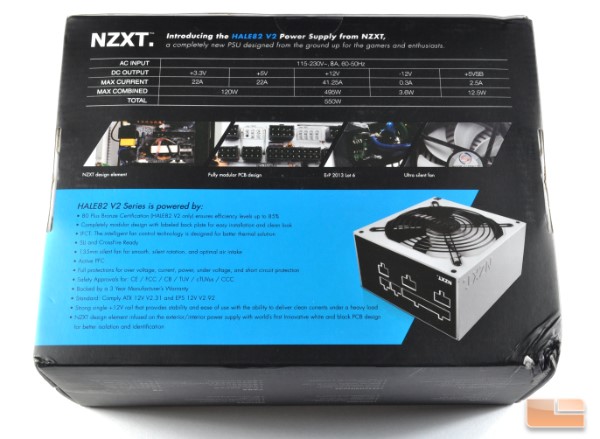 A list of features has been printed on the rear side of the box, along with pictures of the most notable of them. NZXT also printed a table with the electrical specifications of the power supply.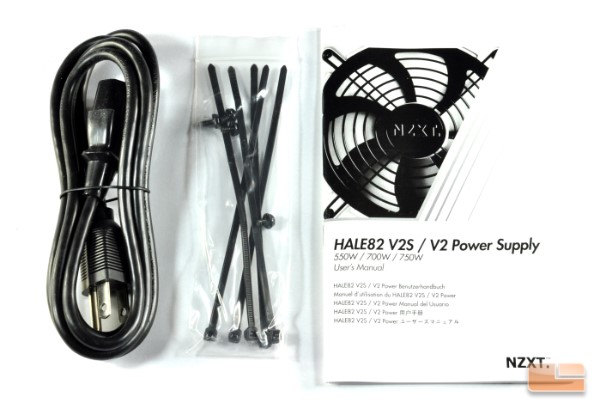 NZXT kept the bundle of the Hale82 V2 down to a bare minimum, which is the AC cable, standard mounting screws, five cable ties and a manual. There are no reusable cable straps or any other accessories included.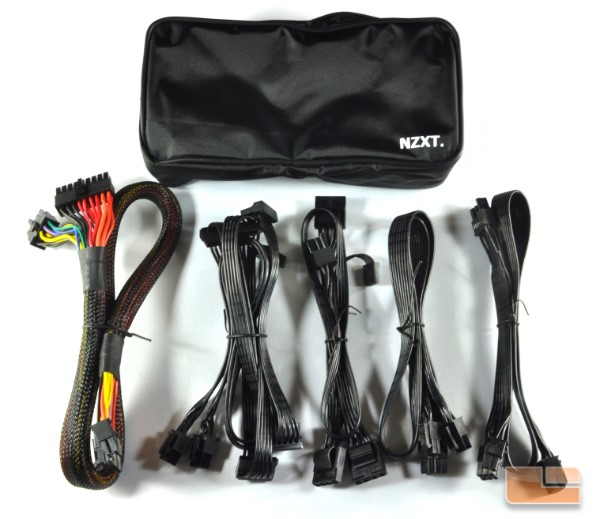 As this is a fully modular power supply, the cables are being supplied in a separate, reusable pouch. With the exception of the standard ATX 24-pin cable, the rest of the cables are made of all-black wires joined together, without sleeving. It is interesting to note that only six cables are included; the ATX cable, one for the CPU, one with two PCI Express connectors, one with three Molex and one floppy connectors and, finally, two with three SATA connectors each. It is highly likely that all of the cables will have to be used in a typical system, or at least 4 out of 5.