NZXT H440 Razer Edition Mid-Tower Case Review
By
NZXT H440 Razer Edition Mid-Tower PC Case
NZXT has a long history of making high quality cases and power supplies. While Razer is probably best known for their mice, headphones, and keyboards. As with most companies that specialize in a few products, they are starting to branch out into other products. Razer started with gaming systems, then into the Wearables market with the Nabu. Now, Razer has partnered with NZXT to do a custom edition of NXT's H440.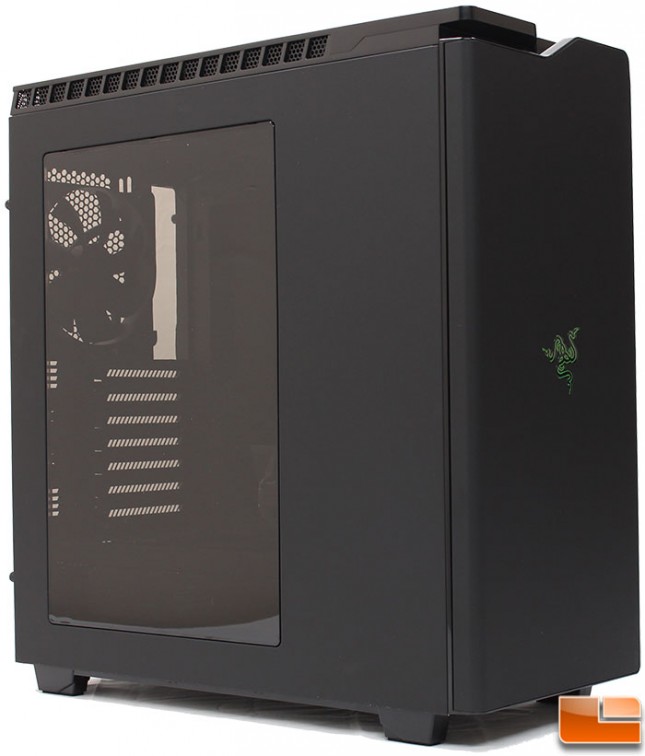 Starting with the NZXT H440, which LegitReviews took a look at back in February 2014, Razer worked with NZXT to make changes to the case to make it their own. Sold under part number CA-H440W-RA, the NZXT H440 Razer Edition (part number CA_H440W-RA) will be available on December 22nd, 2014 and will be sold for $149.99 plus $9.99 shipping. The standard NZXT H440 case in white or black both run $99.99 with free shipping right now, so you are looking at an extra $60 for the Razer Edition case. Taking a look at the outside of the case, a couple of things immediately jump out. The first is the Razer three-headed snake logo on the front of the case, and also on the power supply shroud. Both of which light up in Razer green when the computer is powered up. If you are looking for a black and green themed case for you might not be looking for much longer. This case should go well with NVIDIA GeForce GTX powered rigs and we know many of our readers are big NVIDIA fans!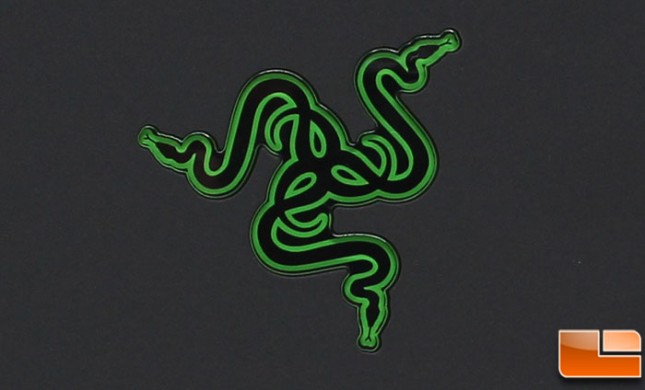 Razer didn't stop with just placing their logo in a couple select locations. They also did a premium paint finish on the case, in matte black. We have seen cases use a matte finish before so this isn't really new. However, the quality of the finish does make it stand out. Unfortunately, it's really hard to experience the finish when reading about it.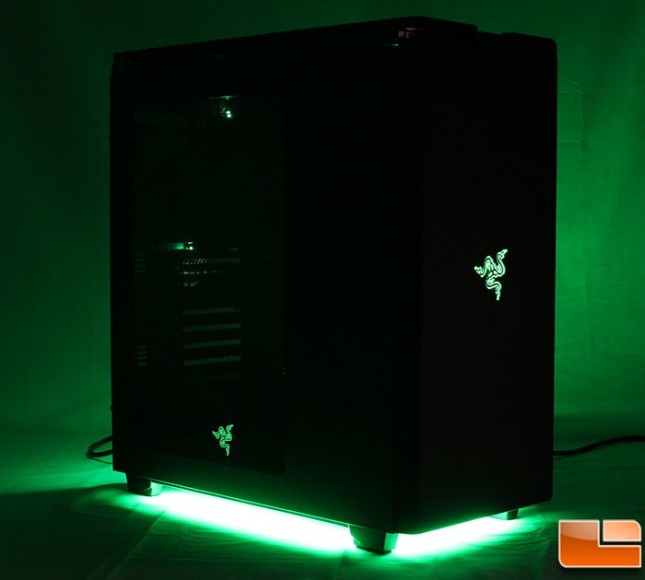 A couple other modifications to the NZXT H440 include custom lighting on the bottom panel, a little green LED to light up the motherboard rear I/O ports, and custom USB 3.0 ports. All of these we'll take a closer look at later.
NZXT H440 Razer Edition Case Features and Specifications
NZXT and Razer have formed an alliance to create the ultimate gamer's chassis: the H440. Designed by Razer. This completely custom design features Razer's iconic three-headed snake logo, a custom matte black finish, hexagonal mesh, a tinted window and signature Razer green illuminated LED power button and underglow.
NZXT H440 Razer Exclusive Features:
Green LED Rear I/O Lighting
Green USB 3.0 Ports
Premium Paint Finish
Hexagonal Mesh
Green LED Underglow
Tinted Window
LED Backlit Razer Logos
NZXT H440 Razer Edition Specifications
Model Number
CA_H440W-RA (Matte Black Designed by Razer)
Drive Bays
External 5.25″: 0Internal 3.5″/2.5″: 6Internal 2.5″: 2
Cooling System
Front: 2x 140/3x120mm (3 x 120mm FN V2 Fans Included)Top: 2x 140/3x 120mmRear: 1x 140/120mm (1 x 140mm FN V2 Fan Included)
Filters
Front (Included)Bottom Rear (Included)
Radiator Support
Front: 2 x 140 or 3 x 120mmTop: 2 x 140 or 3 x 120mmRear 1 x 140/120mm
Clearance
GPU Clearance With HDD Cage: 294mmGPU Clearance Without HDD Cage: 406.2mmCPU Cooler: 180mmCable Management: Lowest Point – 17.7mm, Highest Point – 32.5mm
Dimensions
220mm x 510mm x 475.3mm
Material
SECC Steel, ABS Plastic
Motherboard Support
Mini-ITX, MicroATX, ATX
Expansion Slots
7
External Electronics
1x Audio/MicI/O Panel LED On/Off
Product Weight
9.75Kg or 21.5lbs
USB 3.0 Ports
2
USB 2.0 Ports
2
Warranty
2 Years