NZXT H440 Mid-Tower Case Review – 5.25-inch Drive Bays Are Gone!
By
NZXT H440 Mid-Tower Case Introduction
NZXT really wanted to make a bold statement with their upcoming mid-tower H440 chassis. Outside of the minimalistic design, they minimized or should I say eliminated something that many of us have come accustom to: 5.25 drive bays. This means no more optical drives in NZXTs eyes with this one! Can you imagine a desktop PC without an optical drive? Im sure there are plenty of people out there that cannot, but I most certainly can.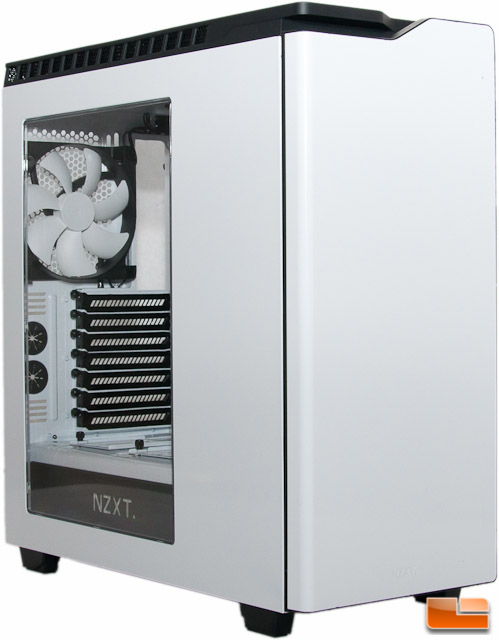 Equipped in place of the 5.25 bay are three NZXT FN V2 120mm fans, or even a location to drop in a radiator up to 360mm in size. Even up on the top of the case, youll find room for another 360mm radiator, while the rear can accommodate a radiator up to 140mm. That gives the H440 a ton of cooling potential all inside a tight little package.
Finished with a glossy white finish with black accents, which is the H440 that we are going to review today, or a matte black finish with red accents, you can expect to find this case on Amazon for $119.99 shipped in both white and black finishes. This case isnt available just yet, so youll have to preorder it and NZXT says they should ship later this month. This case includes a full 2 year warranty, too!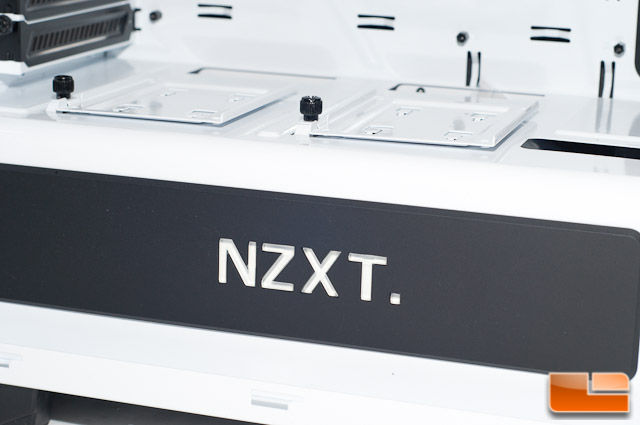 Another item that NZXT changed up with this case is down by the power supply. Your PSU will actually be hidden by a shroud, giving you an enormous amount of room underneath for loose wires. The shroud will also help you make your case look extremely clean inside, assisting with airflow throughout.
Model Number
CA-H440W-W1 (Glossy White)
CA-H440W-M1 (Matte Black and Gloss Red)
Drive Bays
External 5.25″: 0
Internal 3.5″/2.5″: 6+2
Cooling System
Front: 2x 140/3x120mm (3 x 120mm FN V2 Fans Included)
Top: 2x 140/3x120mm
Rear: 1x 140/120mm (1 x 140mm FN V2 Fan Included)
Filters
Front Side (Included)
Bottom Front (Included)
Bottom Rear (Included)
Radiator Support
Front 2 x 140 or 3 x 120mm
Top 2 x 140 or 3 x 120mm
Rear 1 x 140/120mm
Clearance
GPU Clearance With HDD Cage: 294mm
GPU Clearance Without HDD Cage: 406.2mm
CPU Cooler: 180mm
Cable Management: Lowest Point – 17.7mm; Highest Point 32.5mm
Dimensions
220mm x 510mm x 475.3mm
Material
SECC Steel, ABS Plastic
Motherboard Support
Mini-ITX, MicroATX, ATX
Expansion Slots
7
External Electronics
1 x Audio/Mic
I/O Panel LED On/Off
Product Weight
9.75 kg (21.5 lbs)
USB 3.0 Ports
2
USB 2.0 Ports
2
Warranty
2 Years
Lets move on and take a look at the packaging that our H440 came in and see what this beauty looks like on the outside.