NVIDIA SHIELD Android TV Review
By
Final Thoughts and Conclusions:
The NVIDIA SHIELD Android TV is the first Android TV device to support 4K content and it without a doubt the most power model on the market when it comes to gaming performance. This means that if you are one of the lucky individuals that owns a 4K Ultra HD TV you can subscribe to Netflix Premium ($12-a-month) and enjoy all those glorious pixels as well as 4K content from other apps.
We found Android TV was easy to use and the basic navigation is easy to pick up. There are a few quirks here and there, but we expect them to be cleaned up as time goes on. The other Android TV set top boxes that are on the market today would be the Nexus Player ($79.99) and Razer Forge TV ($149.99). The NVIDIA SHIELD Android TV comes with more powerful hardware, better accessories (needed HDMI 2.0 cable, gaming controller, rechargeable batteries, etc.) as well as expandable storage via a microSD card or the two USB 3.0 Type-A ports. If you've been looking for a console that will work with 4K content and high-end PC gaming the SHIELD is the device for you.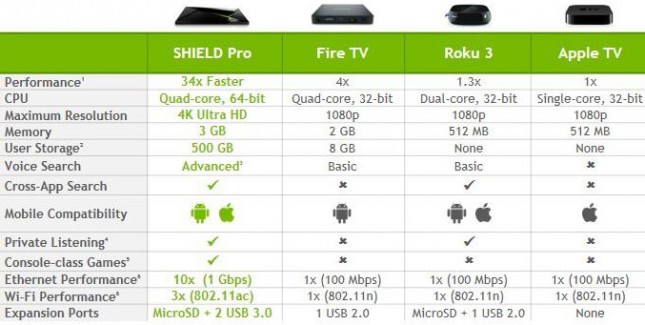 The NVIDIA SHIELD Android TV is a product that we feel is positioned to be a great solution tor those looking to make the move to Over-the-Top content (OTT). OTT for those that have never heard the term before, refers to delivery of audio, video, and other media over the Internet without the involvement of a multiple-system operator in the control or distribution of the content. OTT in particular refers to content that arrives from a third party, such as Sling TV, Twitch, YuppTV, Amazon Instant Video, Mobibase, Dramatize, Presto, DramaFever, Crackle, HBO, Hulu, myTV, Netflix, Now TV, Qello, RPI TV, Viewster, WhereverTV, Crunchyroll or WWE Network, and is delivered to an end-user device, leaving the ISP only the role of transporting IP packets.
We feel that SHIELD stands to be a device that the savvy tech enthusiasts will have a ton of fun with. Just last week we learned that, Sling TV, the Internet TV service run by Dish Network, launched an Android TV app that includes more than 20 channels for $20 per month. The core package is called Best of Live TV and you'll get ESPN, ESPN2, AMC, A&E, TNT, HISTORY, H2, TBS, Food Network, HGTV, Travel Channel, IFC, El Rey, Adult Swim, Cartoon Network, ABC Family, Disney Channel, CNN, Bloomberg TV, Lifetime and Galavisin for $20 per month. If you want more channels you can customize your set-up with $5 per month add-ons like Sports Extra, Hollywood Extra, Kids Extra, Lifestyle Extra and World News Extra or go for HBO for $15 per month. The Sling TV programming portfolio is becoming large thanks to deals with Disney/ESPN, HBO, AMC, A&E Turner, Scripps, EPIX, Univision and Maker Studios. This has cord cutters extremely happy and an Android TV device like the NVIDIA SHIELD are going to do well within the cord cutting community.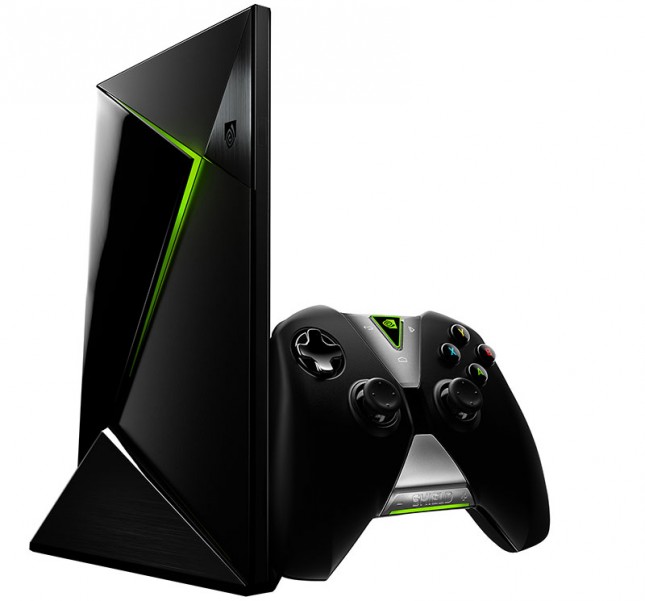 One of the neat aspects of the NVIDA SHIELD Android TV would be using it as a DVR for OTA HD channels or with a CableCARD here in the United States. There are millions of people that are looking to cut the cord and HDHomeRun DVR has been crowdfunded and will support the NVIDIA SHIELD device. The flagship HDHomeRun Prime device ($104.95) was launched in 2011 and while the hardware inside isn't necessarily new, SiliconDust said that the max video resolution for OTA and CableTV is 108oi in America and that the hardware they are using is more than up for the task for those resolutions. Supporting 4K Ultra HD resolutions and beyond is irrelevant to them due to this, but they believe they will support 4K streaming content. It all depends on whether or not the video streams are in MPEG2, h.264 or h.265 and if the content is streamed over coax or IP.
If you are wondering if the SHIELD supports MPEG2 decode and hardware based de-interlacing for OTA digital TV other distributed media it does, but it isn't enabled by default. To be 100% transparent with our readers we found out that the MPEG2 hardware decode was enabled in the press review build to allow editors to test the HDHomerun TV tuner setup. The retail system that goes on sale today will not initially have MPEG2 hardware decode enabled. NVIDIA informed us that the makers of the TV tuner box (Silicondust HDHomerun) will be releasing an app with DVR functionality sometime in June. Those that buy said TV tuning box and app will automatically be enabled with MPEG2 decode in hardware. If NVIDIA were to include MPEG2 decode in hardware, they would have had to pay licensing fees, and that would increase the cost of the product for everyone. Not all of the people that purchase the SHIELD Android TV have the desire to use MPEG2, so NVIDIA tied the functionality to the purchase of the HDHomerun tuner box as it sounds like the licensing fee is built into the price of that particular TV tuner. NVIDIA told Legit Reviews that they are considering offering a codec pack on the App store for those that want a wider variety of codec support in hardware, but there is no release date available as the codec pack isn't for certain.
The NVIDIA SHIELD 16GB Android TV will be the lowest priced offering at $199 and the NVIDIA SHIELD Pro 500GB Android TV will be the premium sku with a large 500GB storage drive included for $299. The NVIDIA SHIELD Pro also comes with Borderlands: The Pre-Sequel! To help launch the NVIDIA SHIELD we have been told that NVIDIA will be including $60 in bonus goodies ($30 Google Play gift card, along with a free 90-day subscription to Google Play Music) if you purchase either model while supplies last. If you deduct the price of the $30 Google Play gift card you are looking at $169 for the basic model and at that price we are sure a number of consumers are going to be all over the newest SHIELD!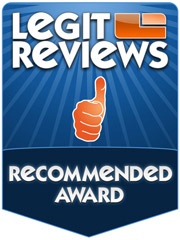 Legit Bottom Line: The NVIDIA SHIELD Android TV is a very powerful device that stands to change the way we access digital content and play games in our living rooms!