Noctua NH-D15S versus NH-D15 CPU Cooler Review
By
Introduction to the Noctua NH-D15S CPU Cooler
Noctua This is a brand that you have likely heard of throughout the years, but if not, you really need to look into them more. Noctua is well known for their highly successful and high quality CPU coolers, cooling fans, and thermal pastes. It has been a while since weve looked at a product from Noctua, so today were going to take a look at a cooler that is nearly identical to one that we previously reviewed, but with a couple revisions. This particular cooler, the NH-D15S, was originally released on August 28, 2015, so it has been around for a while, but still performs like a king.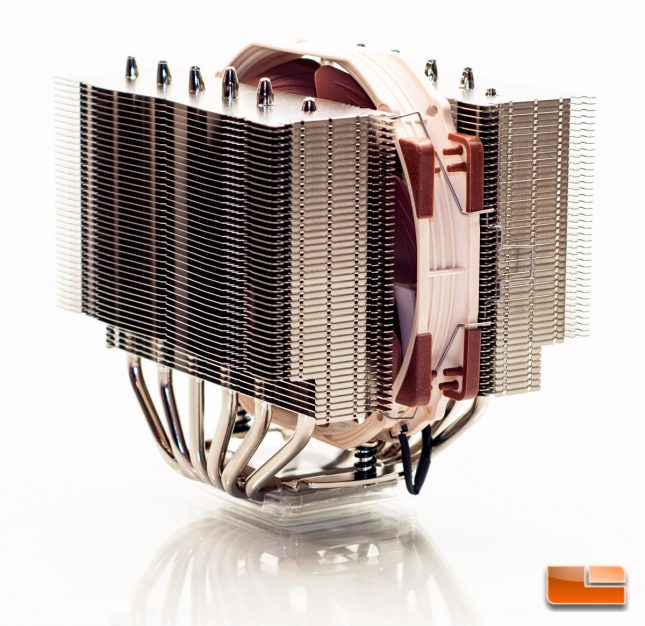 Noctuas NH-D15S is darn near identical to the NH-D15, so in this review I expect nearly identical performance. Were going to trim out the packaging and installation pages, but if youre interested, you can view the NH-D15 installation here nothing changed.
So whats so great and different about the NH-D15S vs. the NH-D15? Well, the first thing that I noticed is that the NH-D15S only comes with a single fan, but an identical model fan NF-A15 PWM. This cooler was designed to be 100% compatible with the various modern socket / PCIe placement and RAM (up to 65mm tall) thats on the market, which is one of the reasons why Noctua omitted one of the fans from the kit. Rest assured, you can still hook up a second fan to the cooler, but like the original NH-D15, it may need to be placed much higher when placed in a push configuration above the memory. In my particular scenario, the memory that I'm using is extremely tall, forcing me to lift the fan a bit higher than usual. Fortunately, attaching the side panel on my particular chassis was fine, but you may have an issue if you have RAM with very tall heat spreaders attached.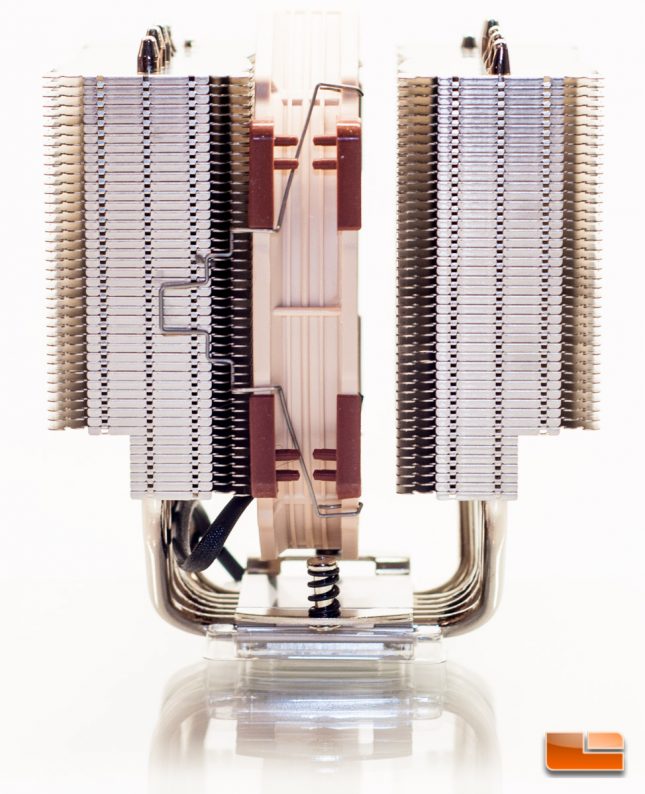 What else? Tied in with the single fan for compatibility, the base of the cooler is asymmetrical, which allows for better PCIe compatibility. Why does this matter? Well, with some modern boards, the PCIe slots tend to migrate closer to the CPU socket, which makes coolers like the NH-D15 block it. Noctuas solution to that was to adjust the placement of the base so the cooler sits up a bit higher on the motherboard.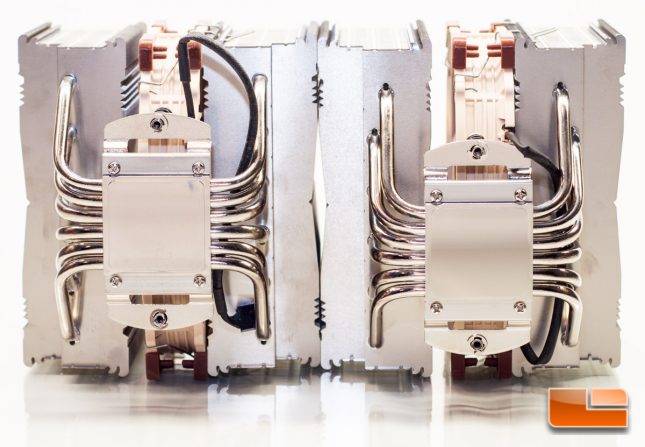 Both coolers feature cutouts in the cooling towers, which allow taller RAM modules to be installed, because after all, the NH-D15 and NH-D15S are massive air coolers! The cooling stacks are completely identical, both feature 6 nickel-plated heat pipes, both have identical mounting systems, and more importantly, both feature a 6-year warranty from Noctua.
The pricing of the NH-D15S is currently going for $74.97 shipped on Amazon, while the NH-D15 will run you $87.77 shipped. Should you want another NF-A15 fan to go with the NH-D15S, you can pick that up for $20.92 shipped on Amazon I would highly recommend it if you need the NH-D15S over the NH-D15. Noctua did include an additional NF-A15 fan for us to test with, so be sure to read on to see how the performance was impacted.
Noctua NH-D15S vs NH-D15 Specifications
NH-D15S
NH-D15
Socket Compatibility
Intel: LGA2011-0 & LGA2011-3 (Square ILM), LGA1156, LGA1155, LGA1151, LGA1150
AMD: AM2, AM2+, AM3, AM3+, FM1, FM2, FM2+ (backplate required)
Intel: LGA2011-0 & LGA2011-3 (Square ILM), LGA1156, LGA1155, LGA1151, LGA1150
AMD: AM2, AM2+, AM3, AM3+, FM1, FM2, FM2+ (backplate required)
Height (without fan)
160 mm
160 mm
Width (without fan)
150 mm
150 mm
Depth (without fan)
135 mm
135 mm
Height (with fan)
160 mm
165 mm
Width (with fan)
150 mm
150 mm
Depth (with fan)
135 mm
161 mm
Weight (without fan)
980 g
980 g
Weight (with fan)
1150 g
1320 g
Material
Copper (base and heat-pipes), aluminium (cooling fins)
Fan compatibility
140x150x25 (with 120mm mounting holes), 140x140x25 (with 120mm mounting holes), 120x120x25
Warranty
6 Years
Fan Specification
Fan Model
1x Noctua NF-A15 PWM
2x Noctua NF-A15 PWM
Max RPM
1500 RPM (+/- 10%)
Max Speed (LNA)
1200 RPM (+/- 10%)
Min RPM
300 RPM (PWM, +/-20%)
Max Airflow
82.5 CFM
Max Airflow (LNA)
68 CFM
Max Noise
24.6 dBA
Max Noise (LNA)
19.2 dBA
MTBF
150,000 Hours
As you can see from the above specifications, these coolers are completely physically identical.
Again, packaging and installation are almost 100% identical between the NH-D15S and the NH-D15, so were going to skip those pages and move right onto the test system specifications, followed up by some benchmarks. What we're going to leave you with here is a couple photos of the packaging and included accessories.
Feel free to read the NH-D15 review for further information on the packaging and installation.