Netgear ProSAFE GSS108E 8-Port Gigabit Click Switch Review
By
Netgear GSS108E 8-Port Gigabit Click Switch

For those who have multiple networked devices such as computers printers, Network Attached Storage (NAS) devices, web cameras, etc., using a multiport routers or switches is a normal occurrence. With more and more connected devices coming to the home whether it be console gaming or new connected set-top boxes like Roku or Amazon Fire, the need for a versatile switch for the living room has increased greatly.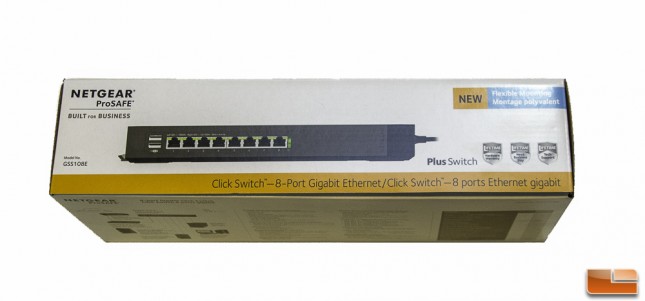 Netgears new ProSAFE Click Switch lets users who have a multitude of wired devices can quickly and neatly connect their devices. The Netgear ProSAFE Click Switch is a Gigabit Ethernet switch that includes a unique bracket mounting system that makes it easy to install in a variety of situations.


This new Switch from Netgear can be easily mounted to the wall or a table leg and comes with cable routing hardware to keep things clean and neat. The power cord is even multi-directional so that you can place the switch in the best possible location. Once the switch is attached to the bracket, it still is accessible and can be serviced by allowing the user to remove or un-click the switch from the bracket. This might be useful when adding or removing network devices. The 8-port Click Switch even comes with 2 USB ports for quick access to charge various devices
Netgear currently offers their business line of Click Switches in either an 8-port model (GSS108E) or a larger 16-port model (GSS116E). The cost of the Netgear ProSAFE Click Switch (GSS108E) can be found right now for a bit under its $69.99 MSRP shipped from a variety of retailers (Right now, Amazon.Com has the Switch available for $65.99 with free shipping. This is slightly more expensive than Netgears ProSAFE GS108 8-Port Gigabit Desktop Switch that can be found for $39.99. The larger 16-port Gigabit Click Switch (GSS116E) goes for $119.99 shipped. The 16-port Click Switch does not have any USB charging ports and thus consumes a bit less energy under load.
The new family of Netgear Click Switches come with a very unique and very handy mounting system that lets you place the switch in a variety of positions to minimize the security so the switch doesnt move when you place it. With the included mounting bracket and cable management system, the Click Switch can be mounted directly to a wall or desk, strapped to a pole or desk leg. A tiny button on the bracket lets you quickly disconnect the switch from the bracket for maintenance. Netgear gives you a variety of ways to mount your switch and manage the cables that it is connected to.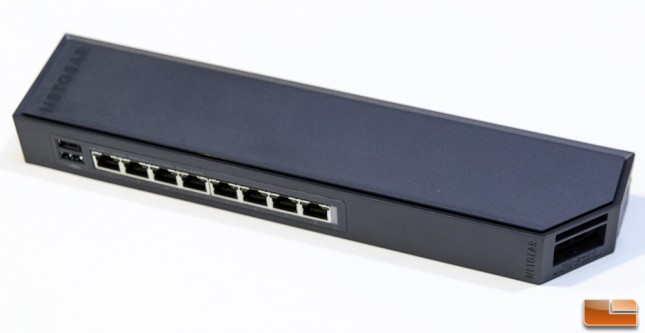 Negear ProSAFE Click Switch GSS108E Specifications:
8 Gigabit Ethernet ports
Flexible 1-2-3-4 mounting system
Cable management system
Two USB charging ports
Plus Switch software features
Turn LED lights on/off for non-distracting operation in dark environments such as next to a TV
Plastic case for rugged durability
LIFETIME WARRANTY
LIFETIME Next Business Day Replacement
LIFETIME 24/7 Advanced Tech Support via chat"
Lets now take the Click Switch out and see how well it performs in the real world.