MSI Allowing CPU Overclockers To Hit 5.2GHz On Select Intel Z270 Motherboards
By
MSI Z270 XPower Gaming Titanium Overclocking Results
Just for reference our test system included the following hardware
Intel LGA 1151 Z270 Test Platform
Component
Brand / Model
Live Pricing
Processor
Intel i7-7700K
Click Here
Memory
Kingston 32GB DDR4 2666MHz
Click Here
CPU Cooler
Corsair H105
Click Here
Video Card
eVGA GTX 970SC
Click Here
Hard Drive
Intel Pro 2500 180GB SSD
Click Here
M.2 Drive
Kingston HyperX Predator 240GB
Click Here
Power Supply
Corsair CX750M
Click Here
Operating System
Windows 10-Pro 64-Bit
Click Here
Booting into Windows 10 was successful at 5.2 GHz on our Intel Core i7-7700K processor with Game Boost set to 11! This is the first time that we have been able to successfully boot into Windows at 5.2GHz with this specific test configuration. However, this is where the fun ended.
We were able to run simple programs such as Paint, CPU-Z, HWMonitor, Edge, and Chrome for several hours without any issues. If we went to do anything that stressed the CPU, we would get the BSOD. Watching HWMonitor, temps could be seen reaching close to 90C, and then shortly after that the system would BSOD.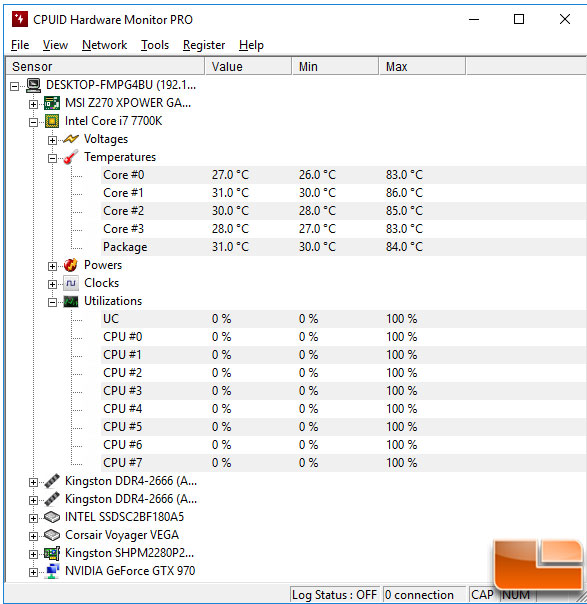 While we were unable to successfully run any benchmarks at 5.2GHz, taking it down to Game Boost 10 (5.1GHz) we were successful at running quick several benchmarks; and temperatures remained in the mid 80C range.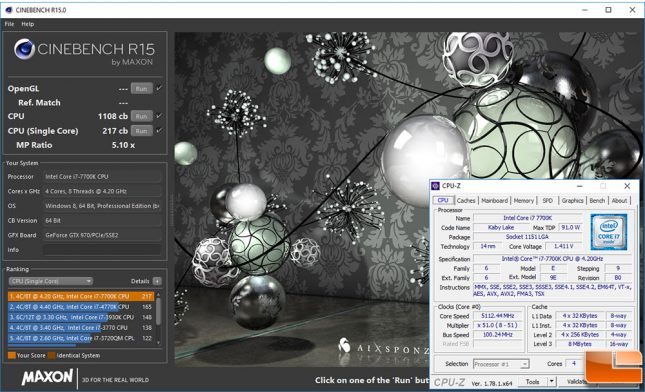 Final Thoughts and Conclusion:
MSI told us at CES that any Intel Core i7-7700K processor can hit up to 5.2 GHz with their Game Boost technology which can be found on all of MSI's Intel Z270 motherboards in their Gaming models, Enthusiast, Performance and Arsenal. However, only three motherboards have the Game Boost Dial, which provides the best and easiest overclocking possible; Z270 XPower Gaming Titanium, Z270 MPower Gaming Titanium, and Z270 Gaming M7. We are impressed by the ease of the Game Boost Overclocking dial, however have recommended MSI to change the profile numbers within the UEFI to the actual CPU GHz speed which is based off the CPU.
MSI engineers have tested 200 – 300 processors with no issues at 5.2GHz. While this is technically true, We were able to hit 5.2GHz with the test system, it was unstable on the Windows 10 desktop. Overclocking is a fine art and can be difficult to get a great overclock setting. On MSI's website for the Z270 XPower Gaming Titanium, they state that while 5.2 GHz with Game Boost is possible, "Results may vary according to your platform, model and cooling".
Whether that is a limitation on the CPU or the other hardware in the test system, we can't be certain yet. We will be working to make adjustments to the settings on the test system to see whether it can achieve a stable 5.2 GHz.
Of course keep in mind that any overclocking you do with your system is at your own risk. MSI is not responsible for any damage to the system from Game Boost overclocking, or any other user performed overclocking.