Modding: Single-Layer to Dual-Layer
By
Testing DL Media
Dual Layer media is not yet readily available at your local WalMart or Retail store, so we decided to talk to our friends at Newegg.com for some sample DL DVDs. They sent out a 5pack of RiData DVD + R DL media. Below you can see the box of DL DVDs we received and how Nero recognized the media.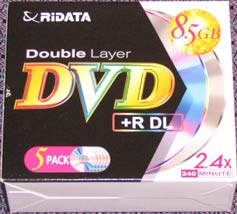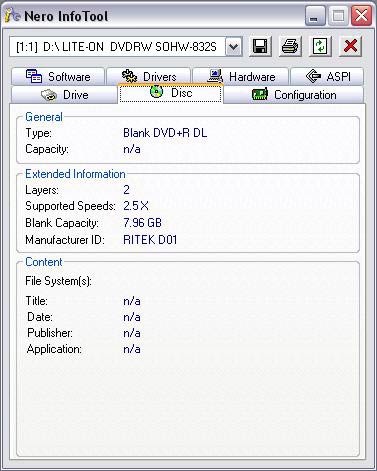 To test the flashing instructions from page 1, we will attempt to burn a backup of our favorite DVD. We have seen that Windows successfully recognizes our burner as a Dual Layer DVD burner and that Nero recognizes the media as DL media! So far, everything is looking good for this free upgrade option for those of you with the Sony DW-U18A DVD burner.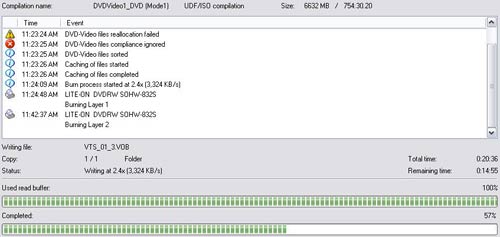 Result: Nero burned to our sample DL media without any issues! Notice how Nero has completed burning Layer 1 and was in the process of burning Layer 2 at the time of our screen shot. We then tested the video quality of the DVD we just burned and everything was identical to the original! Total Success!