Maximo iMetal iP-HS1 & iP-HS2 Headsets for iPhone Users
By
Introducing Maximos iMetal Headsets for the Apple iPhone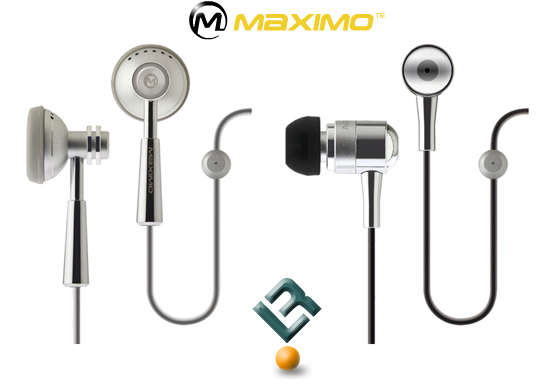 Today, we look at Maximos Headsets for the Apple iPhone. If it seems we have been getting a bunch of products from companies supporting the iPhone then you would be absolutely correct. The theme of this years Consumers Electronic Show could have been Companies Who Make Apple Accessories and Digital Picture Frames. The fact that Apple is a dominant force in the mobile industry both their cell phones and their media players forces companies who are in the business of aftermarket hardware sales to refocus and reevaluate their business strategy to cater to where the consumers are.
We have been fans of Maximo Products, the Vancouver, Washington based since we reviewed their stellar iM-490S iMetal headphones that could keep up with some of the leading headsets on the market today. We especially liked the price point of their products. History has shown that they make very good quality products for a very reasonable price.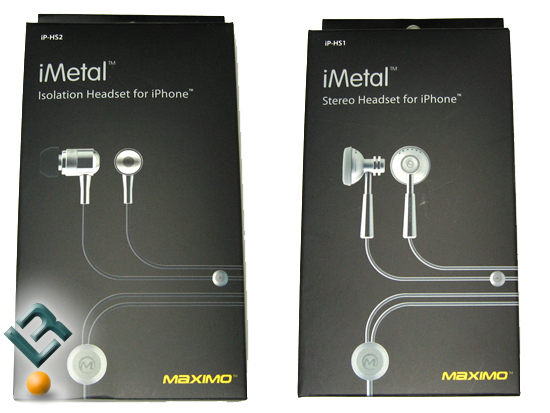 The two headsets that Maximo produces for the iPhone are direct descendants of iM-490S and iM-290 iMetal Stereo Earphones, two very good quality headphones designed to replace the lower quality buds you get when you purchase a media player.
The iP-HS1 iMetal and iP-HS2 iMetal Stereo Headsets retail for $69.99, but can be found at local retailers such as Best Buy and Amazon for as low as $55 which, if they function like their older siblings, make them a great bargain. The iP-HS1 and iP-HS2 feature a lightweight alloy metal body and a high definition microphone sensor. Both feature neodymium drivers and similar Sensitivity and Frequency Response numbers. In fact, all of their key specifications are the same between these two headsets.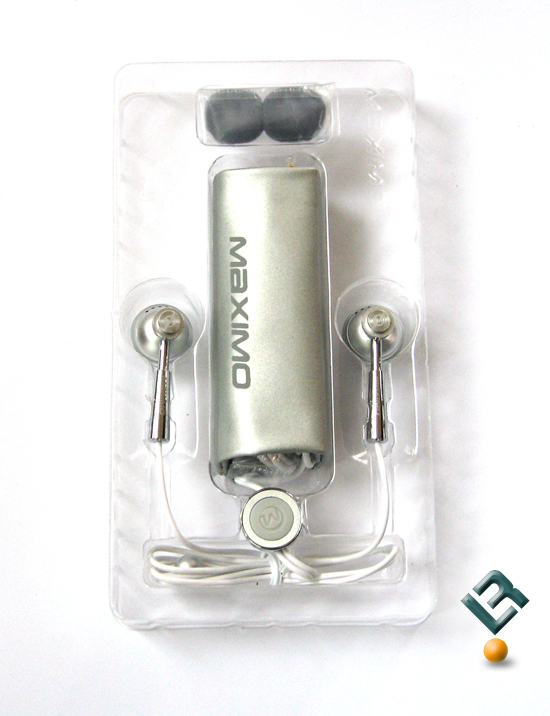 iP-HS1 Key Specifications:
15mm neodymium driver
Earphone Frequency Response: 18Hz 22KHz
Earphone Sensitivity (1kHz, 0.1V): > 100db
Maximum SPL output: > 120dB
Microphone Sensitivity: 44dB 3 dB @ 1kHz
Microphone Frequency Response: 20Hz 16KHz
Microphone Impedance: 2.2K Ohm
Signal-to-Noise Ratio: 58 dB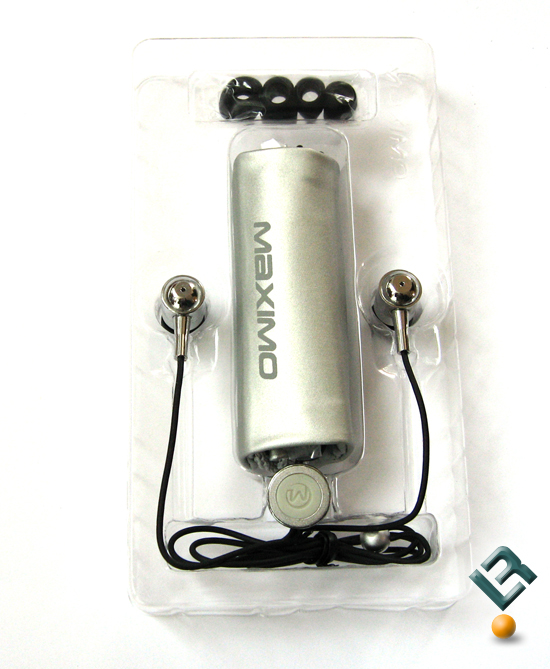 iP-HS2 Key Specifications:
9mm neodymium driver
Earphone Frequency Response: 18Hz 22KHz
Earphone Sensitivity (1kHz, 0.1V): > 100db
Maximum SPL output: > 120dB
Microphone Sensitivity: 44dB 3 dB @ 1kHz
Microphone Frequency Response: 20Hz 16KHz
Microphone Impedance: 2.2K Ohm
Signal-to-Noise Ratio: 58 dB