Mad Catz R.A.T. TE Gaming Mouse Review
By
Final Thoughts and Conclusion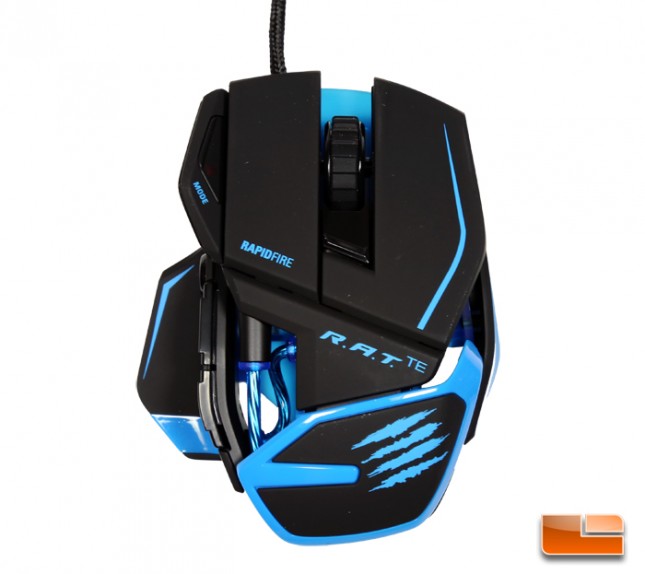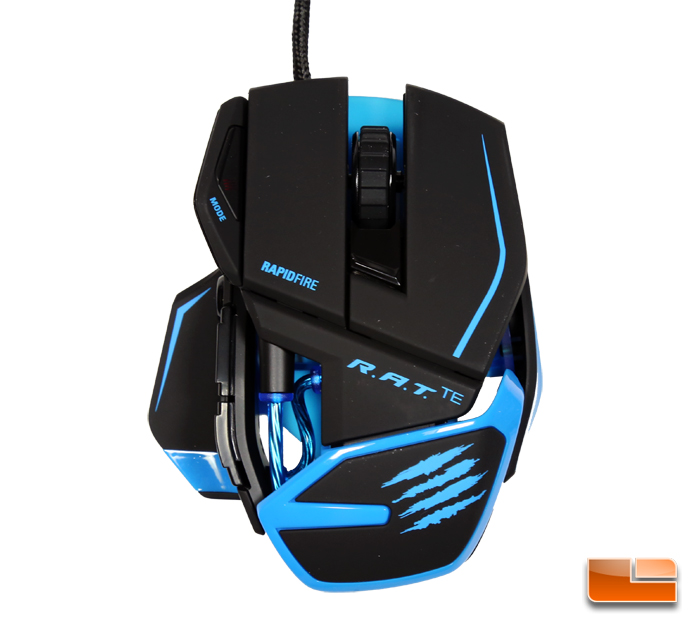 Long-time R.A.T. users or those who have paid long attention to Mad Catz or even Cyborg prior to its acquisition might be accustomed to the signature, but unusual appearance of the R.A.T. mice. The design is quite functional that way and the R.A.T. TE is an adapted form of its siblings. Its features place it somewhere as a mash-up of a R.A.T. 3 and a M.O.U.S. 9 with lightweight material construction and an 8200 DPI laser sensor. How little the R.A.T. TE weighs is rather incredible and almost unexpected, on the level of that of cheap hollow plastic mice, though the R.A.T. TE's modular appearance doesn't hide the fact that it is hollow. The low weight is a matter to consider if you are the type of gamer who prefers some degree of heft in a computer mouse.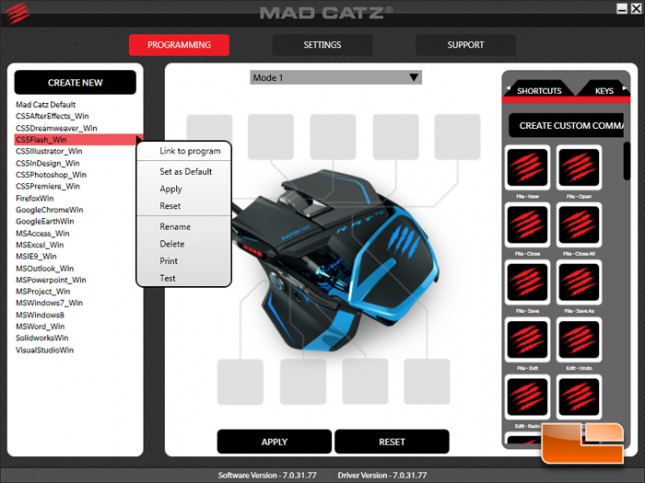 The R.A.T. TE shares the same ergonomic design as other R.A.T. mice in that it is meant for the claw grip with its low height and boxy shape. This means there isn't a great deal of palm support, but the fingers aren't necessarily forced into places. This leads to a great deal of accessibility all-around, particularly with the thumb buttons which were also the buttons most friendly to macro customization. Speaking of that, we liked the intuitiveness of the A.P.P. mouse customization software interface with its drag and drop tiles and the number of the settings available to modify.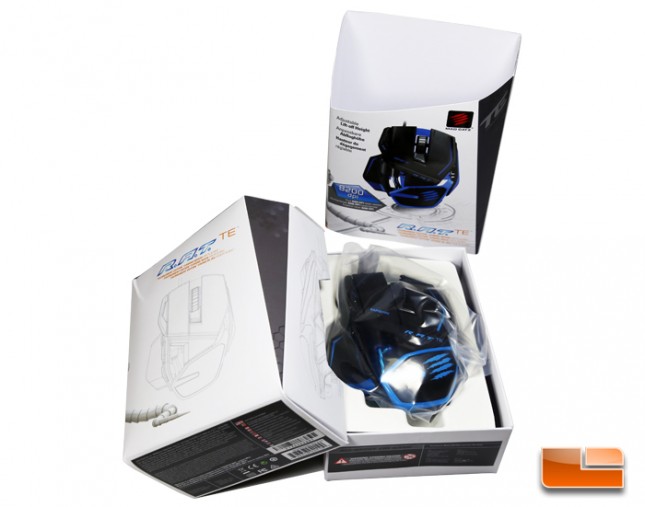 Mad Catz had a clear vision for the R.A.T. TE and we appreciate the identity this mouse strives to achieve. It's decently pricey for a computer mouse costing $74.20 shipped on Amazon which does put the R.A.T. TE at odds with the much much older R.A.T. 7. However, this doesn't change the fact that the R.A.T. TE is a Mad Catz R.A.T. gaming mouse with its own identity. It is meant for someone with a different ergonomic preference with a fancy for the new sporty blue and black color scheme. Not everyone will like the R.A.T. TE, but anyone can use it, figure it out, and have some fun with it and that's enough for us to recommend this mouse.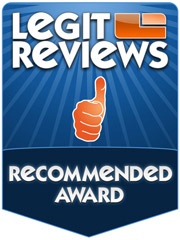 Legit Bottom Line: The Mad Catz R.A.T. TE gets its point across as a lightweight laser gaming mouse while sporting the signature aggressive R.A.T. design.