Mad Catz R.A.T. TE Gaming Mouse Review
By
Mad Catz R.A.T. TE Gaming Mouse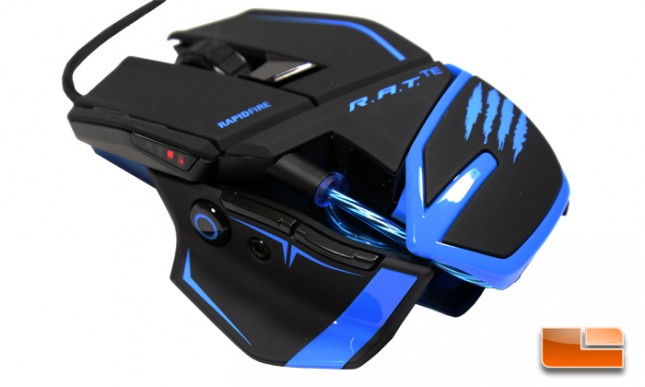 Mad Catz has introduced a new mouse to their R.A.T. gaming mouse lineup that features a new suffix and with a new set of features to boot. The R.A.T. TE, labeled as a Tournament Edition gaming mouse, is designed to be the swiftest R.A.T. mouse while retaining most of the characteristics of the namesake.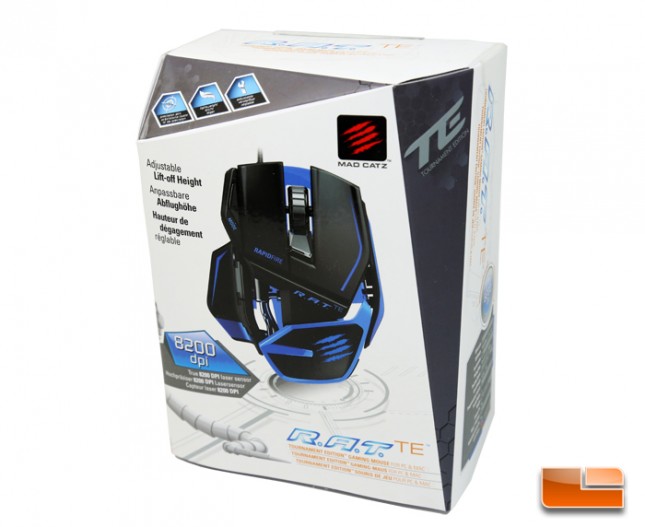 The R.A.T. TE retains the same plated modular appearance as the other R.A.T. mice, but with some features that make it special in its own way. Three mouse profiles can be created in the control software called Mad Catz A.P.P. and are identified by colored LED indicator lights on the mouse. The metal base found in all other R.A.T. mice has been replaced with plastic to substantially reduce weight. An updated laser sensor is featured with superior lift-off tracking compared to other gaming mice. In addition, this is also the first R.A.T. mouse that has blue and black as the color theme. Returning R.A.T. features include one adjustable lengthwise piece, programmable mouse macro buttons, and toggleable DPI including a Precision Aim mode. The R.A.T. TE is available now at Amazon for $74.20 shipped.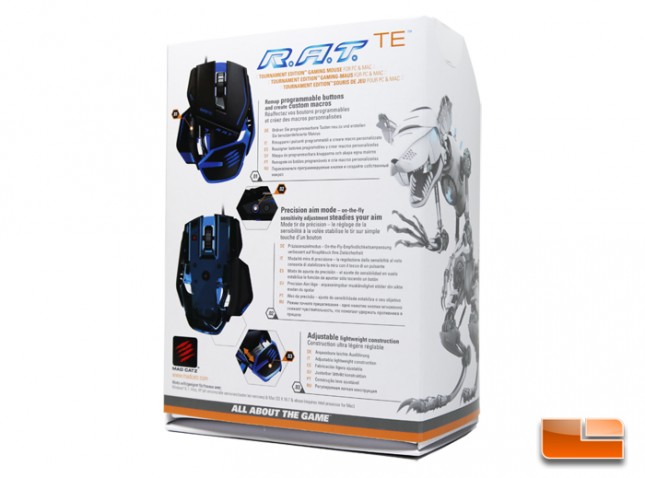 Mad Catz R.A.T. TE Gaming Mouse Features:
Adjustable Lift-off Height
True 8200 DPI laser sensor
Remap programmable buttons and create custom macros
Precision aim mode on-the-fly sensitivity adjustment steadies your aim
Adjustable lightweight construction
Mad Catz R.A.T. TE Gaming Mouse Specifications:
DPI Levels: 4
DPI Range: 100-8200 dpi (in 25 dpi steps)
Acceleration: 50G
Polling Rate: Dynamic up to 1000Hz
Tracking Speed: Up to 6m/sec (240ips)
Lift-off Height: 0.2 1mm
Programmable Controls: 9
Profile Modes: 3
Weight: 90g without cable
Always On: Yes
Slick PTFE Feet: Yes
Gold-plated Connector: Yes
LED Colors: Red, Blue, Purple for each mode
2-year warranty
For a gaming mouse package, the box is small measuring 6.25 along the longest side. Sliding off the card sleeve and removing the box lid reveals the R.A.T. TE mouse wrapped in a plastic bag and cradled in a paper mold.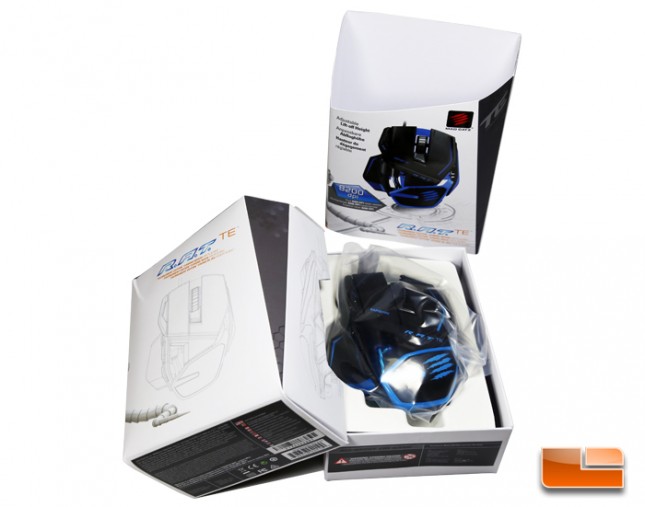 The R.A.T. TE comes with a Multilanguage Quick Start Guide, warranty information, and a sheet of Mad Catz stickers. The Mad Catz A.P.P. mouse customization software must be downloaded from Mad Catz website in order to modify the button, lift-off, sensitivity, and profile settings.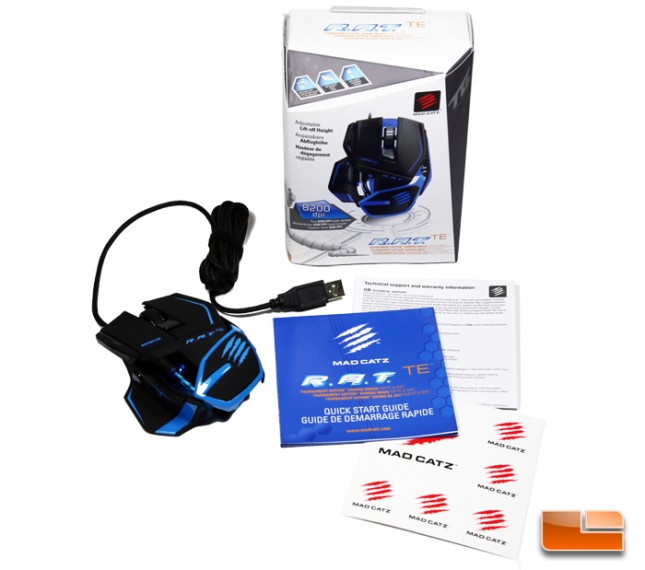 On the next page, we'll take a look around the mouse and give comments on the design including what's new over previous R.A.T. mice. It's certainly worth taking a look especially if the mouse's funny appearance has your curiosity piqued.