Logitech G402 Hyperion Fury Gaming Mouse Review
By
Looking around the Logitech G402
The G402 Hyperion Fury's official size dimensions are in the range of the typical gaming mouse at 136 x 72 x 41 mm (LxWxH) / 5.4 x 2.8 x 1.6 inches and a weight of 108 grams. For reference, the G400s measurements are 131 x 73 x 43 mm / 5.2 x 2.9 x 1.7 and 133 grams. Most of the mouse is a black hard plastic surface broken by some glossy plastic accents and a rubber grip on the right side.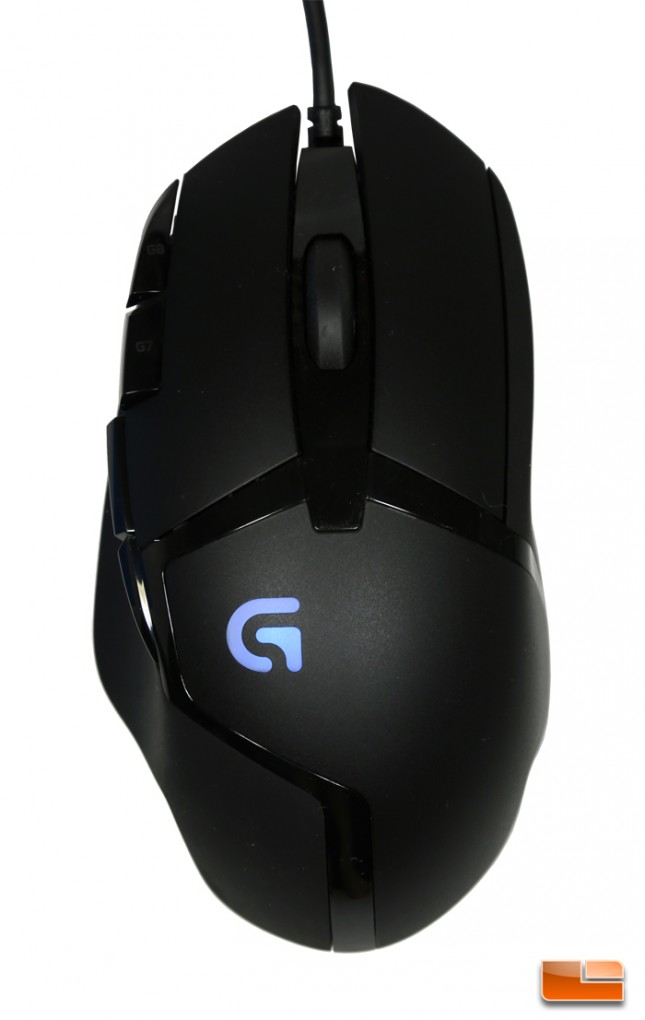 The G402 has a 7ft long (2.1m) USB cable.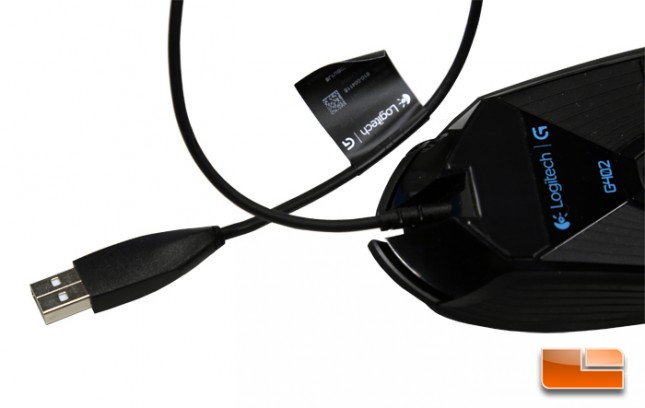 Looking under the mouse, we see four feet on the ends and two chevron shaped feet around the sensor. In addition to the 4000 DPI optical sensor, Logitech has placed an accelerometer inside the mouse to maintain tracking when the mouse sensor fails to detect movement because it's moving too fast. They call this technology the Fusion Engine which enables tracking speeds in excess of 500 IPS otherwise converted to around 28 miles-per-hour.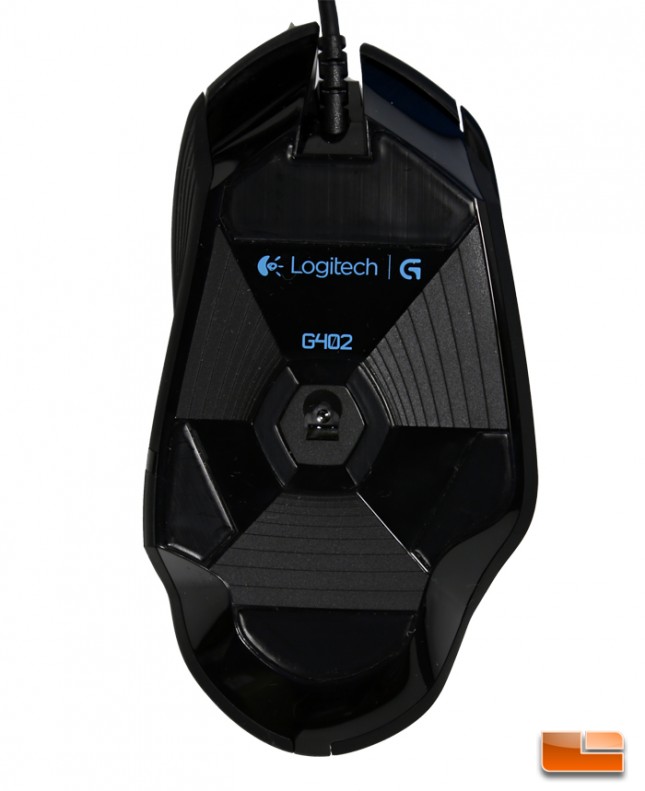 From these angles, the ergonomic shape of the G402 is more likened to a box than a dome. There is no pinkie support which lends to the claw grip design.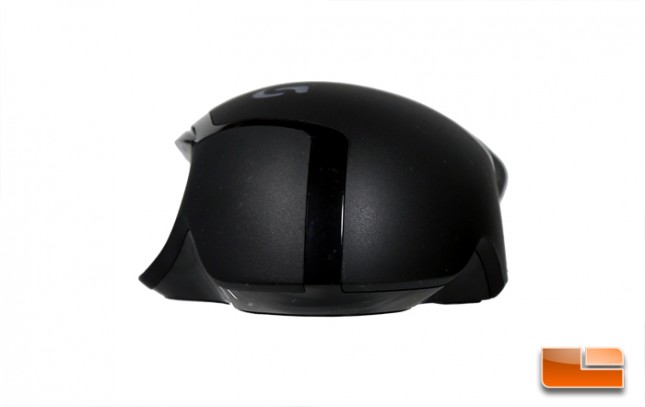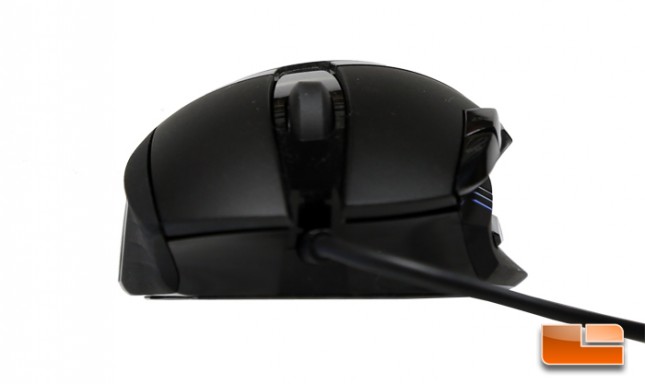 The rounded backside and sloping front define the G402 curvature. By contrast, the curvature of the G400s/G400/MX518 predecessors is a circular arc.
The G402 has eight programmable buttons, three of which are in the thumb region.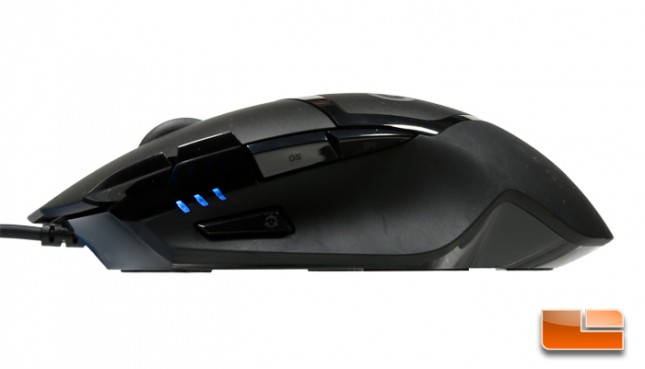 The two programmable macro buttons to the left of the left button by default switch through the three defined DPI levels.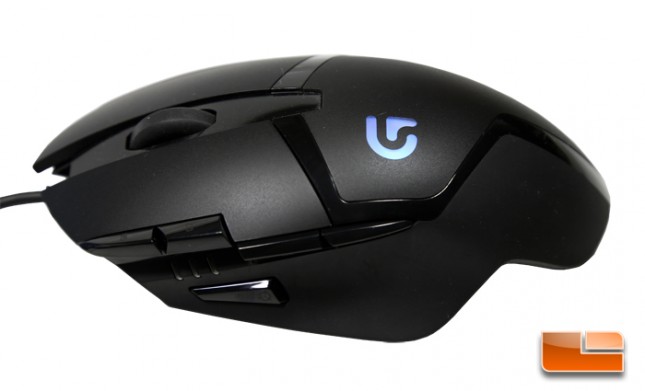 The three DPI indicator blue LED lights light up in four different combinations to indicate one of four set DPI levels.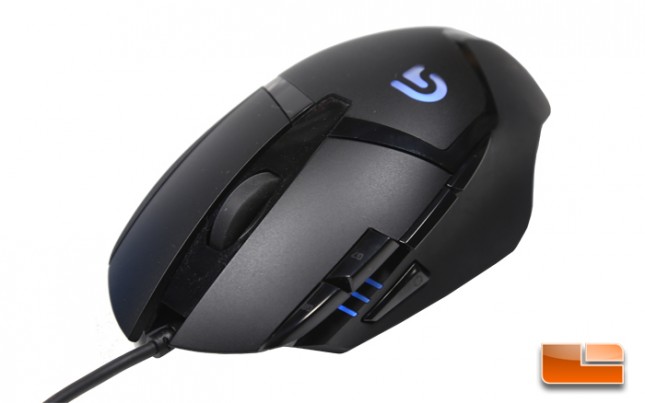 The other blue light is under a Logitech Gaming logo. The brightness as well as breathing effect options can be customized in the Logitech Gaming Software.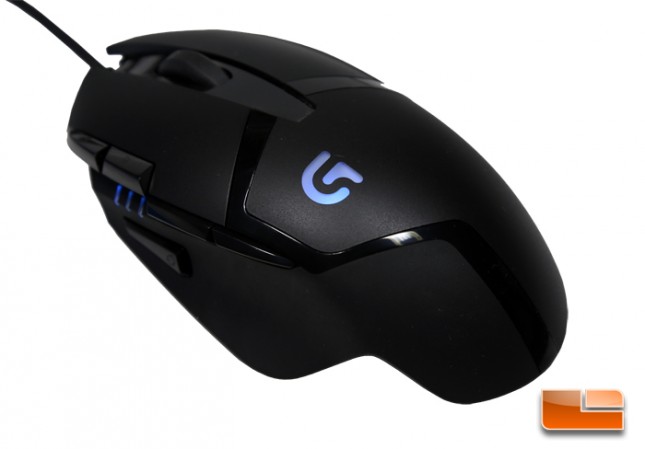 The front-half of the right side of mouse has a rubber grip for the pinkie to grip.