Logitech G Pro Gaming Mouse and Keyboard Review
By
Logitech G Pro Gaming Mouse & Keyboard Final Thoughts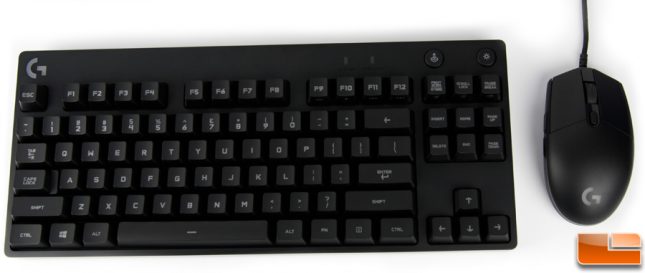 At the end of the day, Logitech has done a heck of a job with both the G Pro Gaming Mouse and the G Pro Mechanical Gaming Keyboard. The one "issue" I had with the mouse cable slight fraying aside, I can't say that I have a single complaint about either product, nor the software that drives them. Granted, this is from a purely gaming point of view which is fair because that's truly the intended use for these peripherals. Sure, you can use them for everyday tasks but there are better equipped tools for business and general computing – many of those made by Logitech themselves. As I mentioned previously for each product, neither one of these would be my choice for a daily driver for the reasons that I enumerated but that's not to say that they couldn't be if finances or other circumstances limited someone to a single mouse and keyboard. After all, my reasons were mostly preferential and feature driven rather than based on a perceived lack of performance or quality. At $53.98 and $129.99 for the mouse and keyboard respectively, it's not an insignificant investment in hardware though I feel that in each case the price is commensurate with the value a consumer will get.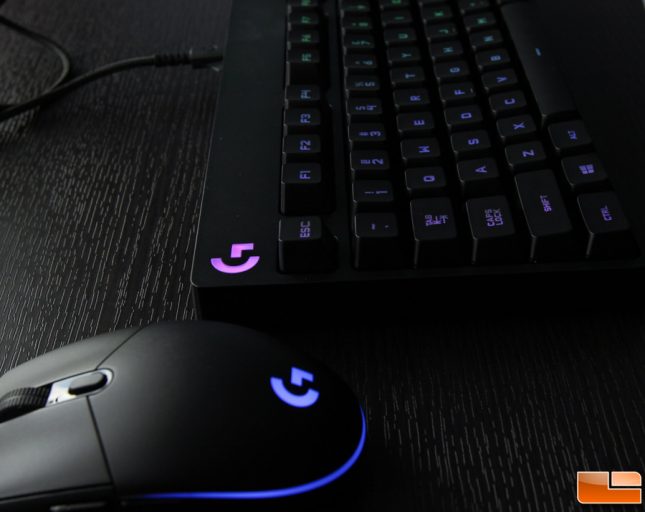 For gaming, it doesn't get much better unless there are specific features such as wireless connectivity or specialized keys/buttons that really appeal to you. Logitech cut out the fluff and got straight to business with these which is why they carry the 'Pro' appellation. The keyboard is probably one of the most responsive on the planet and the mouse is no different. I had no issues with the use of the hardware or software and the build quality on both was excellent. While I didn't take a hammer to either, they sure felt like they could stand up to some decent punishment for devices made up almost entirely of plastic. This is an important consideration for those that carry their hardware from place to place. The compact size of the keyboard with removable cable make it super easy to transport (as much as a keyboard can be at least) and the tethered Velcro cable wraps on each make tidying everything up a cinch (no pun intended). The 16.8 million RGB colors on each are gorgeous – especially the keyboard where the level of customization is incredible. Logitech doesn't always get everything right but they did well to listen to their pool of eSports gamers and translate that feedback into tools worthy of pro competition as they are definitely up to the task.


Legit Bottom Line: If you are serious about your gaming, or think you may get serious at some point in the near future, Logitech's Pro G Gaming Mouse and Mechanical Gaming Keyboard both deserve careful consideration. Between the hardware and the software, they are definitely professional level tools that can only enhance your path to victory.