Logitech Cordless MediaBoard Pro Keyboard for PS3 & PC
By
Introducing Logitechs MediaBoard Pro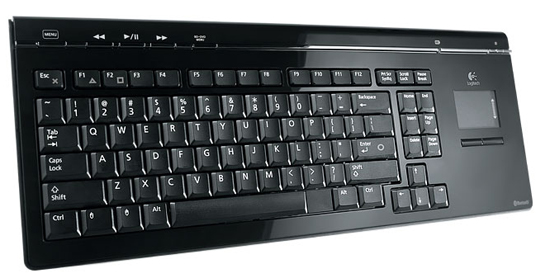 Today, we take a look at Logitechs Cordless MediaBoard Pro Keyboard designed for Playstation 3 as well as Bluetooth enabled PCs. Its rare that a peripheral manufacturer launches a product that not only serves the gaming console community, but also the PC enthusiast community, so when we saw that Logitech had released a new gaming keyboard, we wanted to take a closer look.
The Logitech Cordless MediaBoard Pro Bluetooth Keyboard was specifically designed for use with the Sony Playstation 3 computer entertainment system. The designers at Logitech wanted PS3 users to have a better experience while navigating the Playstation network. The keyboard exists to make it easier and faster to manage accounts, text messenger with friends, surf the net, and navigate Playstation menus.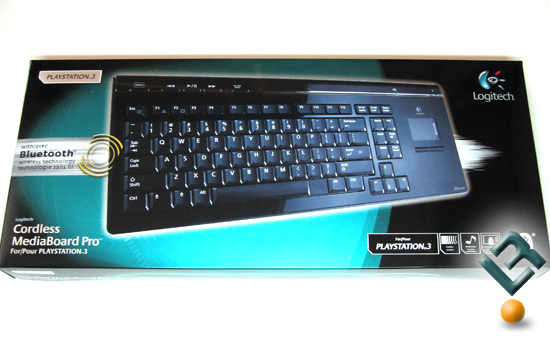 Beyond the MediaBoard Pros interoperability with the PS3 lies a very capable Bluetooth keyboard that should be able to connect with existing Bluetooth enabled PCs. Apples Wireless Keyboard has been on of the most successful making its living as the wireless keyboard of choice for the Mac-heads, so looking at Logitechs MediaBoard with a suggested retail price of $79, the MediaBoard seems to edge the Apple keyboard with its more robust features. One seems to get more functionality from the MediaBoard because it not only features a full sized keyboard, but an integrated touchpad and dedicated media keys to make surfing from your sofa easy. Lets take a closer look to see just how versatile this keyboard is.
From the first look, this keyboard looks incredibly nice. The black piano finish matches the Playstation3 perfectly and the slim design means you should be able to store the keyboard away with very little effort. The MediaBoard features a dedicated Menu button that takes people directly to the Playstation Network Help menu. Logitech also included the PS3 action buttons circle, X, square, and triangle for quick action and confirmation when navigation or in-game.
Key Specifications:
2.4 GHz wireless technology
Integrated touch pad with vertical scrolling
Quick media keys
Slim, stylish design